In recent days, Major League Baseball has moved to crack down on foreign substances that benefit pitchers. On Tuesday, Gerrit Cole stumbled over a question about whether or not he had ever used a sticky product known as Spider Tack while pitching.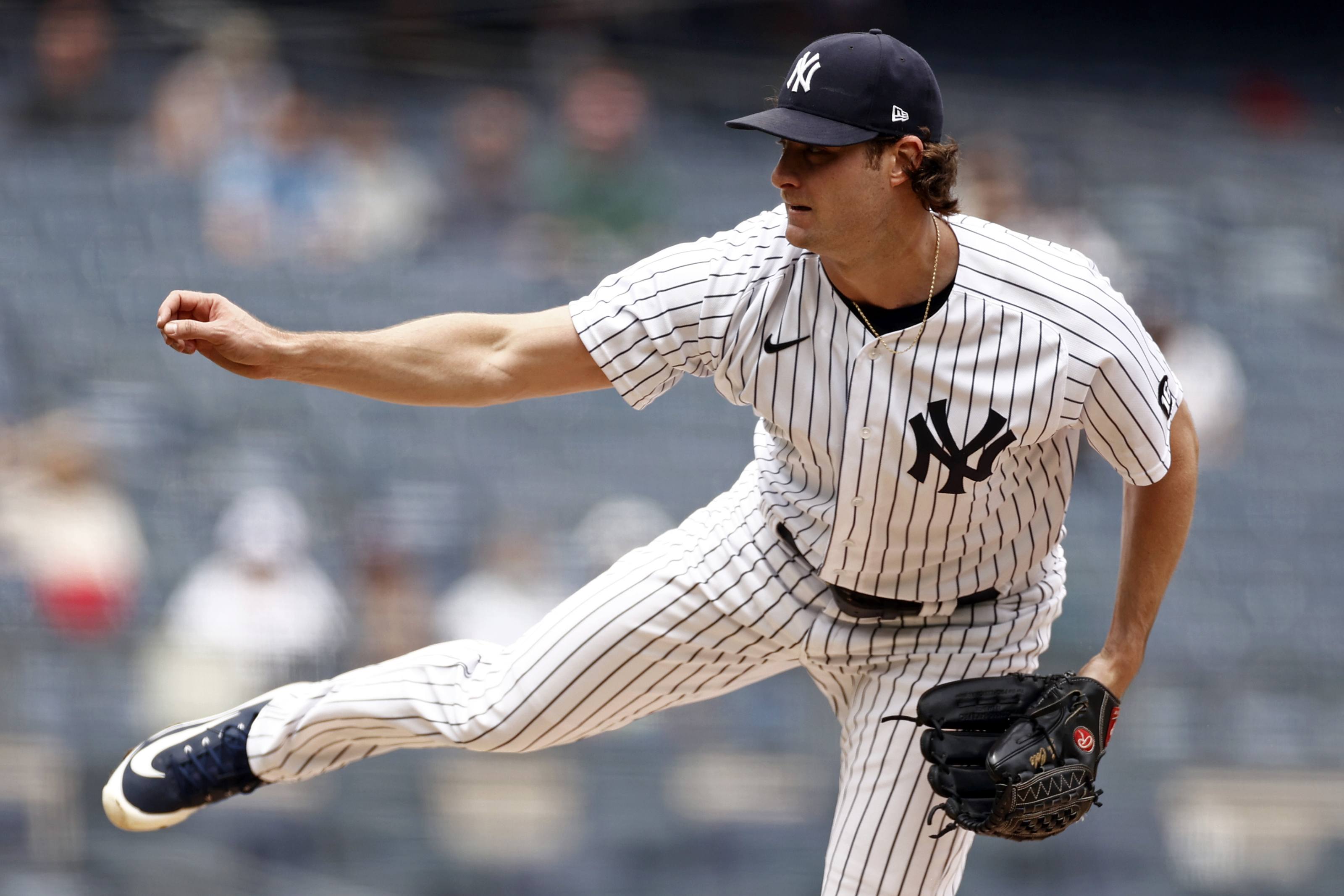 Cole neither confirmed nor denied using Spider Tack during his long answer.
Cole: 'I don't quite know how to answer that'
FanDuel Sportsbook currently lists Cole as the -140 favorite to win the AL Cy Young Award this year.
"I don't quite know how to answer that, to be honest," Cole said during a videoconference with reporters on Tuesday. "There are customs and practices that have been passed down from older players to younger players, from the last generation of players to this generation of players, and I think there are some things that are certainly out of bounds in that regard."
Gerrit Cole on if he ever used Spider Tack while pitching:

"I don't quite know how to answer that, to be honest…If MLB wants to legislate some more stuff, that's a conversation that we can have" pic.twitter.com/2fR1AUeOQX

— Yankees Videos (@snyyankees) June 8, 2021
Cole suggested he was open to MLB officials changing the rules in regards to sticky substances. "This is important to a lot of people who love the game, including the players in this room, including fans, including teams, so if MLB wants to legislate some more stuff, that's a conversation that we can have," Cole said. "Because ultimately we should all be pulling in the same direction on this."
Cole has compiled a 6-3 record with a 2.26 ERA in 75.2 innings of work so far in 2021. But the Yankees Ace struggled in his last start, giving up five earned runs in five innings against the Tampa Bay Rays on June 3.
MLB cracks down on minor league pitchers
MLB issued 10-game suspensions to four minor league pitchers for using banned foreign substances last week. Last Friday, Twins third baseman Josh Donaldson tied those suspensions to Cole's poor start.
"Is it coincidence that Gerrit Cole's spin rate numbers went down after four minor leagues got suspended for 10 games?" Donaldson asked.
Cole responded to those comments as well.
"I was made aware of it this week," Cole said on Tuesday. "In regards to Josh specifically, I felt like it was a bit of low-hanging fruit, but he's entitled to voice his opinion. I just have other things that I need to keep my focus on."
Pitchers may use sticky substances such as Spider Tack – designed for powerlifters to lift heavy stones – to improve their grip on the baseball. That increases spin rate, and in turn, the amount of movement on pitches.
MLB officials may be looking to crack down on those substances as a way of rebalancing the pitcher vs. hitter dynamic in the game. While overall offensive run production isn't particularly low this season, batters are putting fewer balls into play than ever. Strikeouts are at a record high, and batting averages are near historic lows leaguewide.
All eyes will be on Cole as he takes the mound against the Twins on Wednesday night. Cole and the Yankees come in at -186 favorites over the Twins (+156) and Randy Dobnak.