55-year-old Freddy Rincon lost his life following a car crash. The vehicle he was in collided with a bus in the city of Cali in Rincon's native Colombia. The former midfielder was transported to the hospital, where doctors made efforts to save him. His death was announced by the hospital where he was treated.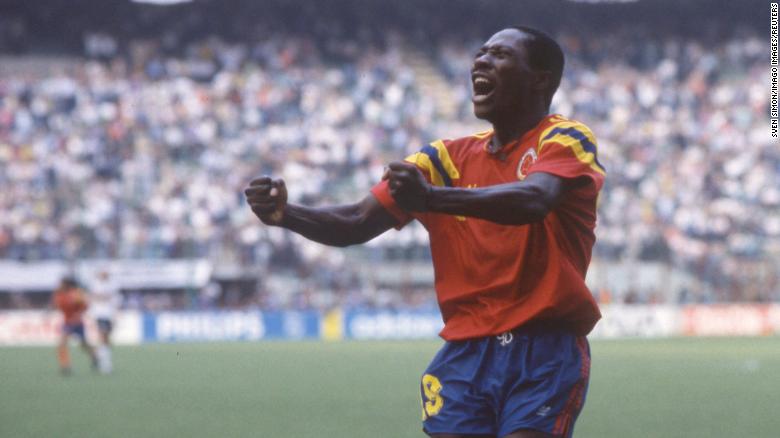 Rincon won 84 caps for Colombia over an 11 years period, retiring in 2001. He scored 17 goals and featured in three World Cups. Rincon was part of the "Golden Generation" of Colombian football, alongside Carlos Valderrama and Faustino Asprilla. At the 1990 World Cup, it was Rincon's goal against West Germany which saw Colombia through to the Round of 16. The South American side, who was returning to the World Cup scene following a 28-year absence, was then eliminated by Cameroon after extra time.
Rincon also scored two goals in a famous 5-0 win against Argentina in Buenos Aires, back in 1993.
At club level, Rincon was proud to be the first Colombian player in the history of Real Madrid. He made a total of 21 appearances for Los Blancos between 1995 and 1997, without scoring any goal. Napoli was the other European team in his CV. Rincon is a Club World Championship winner with Corinthians in 2000. In Brazil, he won national titles with both Corinthians and Palmeiras.
Rincon had been admitted to the hospital in the early hours of Monday. A van with four occupants, including Rincon, was hit by a bus, with a total of five people left injured.
"There will never be a way to express what this really means for us, we invite the entire country to remember him with happiness for everything that he brought into life with his sporting successes," the hospital where he was treated said in a statement.
"This is a huge loss for his family and friends, and at the same time it is a regrettable loss for our sport, where we'll miss him and remember him with great care, appreciation, respect, and admiration," the Colombian football federation commented.
FCF lamenta el fallecimiento de Freddy Rincón.

🔗 https://t.co/e4VuoQEstG pic.twitter.com/sy3lxG3VNf

— FCF (@FCF_Oficial) April 14, 2022