The college football season may be nearing its end, but before we can wrap up the year with the National Championship Game, there are still a couple bowl games to be played, including Friday's Famous Idaho Potato Bowl between the Ohio Bobcats (6-6) and the Nevada Wolf Pack (7-5).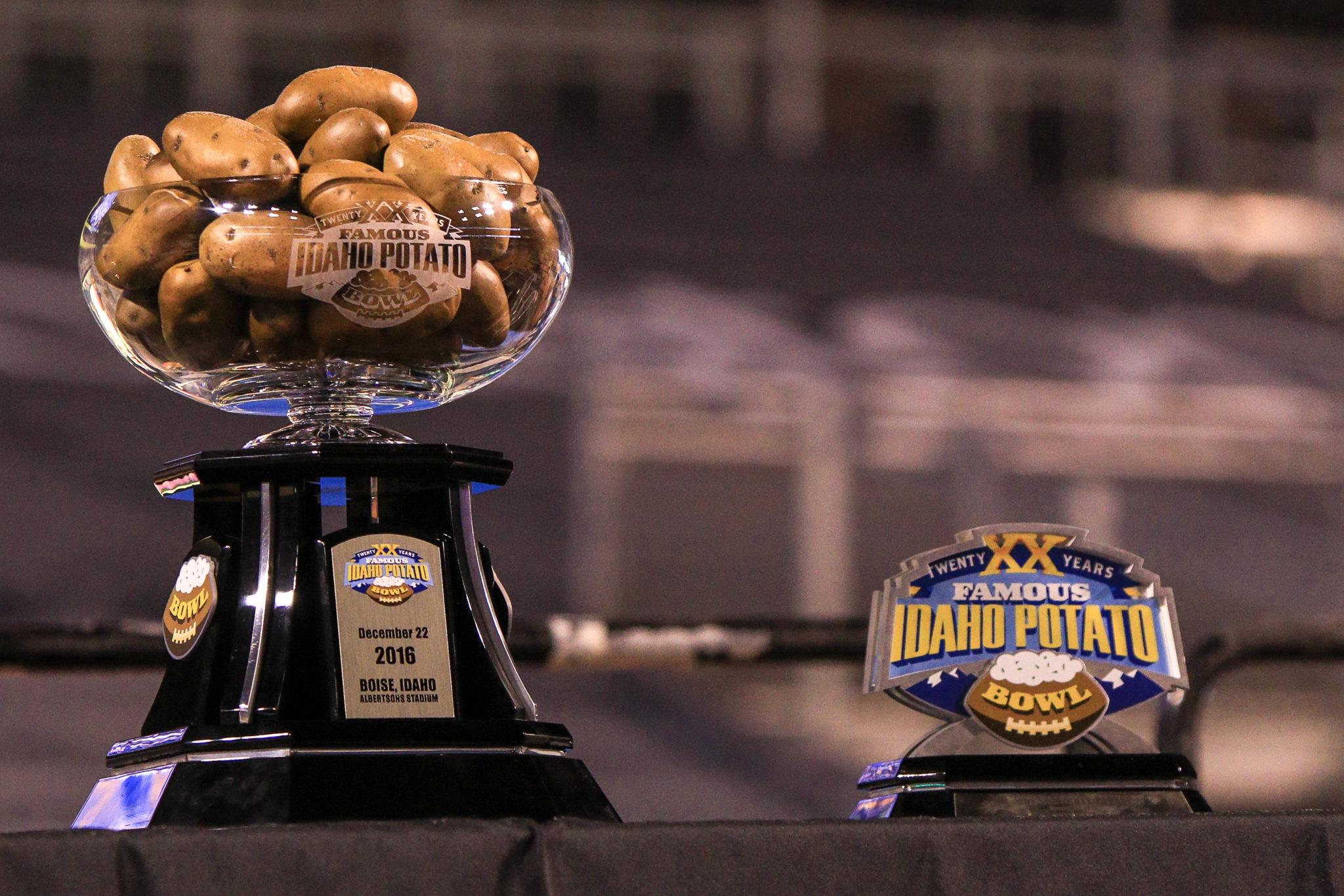 In a game featuring two middling, mid-major programs that has inexplicably been placed near the end of the bowl schedule, Ohio enters as a 9.5-point favorite, according to FanDuel Sportsbook.
Nevada Dumps Defensive Coaches Ahead of Potato Bowl
The line might not be so one-sided if it weren't for some unexpected personnel changes at Nevada. In December, Wolf Pack head coach Jay Norvell announced that the defensive side of his coaching staff would be let go, including defensive coordinator Jeff Casteel. That move has required a few interim coaches to step up and fulfill those duties during the Idaho Potato Bowl.
That disruption also has bettors questioning how the change in coaching will impact Nevada's preparation. Meanwhile, Norvell is trying to see the new faces as a positive heading into the bowl game.
"We're excited to have these high-quality coaches with us as we prepare for a really good Ohio team," Norvell told reporters.
Nevada is also missing three defensive players due to suspension – with a fourth having to sit out the first half of the game – due to their roles in a brawl that followed the Wolfpack's 33-30 overtime loss to UNLV in November.
Rourke Could Be a Hot Potato
That's less than ideal considering who the Wolf Pack have to play. The Bobcats may not be world beaters, but senior Nathan Rourke is one of the best quarterbacks in program's history, and has the potential to be a fringe NFL prospect. Rourke threw for 2,676 yards and 20 touchdowns against just five interceptions this year, while also running for another 12 scores on the season.
"You couldn't ask for a guy who is a better leader, who had great worth ethic, who sets the pace for the rest of his teammates," Ohio coach Frank Solich told reporters.
Solich was careful not to underestimate Nevada, however, noting that they had at least one solid non-conference win in a 34-31 victory over Purdue to start the season.
"They've had some up and downs this year," Solich said. "I see them as being an excellent football team on both sides of the ball. Defensively, their up-front people will probably be as good as we've faced … there's no true weaknesses on the defensive side of it."
Ohio comes into the Idaho Potato Bowl averaging 34.1 points per game, enough to make it one of the top 20 offensive teams in the country. The biggest question in the game may be whether the depleted Nevada defense has any chance of slowing them down. Nevada's run-first offense is unlikely to keep up with Ohio in a shootout: the Wolf Pack are scoring just 21.5 points per game, and were held without a touchdown in three of their losses this season.