As Democratic challenger Joe Biden takes in larger amounts of money, and with polls in battleground states and nationwide turning sharply against him, President Donald Trump's re-election odds climbed to their highest points of the campaign.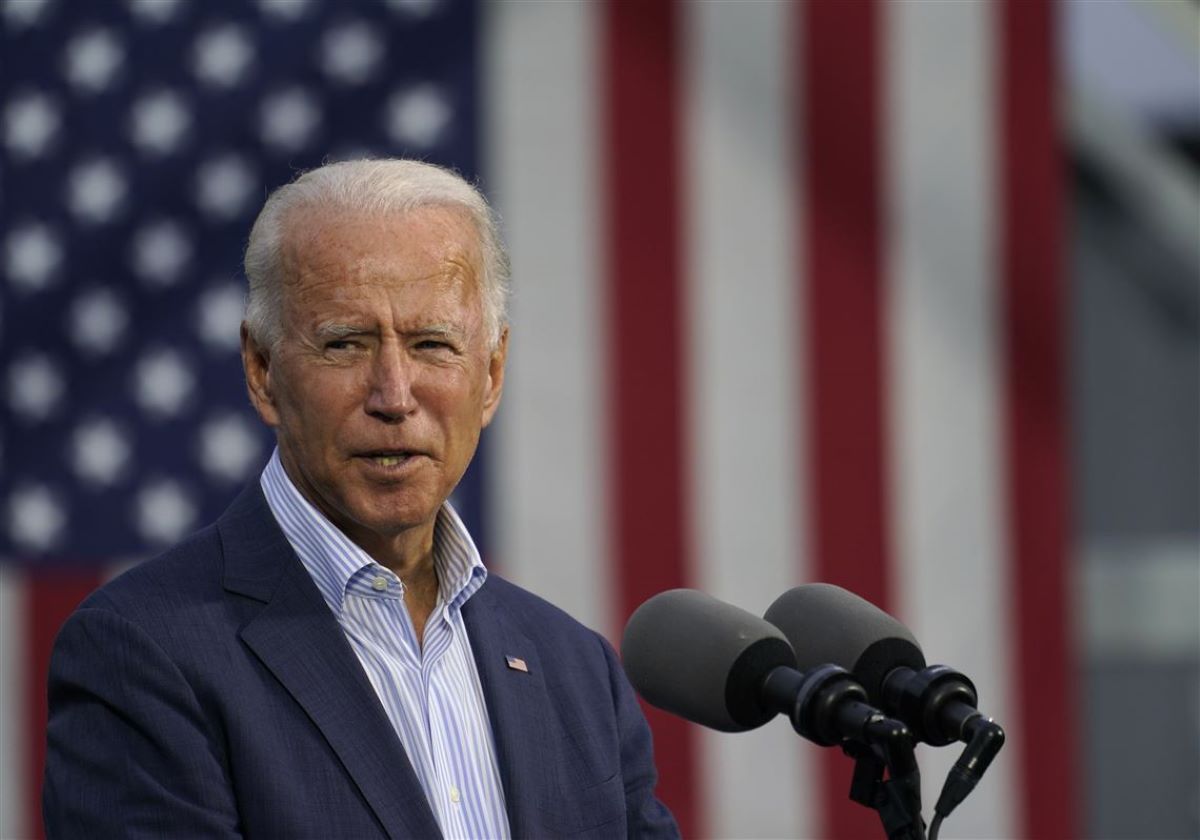 After taking them down following Trump's positive test for COVID-19, overseas books put Trump's numbers back on the board last week. And, even with more individual bets coming in on Trump to keep the White House in the Nov. 3 election, Biden enjoyed a surge of money that brought his odds down across the betting spectrum.
Trump's odds plunged as low as 23/10 on Betfair Exchange, putting him on the wrong end of 2/1 for the first time since June. He is 9/4 on Paddy Power and Betfair, 15/8 on Bovada, and 2/1 at BetOnline. He sits as low as 7/4 on BetFred.
Conversely, Biden's odds dipped as low as 1/3 at Betfair and Paddy Power. Several books, including William Hill, Ladbrokes, and BetFred put him at 4/9, according to Oddschecker. He is 1/2 on Bovada.
Veep Debate Lifted Trump's Odds Without Him Saying a Word
Last week's vice presidential debate between Vice President Mike Pence and Democratic challenger Kamala Harris crippled Trump further. Within 72 hours, Trump's odds went from +151 to +175 while Biden hit a high of -202 at some books.
On PredictIt, which works as an exchange instead of as an odds-making book, Biden shares trade at 65 cents, up a cent over the last week. Trump's PredictIt price sits at 40 cents, also up a cent over the last week.
The pollsters provide more bullish momentum for Biden. The RealClear Politics national polls average gives the former vice president a nearly 10-point lead in its most recent poll aggregation. Biden took a 51.9% to 42.1% lead into the weekend. Biden holds a 67.8% victory probability according to RealClear Politics' betting odds average. The same RCP average gives Trump only a 32% chance of re-election.
More Money on Biden, More Bets on Trump
This, despite the fact that Trump attracts a greater percentage of bets – even as money pours in on Biden. According to Oddschecker, Trump brought in 52.6% of bets. That, even as bettors put 81% of the wagering money on Biden. This illustrates hopeful value-hunting bettors looking for Trump drawing to an Electoral College inside straight as he did four years ago.
The numbers get worse for Trump. Sunday's national ABC News/Washington Post poll gives Biden a 12-point lead (55% to 43%). The Rasmussen Reports, which trends conservative, echoes that 12-point edge. It also put Biden above 50% for the second consecutive week.
Four years ago, Rasmussen's conservative lean made it one of the most accurate polls in the statistical universe. Conversely, Nate Silver's venerable FiveThirtyEight spectacularly missed Trump's upset, something Silver contends was media misunderstanding how probability works. Now, 23 days out from Election Day, Silver and Rasmussen occupy the same page.
FiveThirtyEight Gives Biden 86% Chance of Victory
FiveThirtyEight ran 40,000 computer-simulated elections. In a 100-election sample, Biden wins 86 times, with Trump prevailing only 14 times.
Reasons aren't hard to find. Even though he appeared to rebound quickly from his diagnosis, Trump's positive COVID-19 test kneecapped his campaign. That positive test came on the heels of a disastrous debate performance against Biden on Sept. 29.