With a few exceptions, betting markets across the world suspended US presidential election wagering in the wake of President Donald Trump and First Lady Melania Trump testing positive for COVID-19.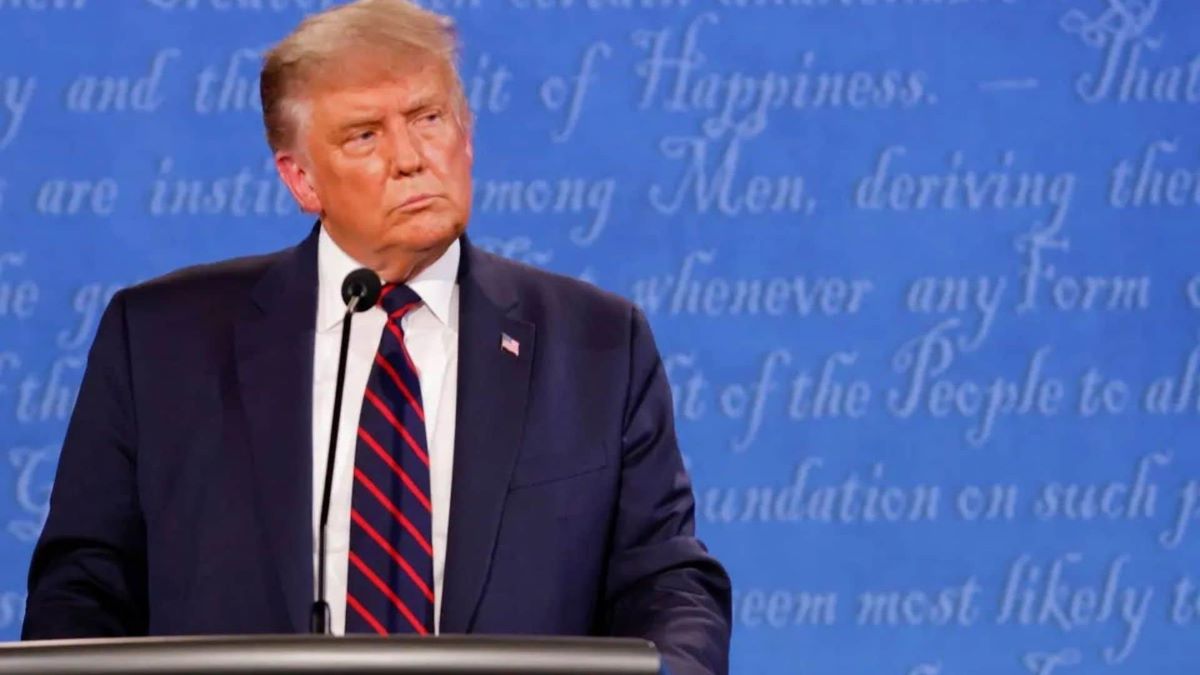 Shops from the United Kingdom to Australia took odds off the board and halted betting on the hotly contested election. Even as news leaked out Monday afternoon that Trump will leave Walter Reed Medical Center in Washington DC this evening, it's uncertain when the numbers will go back up.
In a tweet to OG News, a representative from Ladbrokes declined comment on their decision suspending betting. They didn't give a date when the numbers would return.
"We are avoiding any Trump-related conjecture for the time being," Ladbrokes said in a direct message. "Might be better to get back in touch when his health isn't an immediate issue."
Prop Bets Still on the Board?
Ladbrokes did, however, keep several prop bets alive that seem to go around directly wagering on Trump. One prop bet offers 11/8 odds that Democratic challenger Joe Biden will not be elected President. The house also added a 10/11 odds-on wager the Democrats will sweep control of the White House, Senate, and House.
It's now odds-on that the Democrats win control of the House, Senate and White House. https://t.co/6wpskD7Pih pic.twitter.com/L0Ca6Sv34E

— Ladbrokes Politics (@LadPolitics) October 1, 2020
Oddschecker posted a banner noting that betting had been suspended for the US Presidential Election, but still listed Skybet's odds for Biden's vice presidential nominee, Kamala Harris, and Trump's running mate, Vice President Mike Pence. Skybet lists both at 50/1.
Speaking of Pence, right after the announcement, his odds fell off a cliff. He went from 300/1 to as low as 26/1 at some books.
Uncertainty, PR Concerns Close Betting Windows
Bodog, Bovada, Betfair, BetOnline, and William Hill joined Ladbrokes among notable books suspending wagering. Australian book TAB suspended betting Friday with Biden at +157 and Trump a +250 underdog.
"That's the lowest he's been, he firmed quite a bit after the debate," TAB spokesperson Shaun Anderson told Yahoo News Australia.
There are a few books keeping the presidential wagering windows open, most notably PredictIt. Because PredictIt works like the stock market, it can't suspend trading for news such as world leaders testing positive for COVID-19. Pence, again, was an immediate beneficiary of the news. His shares rose from one cent to seven cents on the news, before settling at three cents.
Presidential Wagering Continues on PredictIt
PredictIt's prices on a Trump re-election went from 42 cents last Wednesday – after last week's debate, but before Friday's coronavirus announcement – to 37 cents on Friday. They've settled at 39 cents. Biden hasn't benefited much from the news. His win prospects peaked at 66 cents last Thursday, but fell Friday to 64 cents, where they currently rest.
After the news broke about Trump's improving condition, Betfair Exchange tweeted out early Monday afternoon that it resumed trading on its exchange.
US ELECTION UPDATE

Following the news concerning President Trump's condition, we have now resumed trading on the Exchange across all markets for the US Presidential election.

For any additional queries please DM @BetfairCS who'll try to address any Qs.

— Betfair Exchange (@BetfairExchange) October 5, 2020
Other houses keeping their windows open include MyBookie, which offers you -170 on Biden and +130 on Trump. You can get +1,600 on Pence and +5,000 on Harris prior to their Wednesday debate.
Pinnacle took its odds off the board on Friday, but put revised odds back up later that day. Those odds moved Biden to a -184 favorite, while boosting Trump further into underdog status at +156.