The Los Angeles Dodgers will lose 23-year-old star pitcher Dustin May for the year, as he will undergo Tommy John surgery next week to repair a torn ulnar collateral ligament.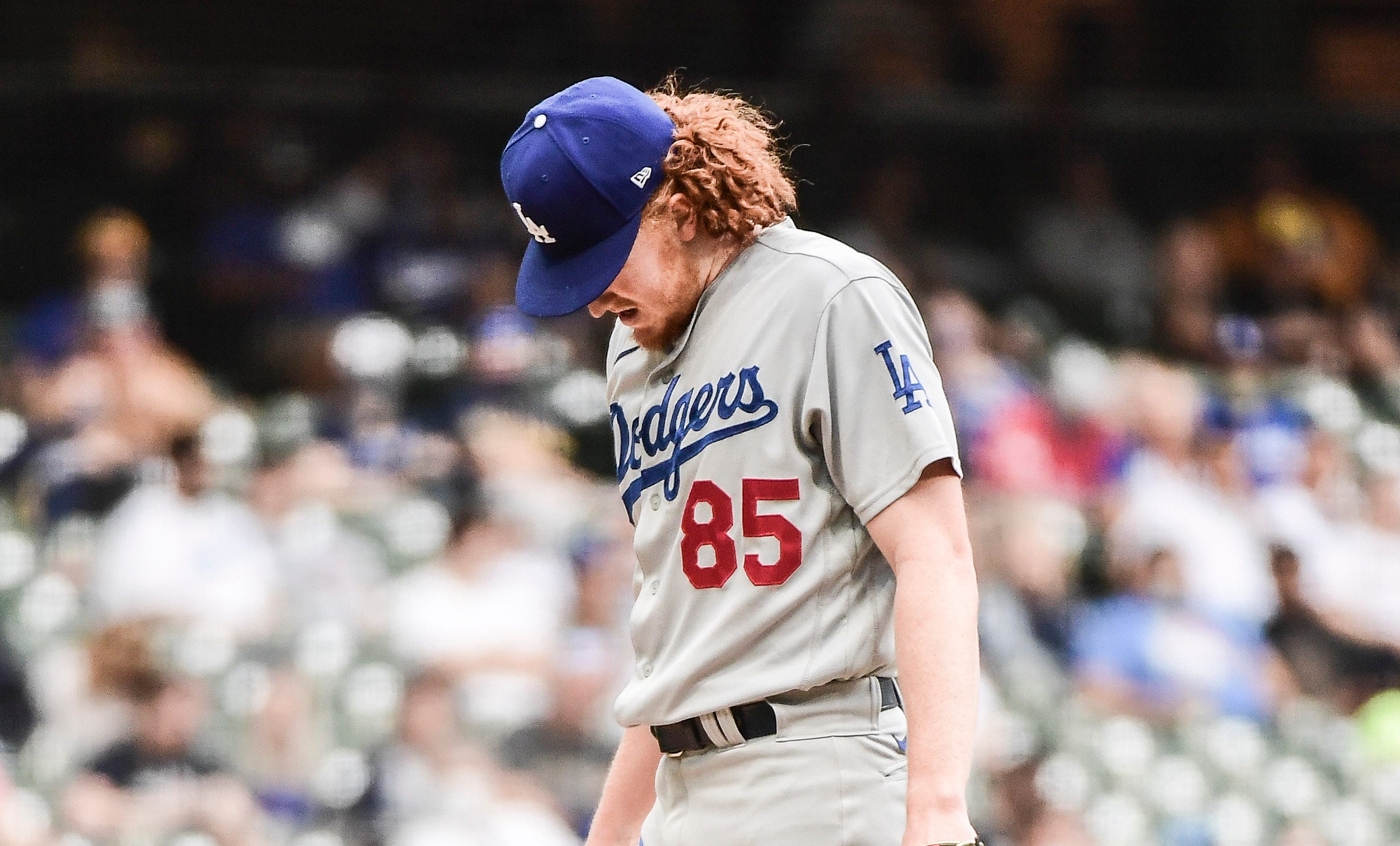 May started the year with a 1-1 record and a 2.74 ERA through his first five starts.
May chooses surgery after leaving game
The Dodgers put May on the injured list after he left early during Los Angeles' Saturday loss to the Milwaukee Brewers. May signaled for the trainer after throwing a pitch in the second inning and feeling a "shooting sensation" in his right elbow.
The Dodgers and May quickly decided that he should undergo surgery. May will likely miss all of the 2021 and 2022 seasons, with a return at the end of the 2022 regular season being the most optimistic scenario.
"Obviously he was a big part of our rotation and he was getting better every time he took the mound," Dodgers third baseman Justin Turner said, via MLB.com. "That's a significant loss for us, that's a significant arm that we've relied on and we were planning on relying on. Just feel terrible for Dustin and, obviously, it's not something anyone wants to go through or experience."
The Dodgers will now rely on their pitching depth to carry them through the rest of the season.
"I feel for him, most important," Dodgers manager Dave Roberts told reporters. "For our ballclub, it's a big blow. But we have a lot of talented players and we just have to find a way to fill that void."
Dodgers will rely on pitching depth
Sportsbooks aren't reacting strongly to May's injury. FanDuel Sportsbook still rates Los Angeles as the +300 favorite to win the World Series, far ahead of the Yankees (+700) and the Padres (+850) at the top of the board.
The Dodgers have slumped lately, losing seven of 10 to fall to 17-12, a half-game behind the San Francisco Giants in the NL West. But all expectations are that Los Angeles will still coast to a playoff spot, with FanDuel making the Dodgers a -400 pick to win the division.
Injuries are putting Los Angeles' legendary pitching depth to the test. David Price is out four to six weeks with a hamstring injury, and Tony Gonsolin remains on the injured list with shoulder inflammation.
Still, Clayton Kershaw, Trevor Bauer, Walker Buehler and Julio Urias make up a strong foursome for the starting rotation, with Gonsolin likely to take May's spot when he returns, likely late this month. According to Roberts, the biggest issue could be how the injury impact's May's long-term development.
"What Dustin has done is he's just matured more as a Major League ballplayer," Roberts said. "His work in between starts has been way more focused, way more consistent, there's a routine in there, and he's been pitching really well. To not be able to build on that is really unfortunate."