It's Opening Day, which means baseball is back and your favorite team is in first place, however briefly that may last. Every team is playing today – or, at least, they would have if not for COVID and weather issues. With the action just starting to heat up, it's time to make my 2021 MLB predictions.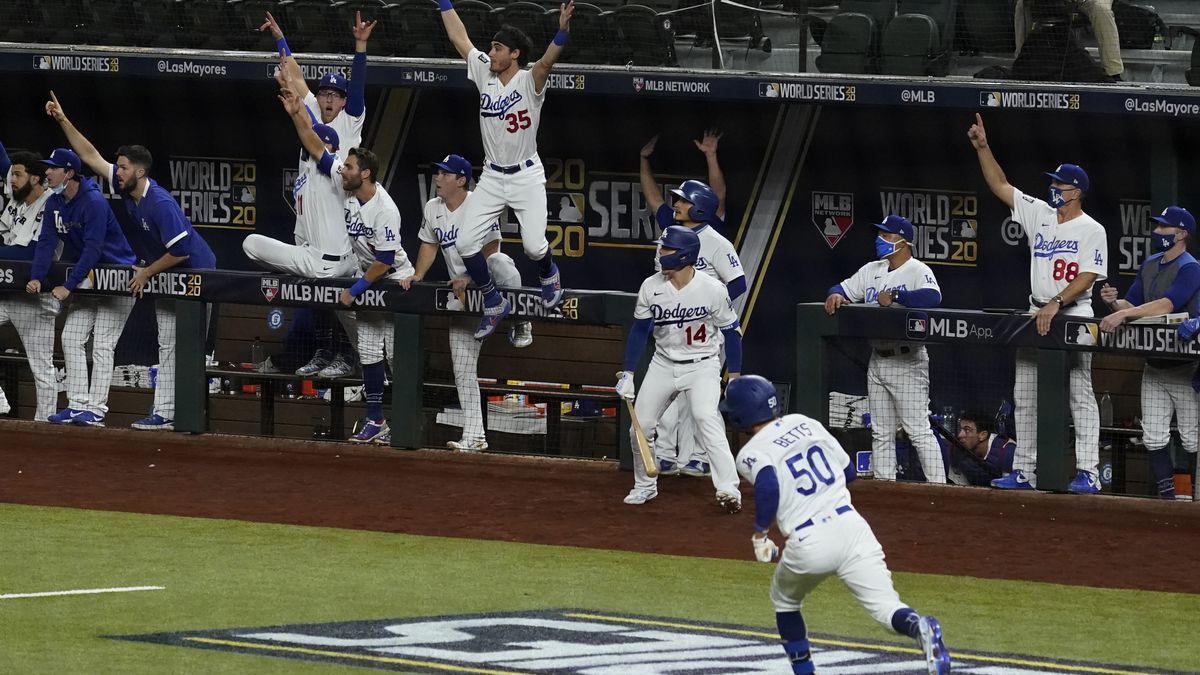 I'll briefly talk about each divisional race, then look at the playoff picture in both leagues before revealing a World Series champion. Along the way, I'll also make my picks for MVP and Cy Young winners in each league. I've also included links to our longer previews of each division. I took all odds for this article from PointsBet, so payouts may vary slightly at your local sportsbook.
National League
Fresh off of extending Francisco Lindor's contract for another 10 years, the New York Mets appear to have all the momentum heading into the 2021 MLB season. And while the Nationals and the Phillies will put up a fight, it's hard to see this as anything other than a two-way race between the Mets (+140) and the Atlanta Braves (+115). I like the Mets in a race that comes down to the final week of the season, with the Braves picking up a wild-card spot.
Baseball's saddest division should produce an exciting pennant race, especially as the second-place team is unlikely to pick up a wild-card berth. While the Milwaukee Brewers (+290) possess the potential to bounce back, and the Cubs (+430) and Reds (+350) can hang around in this mediocre division, the addition of Nolan Arenado makes the St. Louis Cardinals (+120) my pick to win here.
The Los Angeles Dodgers (-304) will win the NL West, barring a series of injuries and off years, or an incredible performance out of the San Diego Padres (+195). If San Diego does make this a race deep into September, Dodgers fans will have reason to get nervous: even if the runner-up has over 100 wins, which is certainly a possibility here, they'll be subjected to a dangerous, one-game playoff in the wild-card round.
---
NL MVP: Ronald Acuna Jr., Atlanta Braves (+850)
NL Cy Young: Jacob deGrom, New York Mets (+400)
NL Playoffs
Wild-card game: Braves over Padres
NLDS: Mets over Cardinals, Dodgers over Braves
NLCS: Dodgers over Mets
---
American League
The New York Yankees (-304) have established themselves as a strong favorite in the AL East this year, though injury concerns still plague the Bronx Bombers. Presuming they stay reasonably healthy, though, the Yankees should have more than enough to hold off both the Toronto Blue Jays (+440) and the Tampa Bay Rays (+600).
The Minnesota Twins (+110) and the Chicago White Sox (-110) are about as evenly matched as possible heading into the 2021 season, and both teams expect to be in contention down to the final games of the year. It's hard to make a pick between these two, but the recent injury to Eloy Jimenez – who will miss at least most of the regular season with a torn pectoral tendon – forces me to give a slight edge to the Twins, though I think the White Sox will pick up a wild-card spot.
Could this be the year the Los Angeles Angels (+330) finally break through? Probably not. But I think they could cause enough of a stir to make this a heated, three-way race with the Oakland Athletics (+150) and Houston Astros (+115) into September. I'm taking Oakland to win the division, and see the Angels – behind monster seasons from Mike Trout and Shohei Ohtani – doing enough to snag a wild-card berth.
---
AL MVP: Mike Trout, Los Angeles Angels (+200)
AL Cy Young: Lucas Giolito, Chicago White Sox (+450)
AL Playoffs
Wild-card game: Angels over White Sox
ALDS: Yankees over Angels, Twins over Athletics
ALCS: Yankees over Twins
World Series: Dodgers (+350) over Yankees (+550)