The Denver Broncos were already thin at wide receiver before they got a bit of bad news when they learned their biggest deep threat, KJ Hamler, will miss the rest of the season due to an ACL injury.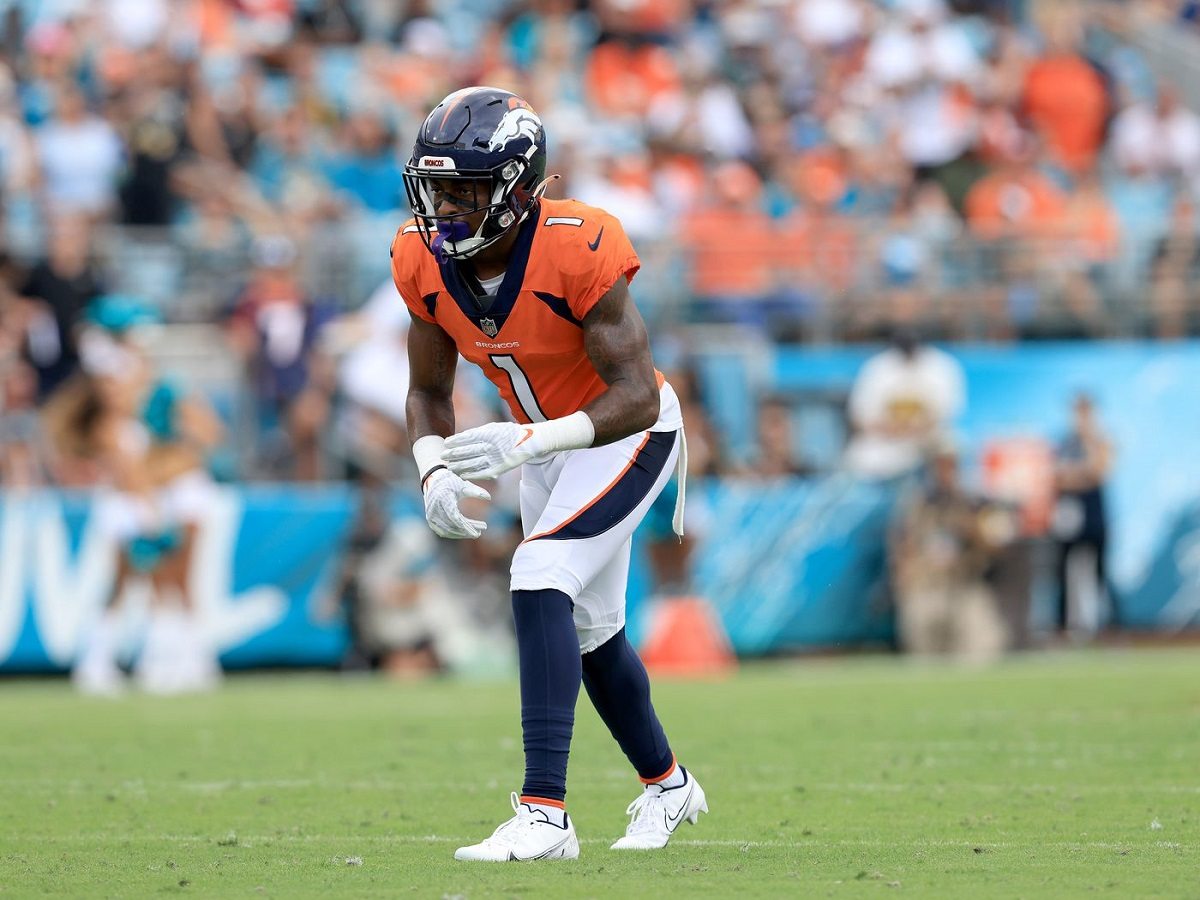 In Week 3's blowout victory over the New York Jets, Hamler caught one pass for 28 yards before he exited the game in the first half with a knee injury. The Broncos initially diagnosed it as a hyper-extended left knee when he failed to haul in a pass from Teddy Bridgewater late in the second quarter.
However, an MRI on Monday morning in Denver revealed Hamler tore his ACL and had other structural damage.
The Broncos selected Hamler out of Penn State in the second round of the 2020 NFL Draft. He appeared in 13 games as a rookie last season with 30 receptions for 381 yards and three touchdowns. This season, Hamler caught just five receptions for 74 yards and zero touchdowns. Even though he never found the end zone, the Broncos utilized Hamler as a deep-route runner. He led the Broncos with 14.8 yards per catch.
The Broncos lost Jerry Jeudy in Week 1 due to a high ankle sprain. Jeudy hasn't yet recovered from his injury and he's still a few weeks away from returning to action, which is why the Broncos couldn't afford to lose Hamler.
Without Jeudy or Hamler, Diontae Spencer moves up in the rotation behind #1 option Courtland Sutton and WR #2 Tim Patrick. Sutton leads Denver with 15 catches for 210 yards, but has yet to score a touchdown. Patrick notched 12 catches for 174 yards and two touchdowns through three games. Bridgewater also likes targeting tight end Noah Fant, who is tied for second-most receptions with 12. Fant also added 110 yards and a touchdown.
The 3-0 Broncos are one of two undefeated teams in the AFC along with the Las Vegas Raiders. The Broncos and Raiders are tied for first place in the AFC West, while the Kansas City Chiefs are in last place with a 1-2 record.