Kell Brook says he can shock the world on Saturday when he fights WBO welterweight champion Terence Crawford at the MGM Grand Conference Center in Las Vegas.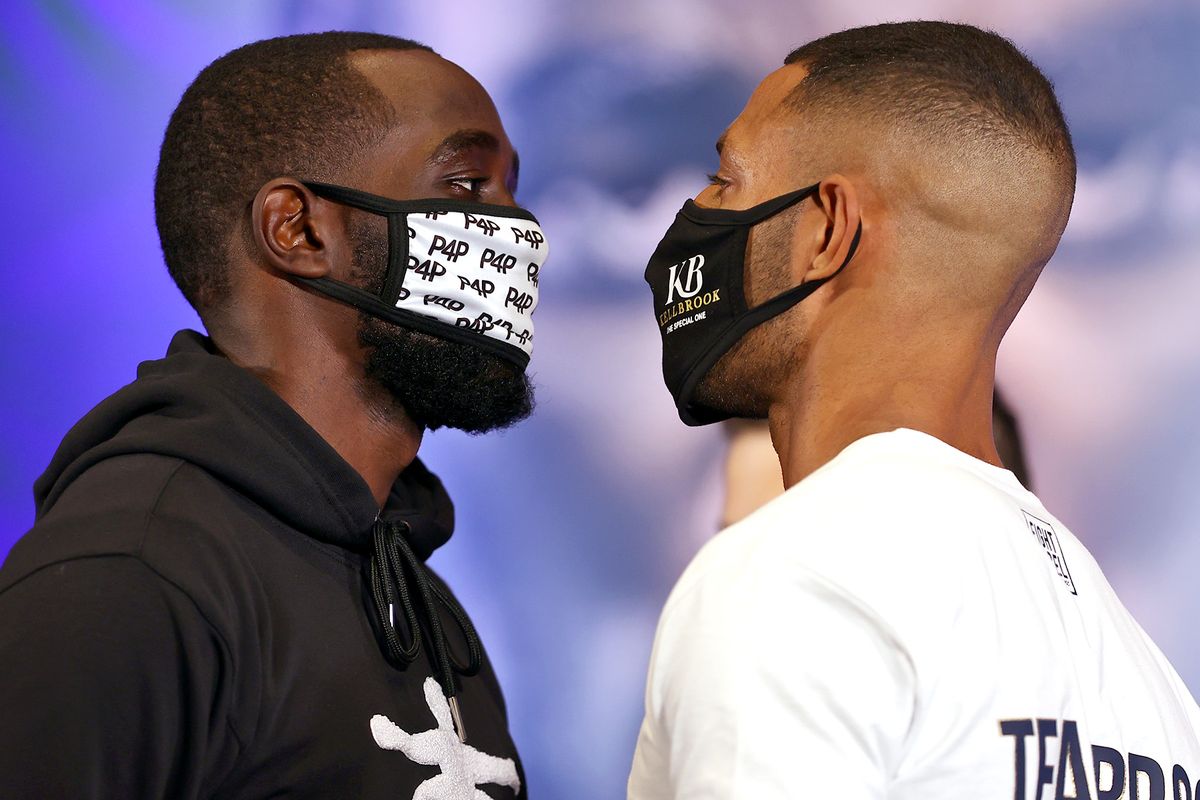 Crawford rates as one of the world's top pound-for-pound boxers, meaning Brook will need to pull off the upset of a lifetime in order to get a career-defining win on Saturday.
Challenger Aims to Make Most of Size Advantage
Brook (39-2, 27 KOs) has never been afraid to fight the best. His two career losses came against the legendary Gennadiy Golovkin and the undefeated Errol Spence Jr., two opponents who could beat anyone in the world. Now, back on a three-fight winning streak, Brook is preparing to take another shot at a seemingly unbeatable opponent.
"He's definitely amongst them, it not the top," Brook told Yahoo Sports, talking about where Crawford ranks among the world's best boxers. "But he's not fought anybody yet for me. He's not fought anyone with my pedigree … we're forgetting that he came from lightweight all the way up to welterweight and I've always competed at welterweight, and I've even been in there with a middleweight like Golovkin and at super welterweight. So you know, I'm a big, strong guy with experience."
Brook seems prepared to use that size differential to his advantage. In the leadup to the fight, he has made it clear that he sees a knockout as his clearest path to victory.
"If he can take my shots on the chin, then he's not human because I'm punching like a mule," Brook told Fighthype. "When he gets caught clean, his small legs are definitely going to feel the impact of what I'm bringing."
Crawford: Brook Must 'Live Up to His Words'
Crawford (36-0, 27 KOs) has heard it all before. The big question in his mind is whether Brook can back up his statements in the ring.
---
Crawford vs. Brook Odds (via DraftKings Sportsbook)
Terence Crawford: -2000
Kell Brook: +750
---
"He's gonna have to…live up to his words," Crawford told reporters during a Wednesday press conference. "You know, I'm not the one that ever quit in a fight. You know, I can't say the same for him though."
Crawford comes into the bout as an overwhelming -2000 favorite over Brook (+750) at DraftKings Sportsbook. That's partially due to how much respect everyone gives Crawford for his ability and achievements. It may also be an indictment of Brook, something Crawford himself thinks is unfair to both men.
"A lot of people like to discredit me and create a narrative about my opponents, but if somebody else was fighting Kell Brook at this time right now, they'd get all the credit in the world for fighting him," Crawford told Bleacher Report. "He's coming off of three victories. He's not injured. He's in the best shape of his life, he said. We are prepared for a 110% Kell Brook come fight night."
All indications are that Brook intends to give that 110% effort.
"I've had the bone broken in an eye and not been able to see," Brook said at the Wednesday press conference. "Let's see if he can make me quit. Let's see if he can break me because I'm willing to die in that ring."