I recently moved from California to Colorado — or in betting terms — from a state where there's no legalized online gambling to a state that legalized online gambling, including sports betting. As a sportswriter and so-called sports junkie, I had the rare and amazing opportunity to have a successful Sunday betting on the Tour de France, Wimbledon, F1, MLB, and the NBA Summer League.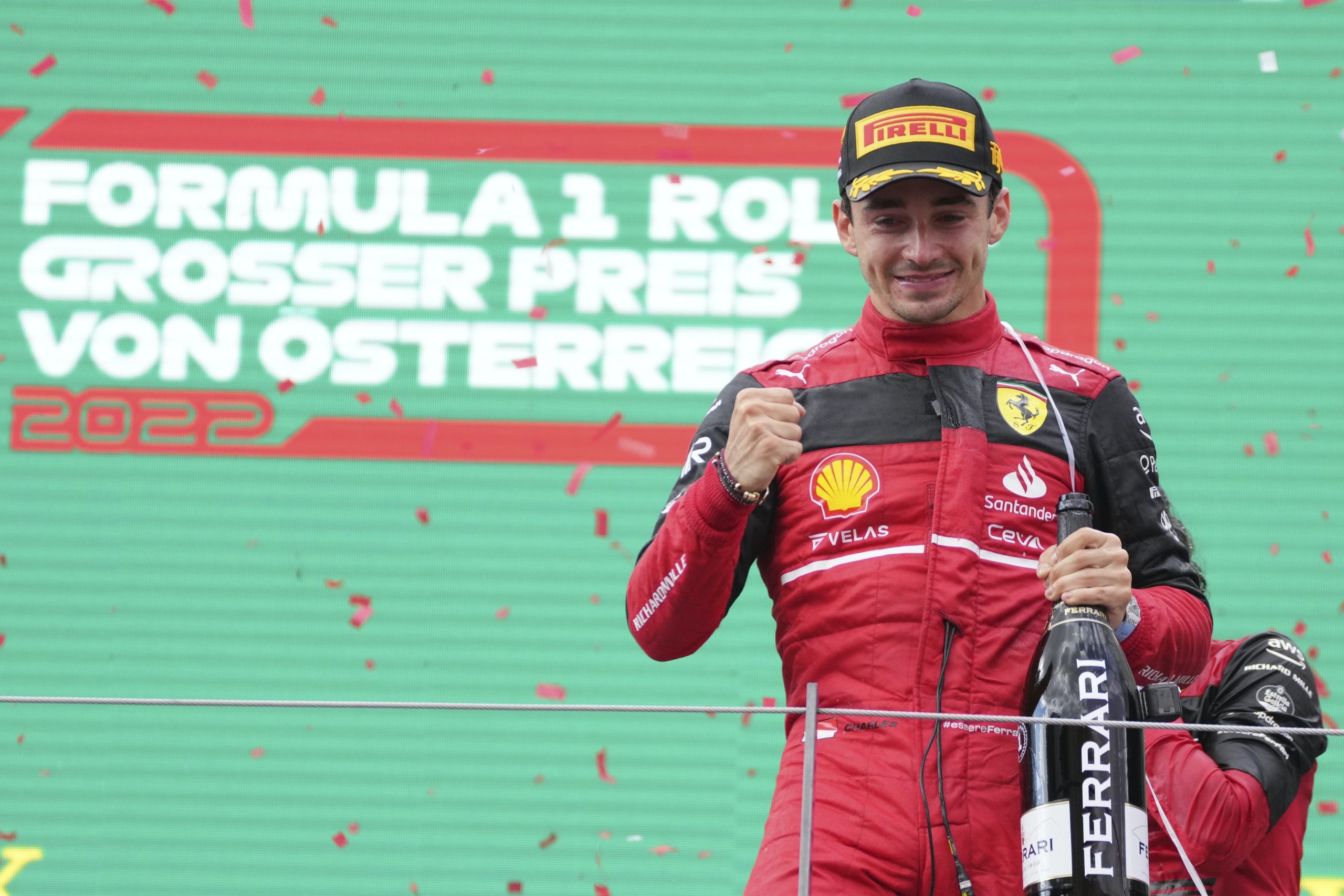 Colorado is a progressive state, which became the second state to allow women to vote in 1893. In 2012, Colorado legalized recreational marijuana and the first retail stores opened in 2014. In 2019, the citizens of the state voted to legalize online gambling and sports betting in Colorado, which is one of the many reasons I relocated from California.
I moved into a new house the same week the Colorado Avalanche won the Stanley Cup. My new next-door neighbors flew an Avalanche flag on their front porch and invited me to join them watch the game on a gigantic TV set up in their backyard.
I've only been a resident of Colorado for a couple of weeks, but I already found myself enjoying mobile sports betting. On just the second Sunday in July, I had the opportunity to wager on five different sports. Here's a synopsis of my Sunday grind with Colorado sports betting that includes basketball, baseball, cycling, auto racing, and tennis.
Tour de France: Luxembourg Long Shot
To become a successful bettor in the Tour de France, you must pay attention to the stage map. If it's a flat stage, the top sprinters compete for the stage win. If it's a mountain stage, then the climbers dominate. When it's a hilly or punchy stage, then it gets weird and you bet on Belgian star Wout van Aert, who's fast enough to hang with the sprinters and strong enough to keep up with the climbers in the mountains.
As a new Colorado resident, I finally had the opportunity to bet on each stage. I whiffed the first three stages when the riders I backed — including van Aert twice — finished in second place each time. I finally had a breakthrough when van Aert won Stage 4, and then got hot by picking the winners in Stage 6, Stage 7, and Stage 8.
Every shot of the TV coverage of Stage 9 in the Swiss Alps looked like a postcard or an outtake from "The Sound of Music."  With the first mountain stage, the big dogs wanted to preserve their energy for later stages, so the consensus was that a team with zero chance to win the overall Tour de France would stage hunt and try to win with a breakaway.
I spread bets around on a couple of different riders, including Luxembourg's Bob Jungels (AG2R Citroen) at +5000 odds. AG2R Citroen is one of the teams that hadn't yet won a stage, and Jungels, who was looking good over the last week, appeared due for a win. Jungels nearly got caught by the chase pack, but held them off in the final kilometer to win his first stage on Le Tour. One sport down, one win.
Joker's Wild at Wimbledon
Rafael Nadal pulled out of the Wimbledon semifinals due to a stomach injury, so the men's final came down to Novak Djokovic versus Nick Kyrgios. I don't watch tennis these days and never bet on it. But, it was tough to pass up an opportunity to back Djokovic, who was searching for a seventh Wimbledon men's title and chasing Roger Federer's record of eight. I didn't get the best number at -350 odds, but that's what happens when you bet chalk.
Jokerman got off to a slow start and dropped the first set to Kyrgios 6-4. It was a great start if you like underdogs, but luckily, I was watching the Tour de France and missed the start. Djokovic bounced back and won the next three sets, including a tiebreak in the fourth and final set. He slammed the door on a potential comeback from Kyrgios, who tried to force a fifth set where anything could happen. Djokovic secured his seventh Wimbledon victory since 2011. Two sports down, and two wins.
F1 Tips from the Bass Player
I know nothing about F1, but I can drop quotes from "Days of Thunder" with uncanny accuracy. I know "Days of Thunder" covers NASCAR and not Formula 1 racing, and that's as far as my knowledge goes. When it comes to betting auto racing, I know zilch, but luckily I have friends and colleagues who know their F1.
My close friend Chris is a musician from Austin who's an F1 aficionado. Chris played bass in several bands over the years, including Moving Matter and Heartbyrne (a Talking Heads tribute band). Most recently, he's playing in a funk outfit called The A-Town Get Down.
Chris provided me with an inspiring tutorial, and I tailed his bets in the Austrian F1 Grand Prix. He said Max Verstappen from Red Bull is the favorite for a reason, but he expected it would be a good day for Ferrari's Charles Leclerc, who started the season with wins in Bahrain and Australia. I consulted OG's own Amy Calistri — another avid F1 fan — to confirm the picks, which she also liked. I made my first-ever F1 wagers with Verstappen (-225) and Leclerc (+330).
I only got to watch the last few laps, but I definitely understood the appeal. Whenever you place a bet on something, even a meaningless activity, it suddenly gains tremendous excitement due to the sweat equity. Verstappen finished in second place and lost by 1.5 seconds, but Leclerc took the checkered flag after overcoming mechanical problems. I split the bets, but still turned a profit. Three sports down, and three wins.
A cheeky switcheroo at Turn 3 👏

The race-winning move for @Charles_Leclerc 👊#AustrianGP #F1 pic.twitter.com/LBKYA9yWSe

— Formula 1 (@F1) July 11, 2022
NBA Summer League: Grimes Shines
If you're going to bet the NBA 2K23 Summer League in Las Vegas, you want to back teams with actual veterans who logged time in the league because they're taking advantage of playing against rookies who are putting on a pro uniform for the first time.
The New York Knicks suck, but they have a lot of good, young players who are getting much-needed workouts in the Summer League because head coach Tom Thibodeau tends to give veterans the bulk of playing time. The Knicks are my hometown team so I'm familiar with their roster in Las Vegas, which includes dreamers hoping to latch on to a team, recently-drafted rookie Trevor Keels from Duke, and a couple of players who had sporadic playing time last season, including Jericho Sims and Quentin Grimes.
Grimes had a spectacular game the other night against the Golden State Warriors with 24 points and eight assists in 32 minutes. He followed it up with 24 points on 7-for-14 shooting — including five 3-pointers — in a 101-69 blowout against the Chicago Bulls on Sunday afternoon. The Knicks easily covered a -7 spread when they won by 32 points. Four sports down, and four wins.
Sunday Night Baseball: Yankees vs Red Sox
The New York Yankees and Boston Red Sox are the fiercest rivalry in baseball and one of the greatest all-time sports rivalries. The two teams played a four-game series and ESPN broadcast the Yankees/Red Sox in prime time as part of their Sunday Night Baseball coverage. I backed my hometown Yankees at -150 on the money line, especially after they collapsed on Saturday in extra innings. The Yankees won the first two games, but the Sox were trying to tie up the series with back-to-back victories at Fenway Park.
Whenever the Yankees and Red Sox play, it's a long and exhausting marathon. It seems like regular nine-inning games between these rivals take four+ hours to finish. I knew I'd be bogged down for the long haul, especially after a long day of sweating bets, but luckily primetime games air at 5 pm in the Mountain Time Zone.
The Yankees jumped out to a 4-0 lead thanks to a home run blast by Giancarlo Stanton. The Red Sox countered and cut the lead to 4-2 in the bottom of the second inning. Veteran Matt Carpenter — and his mustache inspired by Tom Selleck in "Magnum, PI" — slugged a short-porch home run to right field to put the Yankees up 6-2 in the top of the third.
The Red Sox didn't flinch when they scored two more runs in the bottom of the inning. The Yankees' bats went cold, and the Red Sox rallied from behind by scoring nine total unanswered runs. The Yankees lost 11-6 and the Red Sox pulled off another come-from-behind win. Those damn Sox cost me a perfect betting Sunday. Five sports complete. Overall, it was a profitable Sunday of sports betting in Colorado with four wins and just one loss.