Saturday afternoon features several under the radar games that fall out of the spotlight, including one of the oldest rivalries in American sports – Princeton and Yale – which began in 1853.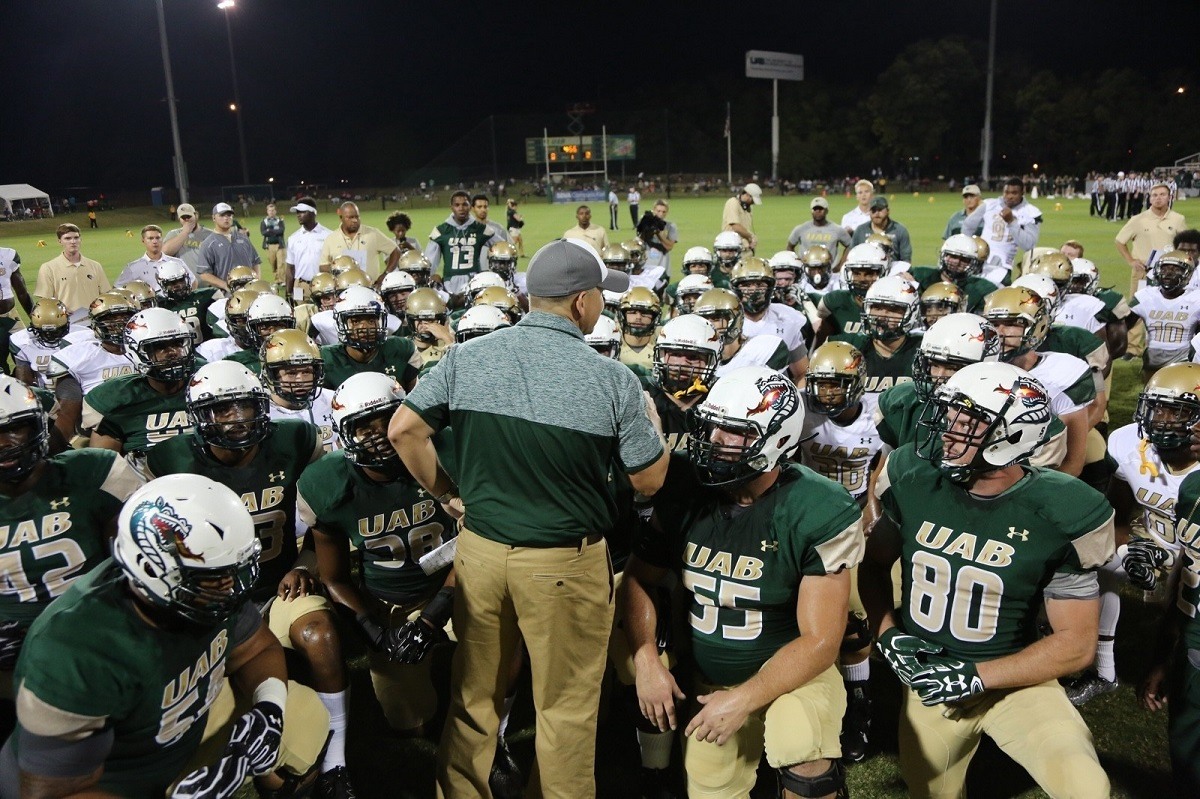 The FCS race is getting all the attention this week, but among the lesser-known games this week include Yale trying to stop undefeated Princeton from winning the Ivy League title. Two top teams from the Sun Belt Conference battle with Troy at Georgia Southern. In Conference USA action, Southern Miss will try to figure out how to score against the top-ranked UAB Blazers defense that allows only 12 points per game. The Utah State Aggies keep rolling in the Mountain West and last-place San Jose State will become their latest victims. Meanwhile, North Dakota State Bison is 9-0 is on the road and looking to stay undefeated during a Missouri Valley battle in Springfield.
Yale 77, Princeton 52, and 10 Ties
Princeton Tigers (8-0) at Yale Bulldogs (5-3)
Kickoff: 9:30am PT
Location: Yale Bowl, New Haven, CT
Point Spread: Princeton -14.5
Over/Under: 57
Yale and Princeton played each other 140 times and Yale leads the all-time series 77-53-10. Yale won this game 11 times out of the last 16 times they met.
Last Saturday, the two top teams in the Ivy League met when Dartmouth visited Princeton. Both were undefeated but at the end of the day, only Princeton emerged unscathed. Dartmouth lost 14-9 and Princeton took another step closer to win an Ivy League title. The championship is Princeton's to lose. They have to win two more games to secure it.
The Tigers cannot afford to sleepwalk in this easy away game against Yale Bulldogs. Yale should expect a high-volume rushing attack from Princeton, which is ranked #8 overall in the FBS with 271.3 yards per game.
Princeton outscored opponents 202-50 this season and their stingy defense allowed opponents to 10 or fewer points in seven out of eight games this season.
Sun Belt Title Implications
Troy Trojans (7-2) at Georgia Southern Eagles (7-2)
Kickoff: 10:00am PT
Location: Paulson Stadium, Statesboro, GA
Point Spread: Troy -1.5
Over/Under: 45
Some of the best football in the country is played every Saturday in the Sun Belt conference. Do not miss one of the marquee match ups of the week with Troy visiting Georgia Southern.
A pair of 7-2 teams will be throwing down in Statesboro, where Georgia Southern is undefeated this season at 4-0.
Georgia Southern looked flat week and hoping to bounce back after getting blown out last by UL Monroe 44-25.
Troy is probably the third-best team in the conference, but they're in first place in the Sub Belt East. They have an opportunity to prove their legit and worthy of a Sun Belt title game with a win over Georgia Southern.
WR Damion Willis exploded last week for 213 yards and a touchdown. Georgia Southern's secondary will have their hands full trying to contain Willis.
Troy's defense played key role in win over Louisiana last week. They'll have to step up if they want a title shot.
North Dakota State Seeking 10th Win
North Dakota State Bison (9-0) at Missouri State Bears (4-5)
Kickoff: 1:00pm PT
Location: Plaster Stadium, Springfield, MO
Point Spread: ND -31
Over/Under: 56
Did you know there was a 9-0 team playing this Saturday in the Missouri Valley Conference? Undefeated North Dakota State Bison take a long road trip to Springfield to tackle on the Missouri State Bears.
The Bears dropped three straight and four out of their last five games. They are also 0-5 against the spread in that span.
The Bison D held opponents to ten or fewer points in five games this season. They outscored opponents 138-42 over their last four games.
Best Versus the Worst in the Mountain West
San Jose State Spartans (1-8) at Utah State Aggies (8-1)
Kickoff: 4:00pm PT
Location: Maverick Stadium, Logan, Utah
Point Spread: Utah State -31
Over/Under: 65
You can already pencil in a victory for Utah State Aggies, the best team in the Mountain West, battling the worst team. It just comes down to how badly will they beat up on the basement dwelling San Jose State Spartans.
After losing their first seven games of the season, San Jose beat UNLV. However, SJSU will have to wait another week to finally win a second game.
Meanwhile, Utah State continues to crush everyone in their path outscoring opponents 420-157 in their last eight games. Utah State scored 56 points in each of their last 3 games.
Aggies QB Jordan Love took a big hit in a blowout against the Hawaii Rainbow Warriors, but luckily he has a running back tandem with Darwin Thompson and Gerold Bright, who scored six combined touchdowns last week.
The Big D in the Big B
Southern Miss Golden Eagles (4-4) at UAB Blazers (8-1)
Kickoff: 4:30pm PT
Location: Legion Field, Birmingham, AL
Point Spread: UAB -12
Over/Under: 47
Expect a defensive struggle in Birmingham when the Golden Eagles come to town for a Conference USA game. In five out of the last six games, UAB held opponents to a touchdown or less. They are top defense in the FCS with allowing 12.1 points per game.
Overall, the scorching Blazers defense has three shutouts en route to an 8-1 overall record, first place in Conference USA East, and an undefeated 6-0 clip in the conference.
Southern Miss struggles immensely on the road with an 0-3 record, which does not bode well because UAB is perfect at home this season with a 5-0 record.
The under hit in 7 out of 9 games for the Blazers this year. Southern Miss boasts an underrated defense that only allows 20.6 ppg.