It may be happening a day later than expected, but the Humpty's Champions Cup will begin at WinSport Arena in Calgary beginning on Thursday, with 24 teams competing in the first of two Grand Slam of Curling events in the bubble.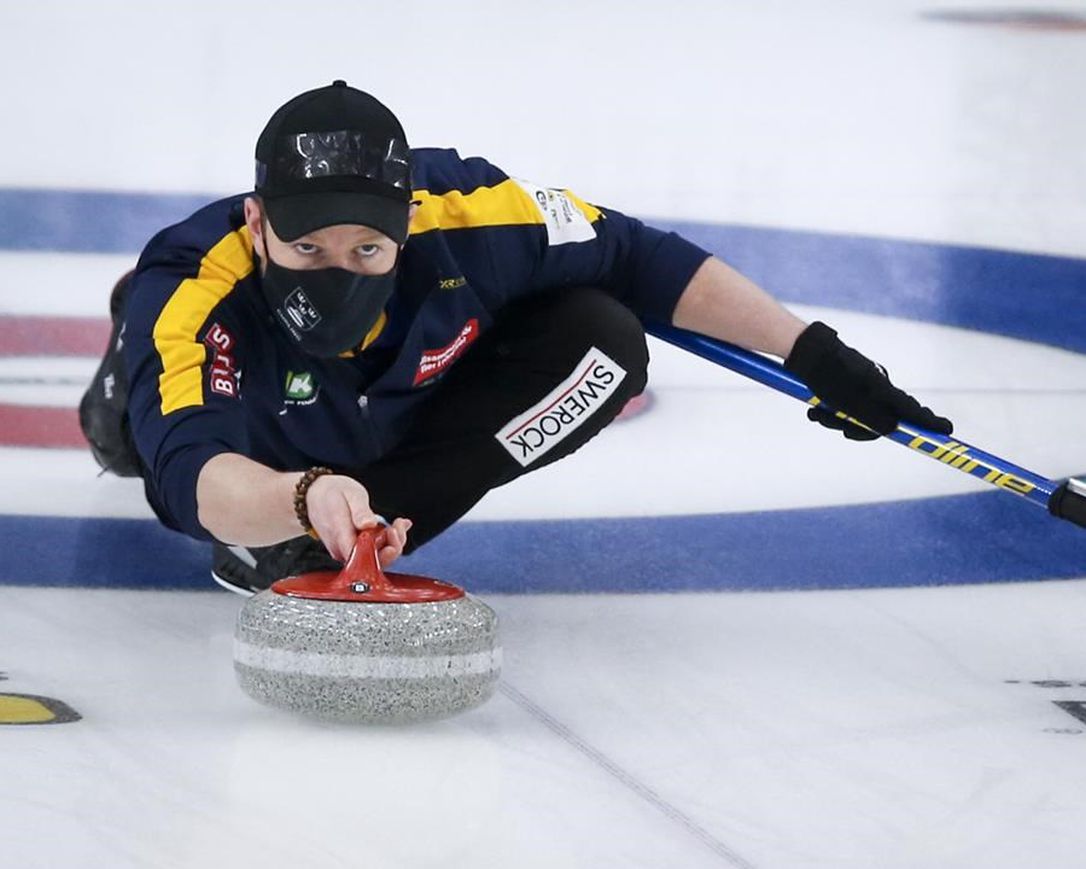 The Princess Auto Players' Championship will immediately follow the Champions Cup, with both events featuring elite men's and women's teams in action.
Champions Cup modifies format for unusual season
Typically, the Champions Cup features the winners of various major events throughout the season, giving those teams the opportunity to face off even if they wouldn't normally qualify for other Grand Slam events. But given the unusual circumstances of the 2020-21 curling season, the top 12 men's and women's teams each – based on the World Curling Federation's rankings – will compete in both Grand Slam events back-to-back this year.
The modified schedule also means that there are no ranking points on the line this year. But teams will still be playing for some of the biggest prizes in curling, with a total of $560,000 Canadian ($447,000) on the line between the two events.
Niklas Edin comes in as the +300 favorite to win the men's side of the Champions Cup, according to Coolbet.com. Edin is fresh off winning his third straight World Men's Curling Championship, and a record fifth overall. But there are few underdogs in a field that contains all of the top teams in the world.
---
Men's Champions Cup Odds (via Coolbet)
Edin: +300
Gushue: +400
Koe: +500
Mouat: +550
Bottcher: +650
Jacobs: +750
De Cruz: +900
Dunstone: +1000
Epping: +1400
Gunnlaugson: +1400
McEwen: +1600
Schwaller: +3300
---
Brad Gushue (+400) and Kevin Koe (+500) are right on Edin's heels. Meanwhile, Bruce Mouat comes in as the runner-up at men's worlds, while Brendan Bottcher (+650) won the Brier, and is the defending champion in both the Players' Championship and the Champions Cup.
"There's less pressure, although I would say we tried not to put additional pressure on ourselves at the Brier or the worlds," Bottcher told the Ottawa Sun. "All we can do is try our hardest, and hopefully, that translates into wins on the ice."
Homan Makes Surprise Return to Action
Meanwhile, Sweden's Anna Hasselborg will look to win her fourth consecutive Grand Slam of Curling title at the Champions Cup, a feat no women's team has accomplished. Her rink comes in as the +250 favorite to win the title, ahead of Scotties Tournament of Hearts winner Kerri Einarson (+325) and perennial favorite Rachel Homan (+650).
---
Women's Champions Cup Odds (via Coolbet)
Hasselborg: +250
Einarson: +325
Homan: +650
Tirinzoni: +750
Fleury: +800
Jones: +800
Muirhead: +800
Kovaleva: +1000
Fujisawa: +1200
Kim: +1450
Peterson: +1700
Stern: +2300
---
Emma Miskew expected to step up to skip Homan's team, as Homan gave birth to her second child late last month after competing at the Scotties. But Homan surprised everyone by returning to play in the Grand Slam events after a stellar performance in the Canadian national championship.
View this post on Instagram

"She played amazing and you can tell just how she was getting down on the ice it wasn't easy for her even just to be walking let alone curling and throwing peels with the accuracy that she was," Miskew told Sportsnet, speaking of Homan. "That was insanely impressive."
The Champions Cup will begin a day later than anticipated after a COVID scare during the playoffs of men's worlds last weekend. The World Curling Federation confirmed that the four COVID-19 tests that paused the tournament on Saturday are now considered "false positives," likely from contaminated samples.