Carmelo Anthony finally found a job and Melo will sign a non-guaranteed contract with the Portland Trail Blazers (4-8), who have been decimated with injuries to their power forwards.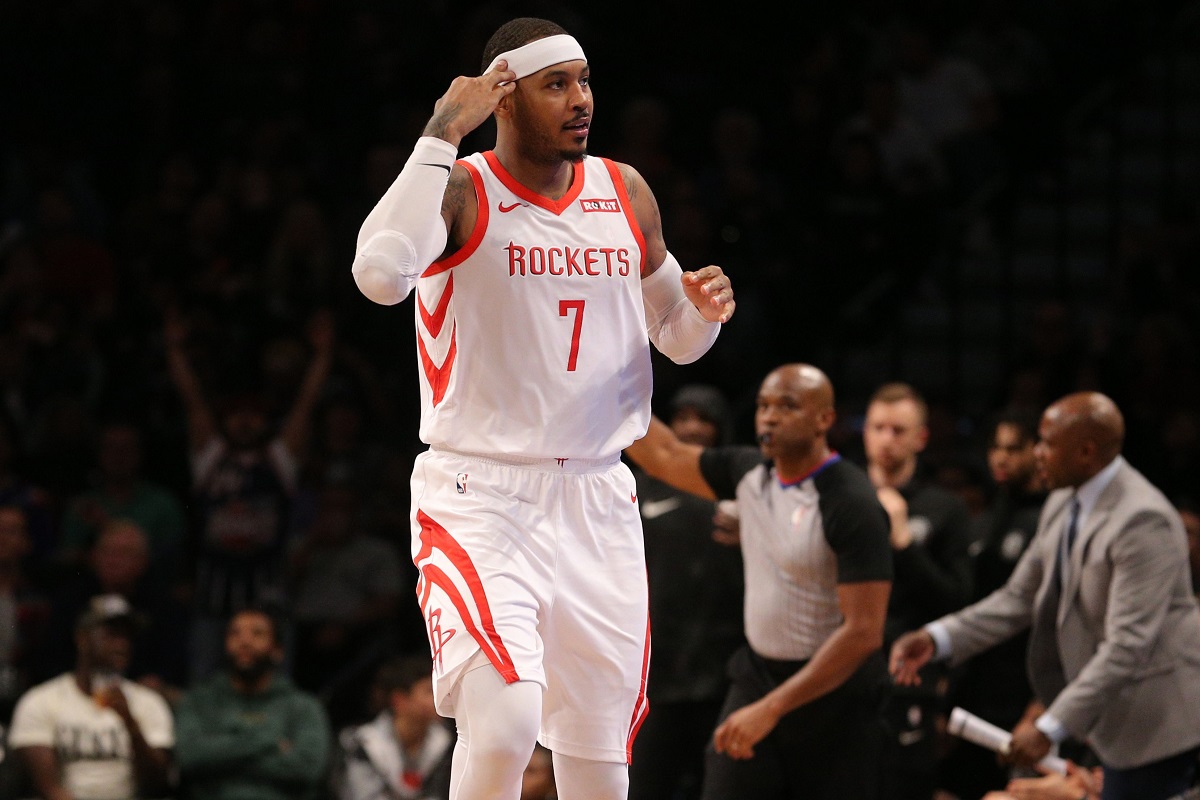 Anthony averaged 24.0 points per game over his storied career that began with the Denver Nuggets and continued with his hometown New York Knicks.
Last season, Portland (53-39) secured the #3 seed in the Western Conference playoffs. The Trail Blazers advanced to the 2019 Western Conference Finals, but the Golden State Warriors swept them in four games.
The Blazers came into this season with championship aspirations. Portland sees a small window of opportunity to snatch a championship this season with the Golden State in flux and before the Los Angeles teams finally mesh into winning squads. However, their title dream is quickly fading after a poor 4-8 start and running into a bit of bad luck with multiple injuries at a position they were already thin.
But will Rip City be a good fit for Melo? At this point, beggars can't be choosy. And that goes for both the Blazers and Carmelo Anthony.
Melo's last two jobs did not end well. Last season, he lasted only ten games coming off the bench for the Houston Rockets before they pulled the plug on the Melo Experiment. Two seasons ago with the Oklahoma City Thunder, Melo saw his minutes decline in the postseason when head coach Billy Donovan saw his lack of defense and three-point shooting as a major liability.
Portland ER
The Blazers have a trio of injured big men, which is why they're turning to Melo for help. Center Jusuf Nurkic fractured his leg last year and team officials have been vague on giving a report on his rehabilitation. Paul Gasol, 39, has been out with a foot injury. Gasol is injury prone, especially at his age.
Most recently, the Blazers lost Zach Collins to a shoulder injury. The Blazers hope he can return before the end of the season.
The Blazers let two of their big men walk in the offseason. Center Enes Kanter signed with the Boston Celtics for a two-year deal worth $10 million. Power Forward Al-Farouq Aminu (9.4 ppg and 7.5 rebounds last season) signed with the Orlando Magic after he spent the last four seasons starting for Portland. The Blazers could really use Aminu right now.
Portland found themselves stretched thin at the 4-spot, so head coach Terry Stotts started rookie Nassir Little, who was a valuable bench player at North Carolina but never started for the Tar Heels.
Melo's Swan Song?
The Blazers also need help with an additional scorer and someone who's in the front court. Portland is blessed with one of the most talented backcourts in the NBA with Damian Lillard and CJ McCollum. McCollum is off to a slow start, which has put all the pressure on Lillard to carry the team. Just the other night, Lillard dropped a career-high 60 points in a loss to the Brooklyn Nets.
At this point, it looks like the addition of Melo is more than a rental in Portland. The Blazers desperately need him.
In the offseason, Melo lobbied his friends in Brooklyn to help get a gig with the Brooklyn Nets. However, his efforts to return to New York City fell flat. A couple of old-school NBA players felt Melo was blackballed for being a dinosaur ball hog who cannot fit in with the modern NBA that preaches spot-up three-point shooting and switching on defense, which are two of Melo's worst traits.
The NBA regular season began with Melo not on a roster. It took 12 games before Portland gave Melo a call.
The Blazers are heading out on a six-game road trip. Anthony is expected to make his Blazers' debut on Tuesday, which is one game after Portland visits the Houston Rockets, his old team.
The proverbial ball is in Melo's court. It will be up to him to prove to the NBA that he can still score.
According to the Mirage Casino and Sports Book in Las Vegas, the Portland Trail Blazers are 33/1 odds to win the NBA Championship and the addition of Carmelo Anthony did not move the radar a tiny blip.