Nothing says "Yo, s'up Brooklyn!" better than dropping a triple-double in your NYC hoops debut. James Harden notched 32 points, 14 assists, and 11 rebounds to record a triple-double in his first game with the Brooklyn Nets.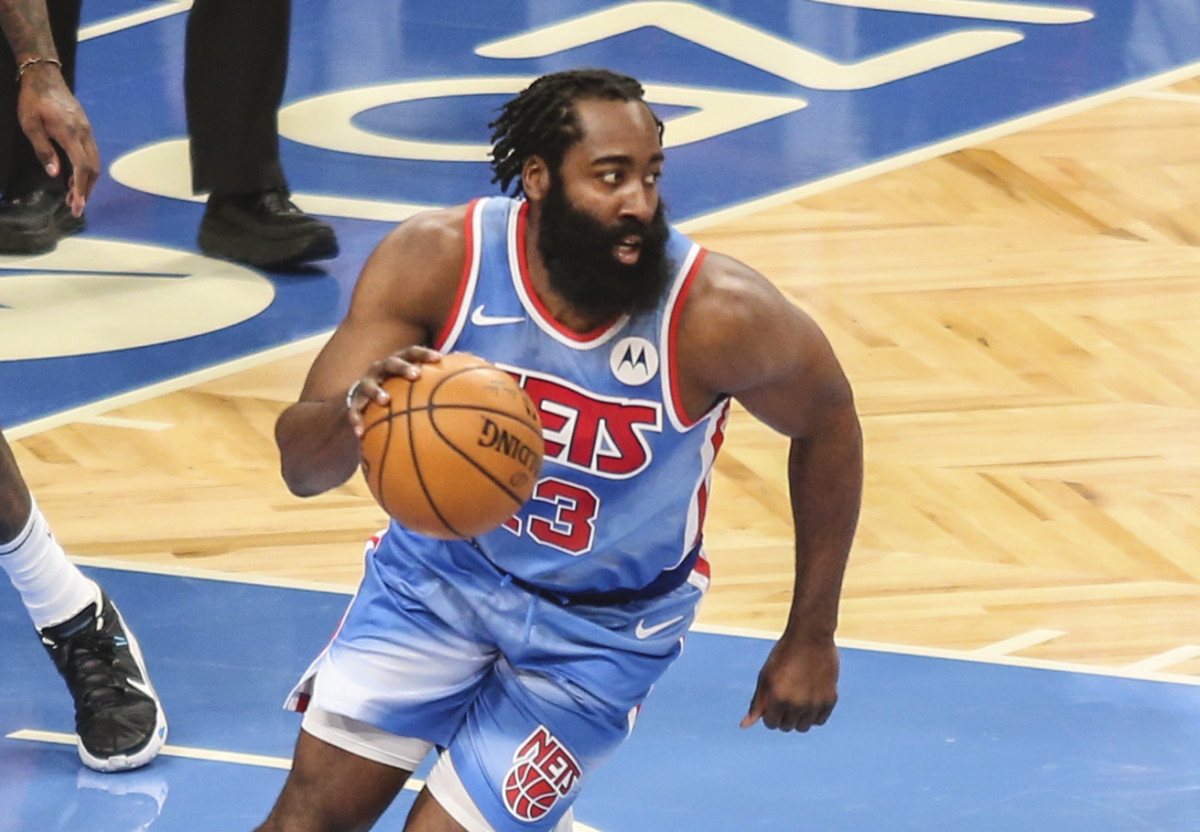 The Nets (8-6) edged out the Orlando Magic 122-115, despite the fact they were missing Kyrie Irving. Harden's auspicious debut overshadowed the fact that Irving missed another game due to personal reasons.
The Magic couldn't stop the enigmatic Kevin Durant, who also dazzled with a 42-point effort. Durant and Harden, former teammates with the Oklahoma City Thunder a decade ago, combined for 74 points.
"Harden had a strange start to the season," said Brooklyn head coach Steve Nash. "He's not at his best condition yet. For him to do as many things as he did on the basketball floor tonight was incredible."
"Incredible," said Durant after the game. "You can see him trying to figure the best way to play early on. He just got into his mode. James being aggressive to score opened up the game for all of us."
Orlando's Nikola Vucevic missed a triple-double himself with 34 points, 10 rebounds, and seven assists in the loss. Rookie point guard Cole Anthony, who grew up in New York City, returned home to Gotham and scored 16 points and eight assists in a losing effort.
Harden also made NBA history, becoming the first player to make a new-team debut with a 30-point triple double. He missed a rare quadruple-double with nine turnovers.
James Harden (32 PTS, 12 REB, 14 AST) is the first player in NBA history to put up a 30-point triple-double in his debut with a new team. pic.twitter.com/1KdPCFejtE

— NBA History (@NBAHistory) January 17, 2021
Savage Harden Triple-Double
Frank Sinatra summed it up best when he crooned, "If you can make it there, you can make it anywhere." Old Blue Eyes wasn't talking about Houston.
Harden was already a superstar before he arrived in the Big Apple. Now that he's a professional athlete in New York City, the beard will be the toast of the town.
The Nets acquired Harden from the Houston Rockets in a four-team trade that also involved the Indiana Pacers and Cleveland Cavaliers.
"Excited for the opportunity," said Harden before he later referenced himself in the third person. "This is an unbelievable organization from top to bottom. For me, all I have to do is go out there and be the best James Harden I can be, and good things will happen."
Harden displayed many of his classic on-court moves like the patented step-back trey.
James Harden with the step back 3 🔥 pic.twitter.com/w5LJJxNPRn

— Beyond The Bleachers (@BeyondBleachers) January 17, 2021
Even the Iron Shiek shared a hot take on the Harden debut triple-double.
JAMES HARDEN YOU LOST 50 POUNDS IN 3 DAYS? IF YOU DONT RELEASE A DIET BOOK YOU ARE LEAVING MONEY ON THE TABLE BUBBA. pic.twitter.com/51vm4rOTd4

— The Iron Sheik (@the_ironsheik) January 17, 2021
Watch the Beard's Brooklyn debut here:
Here's the post-game press conference featuring an upbeat Harden discussing his first game and victory with Brooklyn: