The incoming president and vice president are now the betting leaders for the 2024 presidential election.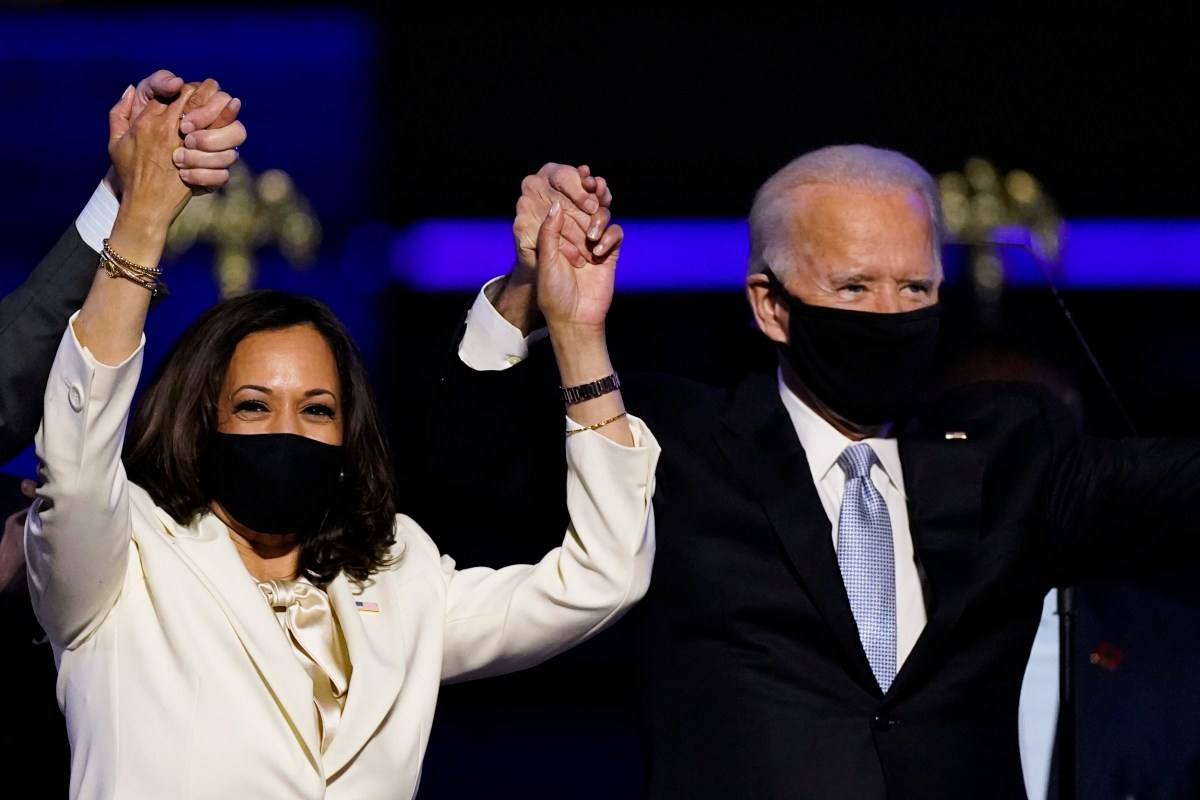 Ladbrokes' latest odds for the next US president in 2024 feature Joe Biden and Kamala Harris as co-leaders at 4-to-1.
Others in the Field
Despite threats of impeachment as he prepares to leave the Oval Office, Donald Trump is getting the third-best odds at 8-to-1. His vice president, Mike Pence, is next at 16-to-1.
Nikki Haley, the former US Ambassador to the United Nations, is next at 20-to-1. Haley, who Trump appointed to the post, condemned the president, saying in a recent speech to Republican National Committee members that Trump's "actions since Election Day will be judged harshly by history," The Hill reported.
US Sen. Josh Hawley from Missouri, who is among the Republicans in lockstep with Trump in calling the election results fraudulent, gets 25-to-1 odds. Hawley is facing calls to resign after the siege on the Capitol.
Ladbrokes is giving several politicians and personalities 33-to-1 odds, including Alexandria Ocasio-Cortez, Ivanka Trump, Michelle Obama, Pete Buttgieg, Ted Cruz, Tom Cotton, and Tucker Carlson. Ocasio-Cortez will turn 35 and become eligible for the 2024 presidential election mere weeks before it occurs.
The odds have shifted since October, when OnlineGambling reported that Ladbrokes was offering 9-to-2 odds for Pence and 11-to-2 odds for both Biden and Harris. Trump's odds have significantly improved, as he was getting 20-to-1 at that time.
Ladbrokes didn't return a request for comment from OnlineGambling.
Trump's Odds Rise and Fall
Trump's numbers looked better before last week's events, when his call for supporters to protest in Washington, DC and march on the Capitol – where Congress was attempting to certify the results of the presidential election – led to protesters breaking into the Capitol and the deaths of five people.
Betfair dropped Trump's 2024 odds to 7-1 in the days before the riot, and increased them to 10-1 afterward. That bookmaker also pegs Biden and Harris as the favorites, giving Biden a slight edge.
Forbes reported that BetOnline dropped Trump's 2024 presidential election odds from 6-to-1 to 12-to-1 after the insurrection.
"In wake of the unfortunate and historic events that transpired on Capitol Hill yesterday, we've slashed Donald Trump's chances of being elected president in 2024," BetOnline said in a statement.
Newsweek reported that Trump indicated he hopes to be back in 2024, allegedly telling an audience at the White House in December that, "It's been an amazing four years. We are trying to do another four years. Otherwise, I'll see you in four years."