The top four seeds took care of business in the group stage of the 2020 ATP Finals to set up two mouthwatering matchups in the semifinals singles draw at London's O2 Arena.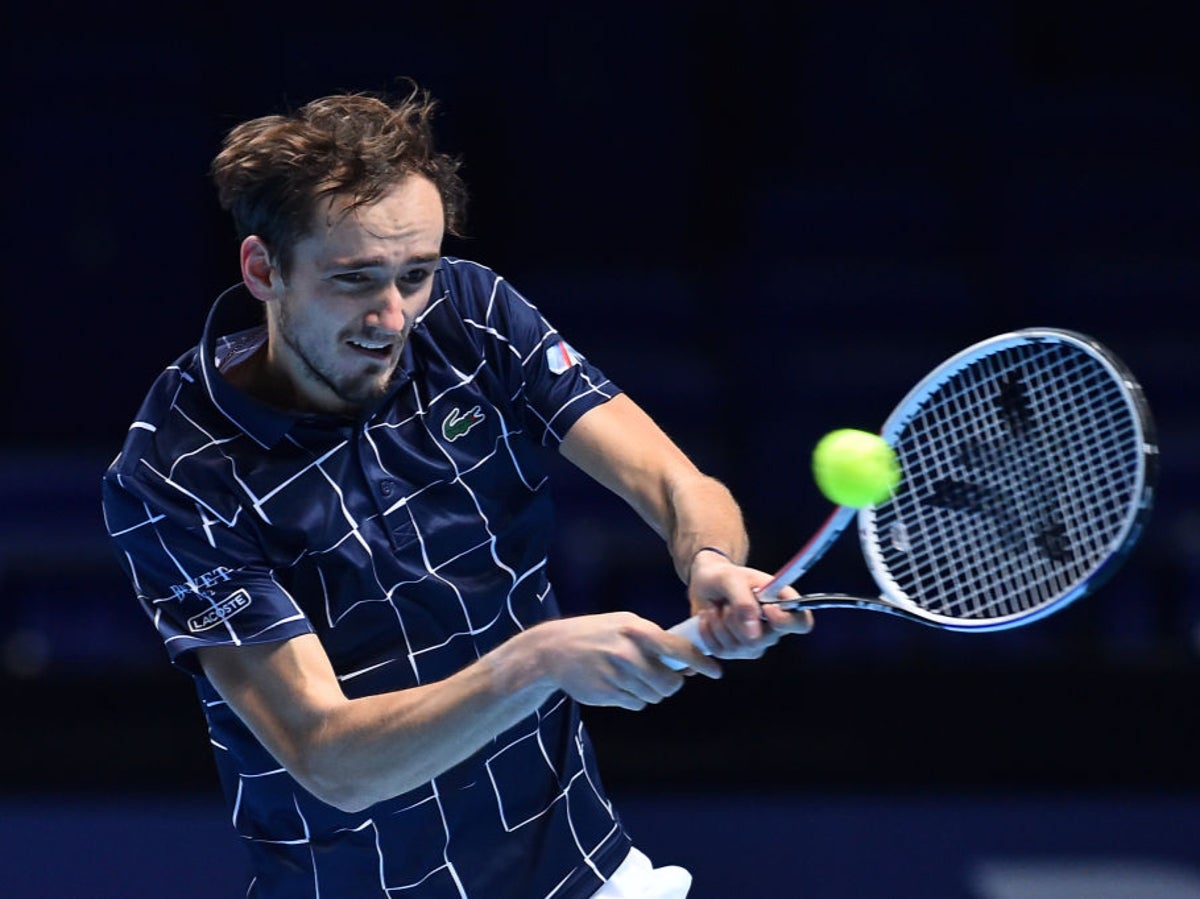 Dominic Thiem will meet up with Novak Djokovic in the first semifinal on Saturday, after which, Daniil Medvedev will take on Rafael Nadal in two matches that bookmakers expect to be highly competitive.
Djokovic, Thiem Set for Third ATP Finals Meeting
Thiem lost his final group stage matchup against Andrey Rublev, who earned his first win at his first ATP Finals with a 6-2, 7-5 victory. That result didn't stop Thiem, who won his first two matches, from reaching the knockout rounds.
"It was difficult to keep that amazing intensity that I had in the first two matches," Thiem, who beat both Nadal and defending ATP Finals champion Stefanos Tsitsipas, told reporters. "Obviously I wanted to win the match 100%, but still, the first two matches were pretty tough and pretty long … whenever I'm not at 110% at this tournament, there's no chance against any player."
Djokovic scored a 6-3, 7-6 (7-4) win over Alexander Zverev on Friday. He needed that win to reach the semifinals after a straight-set loss to Medvedev on Wednesday.
---
ATP Finals Odds (via FanDuel Sportsbook)
Novak Djokovic: -160
Dominic Thiem: +134
Daniil Medvedev: -128
Rafael Nadal: +110
---
"Contrary to the last match against Daniil, I managed to find the right shots at the right time," Djokovic told reporters. "It really was anyone's game. In the tiebreaker, again I served well when I needed to close out the match."
Djokovic, the No. 1 player in the world, holds a 7-4 career record against Thiem. The two have played twice before at the ATP Finals, with Djokovic and Thiem splitting the two matches, each of which went three sets. Djokovic comes in as a -160 favorite over Thiem (+134), according to FanDuel Sportsbook.
Medvedev Firing on All Cylinders
Medvedev enters the semifinal as the only player to post a perfect 3-0 record in the group stage. More impressively, he beat Djokovic, Zverev, and Diego Schwartzman without dropping a single set.
"You always have doubts in your head, like maybe next year is going to be [like] last year in London, I'm going to go out there and be tight, again, I'm not going to show anything in the Masters finals," Medvedev said after his 6-3, 6-3 win over Djokovic on Wednesday. "Well, not the case. Finished No. 1 in the group already, which is great."
Nadal, on the other hand, needed to get past Tsitsipas in his final group stage match on Thursday to reach the semifinals. The 20-time Grand Slam winner beat Tsitsipas 6-4, 4-6, 6-2 to reach the ATP Finals knockout stage for the first time in five years.
Nadal comes into his semifinal as a +110 underdog to the red hot Medvedev (-128).
"He's playing great," Nadal told reporters. "I think last year he was very tired mentally at the end of the season. I think this year is a different story. He has plenty of confidence."