Thrown out by FC Barcelona last September, Luis Suarez scored 21 goals this season, leading Atletico to their first Spanish La Liga title in seven years.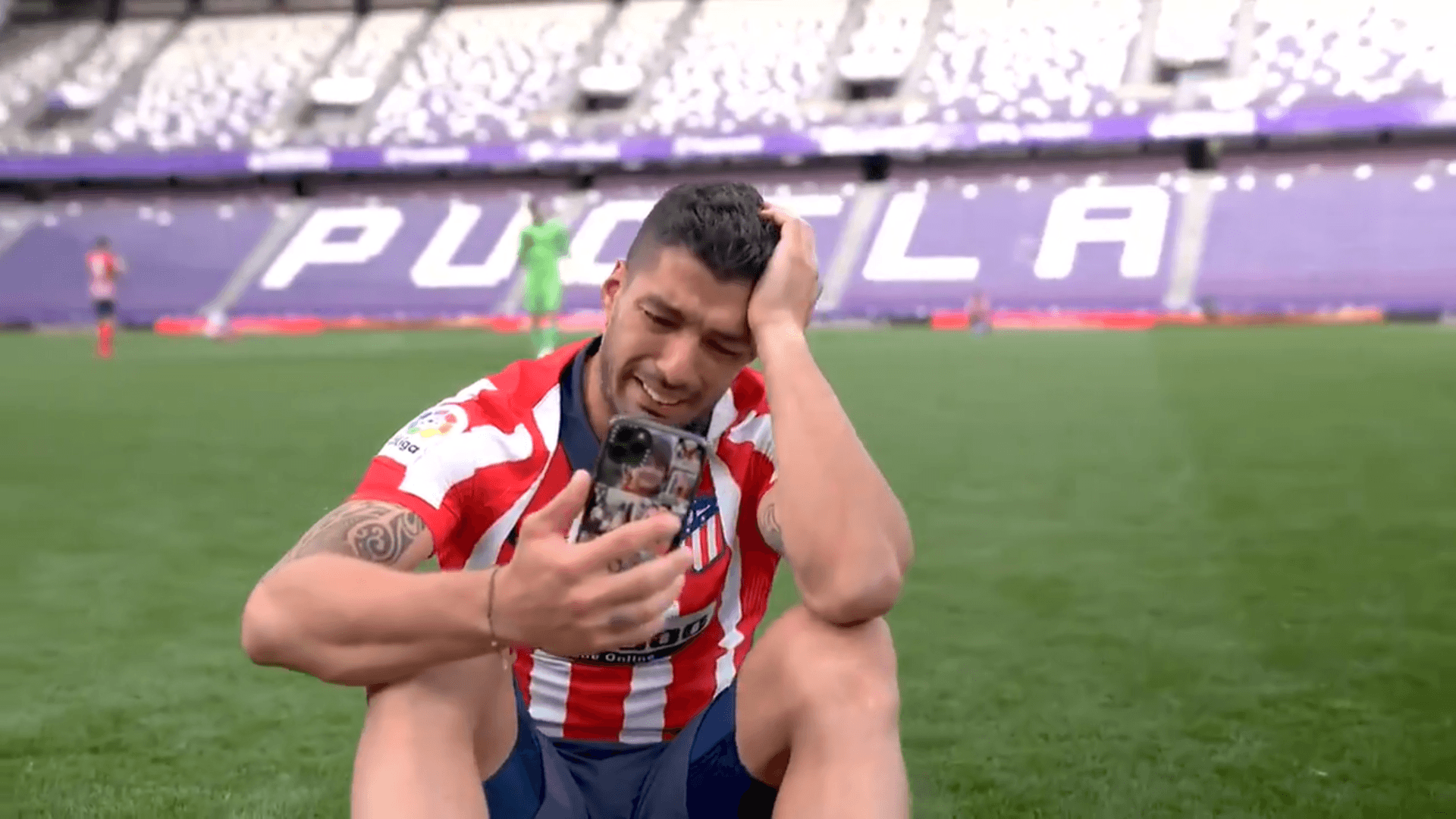 Before the last day of the league, Atletico and arch-rivals Real were kept apart by just two points. To make sure they won the title, Atleti needed to beat Valladolid away. The hosts were desperate to avoid relegation, so they started the game on a high, scoring after 18 minutes.
Back in Madrid, Real went down as well in their game against Villarreal, which started at the same time as Atletico's. The second half in both games was going to decide where the La Liga trophy was going.
Coming back from their locker rooms with a much clearer mind after a motivational speech from manager Diego Simeone transformed Atletico. Correa, after 57 minutes, then Luis Suarez, just another 10 after him, sealed Atletico's win.
Real also won their game against Villarreal, scoring in the 87th and 90th minute, but the verdicts had already been given. Atletico ended the day in tears of joy.
¡𝘼𝙧𝙧𝙧𝙞𝙞𝙞𝙞𝙗𝙖 con él! ¡Vamos, míster! 🙌🙌#CampeonesPartidoAPartido pic.twitter.com/g5zP6XiyTb

— ❤️🤍🏆 CAMPEONES 🏆❤️🤍 (@Atleti) May 22, 2021
Suarez, Atletico's superhero
Luiz Suarez, the Uruguayan striker who had his contract terminated at Barcelona last year, proved to be the best piece of business Atletico pulled over the past years. Apart from his 21 goals, the 34-year-old was influential throughout the season and got the best out of his team's attacking capacities.
Once the game against Valladolid finished, Suarez produced some of the most touching scenes world football has lately witnessed. The striker sat down on the pitch and burst into tears, barely talking to his wife and children, who were with him in a video call.
Because of the restrictions imposed by the pandemic, the players couldn't celebrate the title along with their families in the stadium, as they would normally be allowed to.
Lagrimas de campeón. 😍

¡Eres enorme, @LuisSuarez9! ❤#LaLigaSantander #HayQueVivirla pic.twitter.com/UahLY14K73

— LaLiga (@LaLiga) May 22, 2021
Despite scoring 16 goals and being best friends with Messi, Suarez left through the back door at Camp Nou in 2020. Barcelona allowed him to leave for just $6 million, telling him he's not needed anymore. The amount could potentially rise to $8.5 million if certain clauses are met, but it's still a major bargain.
Ironically, Barca still paid more than $7 million from the South American's salary at Atletico this season. As Suarez didn't accept a pay cut, Barca agreed to compensate him with a huge sum of money, meant to equal his previous earnings. Atletico now gives him $10 million per year. At Barcelona, Suarez was on a $17 million yearly wage.
"It was probably the most difficult year in my career," Suarez said through tears after the game in Valladolid. "I am delighted Atletico believed in me and showed me appreciation. A lot of people have suffered with me every day, my wife, my kids. It's an amazing feeling to win the league."
A new era at Real Madrid and FC Barcelona
Real manager Zinedine Zidane is expected to leave his job, having already informed his players about his decision.
At Barcelona, the big news awaited by the whole Blaugrana nation is the one regarding Messi's renewal. The six-time 'Ballon d'Or' winner is expected to extend his stay until 2023, with good friend Sergio Aguero joining on a free transfer from Manchester City. Memphis Depay, the Dutch forward at Lyon, is also a done deal for Barcelona president Joan Laporta.
The club won't invest too much in the transfer window as the COVID-19 crisis hit the accounts badly. Laporta promised Messi that he will do his best to bring the team back on the 'Champions League winning track'. Despite winning the Cup, manager Ronald Koeman is also in doubt for next season, with pressure mounting on his shoulders. Barcelona finished third in La Liga, seven points behind Atletico, even though they were in an excellent position to win the league with five games remaining.