Israel Adesanya already has one win over Marvin Vettori in his illustrious career. Now, the middleweight champion will try to author a more convincing victory when the two meet up against in the main event of UFC 263 on Saturday in Glendale, Arizona.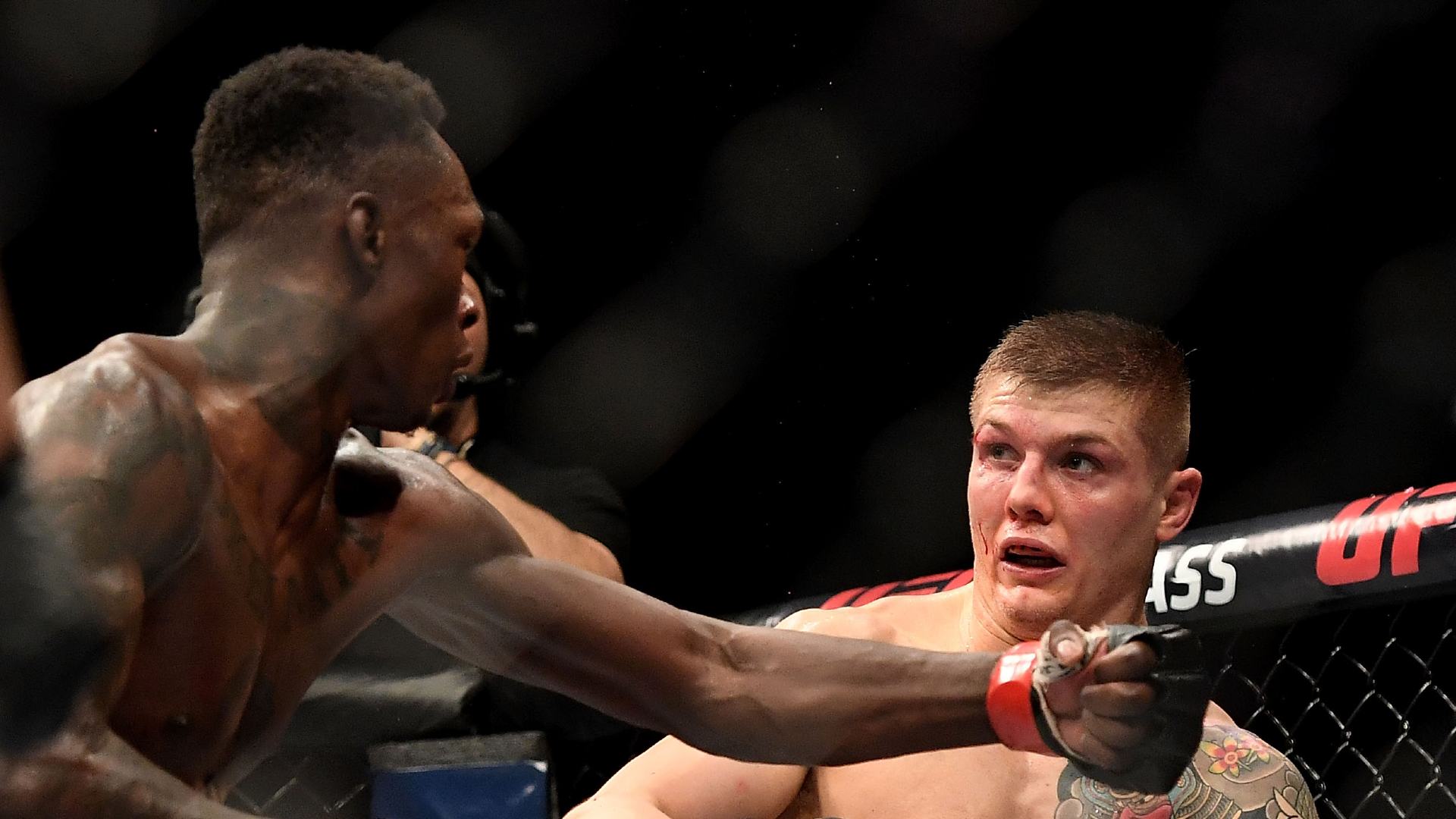 Adesanya beat Vettori by split decision back in 2018 to pick up his second UFC victory.
Adesanya Promises No Judges Needed for Rematch
Most media members scored that fight 29-28 for Adesanya, and two of the three judges agreed. But Chris Lee scored it 29-28 for Vettori instead, leading to a split that has fueled a beef ever since.
"I'll tell you this thing: This weekend you won't need the judges," Adesanya said during the prefight press conference on Thursday. "We got Chris Lee out of there, but this weekend you won't need the judges."
Adesanya (20-1) recently suffered the first loss of his MMA career. That didn't come at middleweight, however. The Last Stylebender attempted to become a two-division champ, moving up to light heavyweight to take on Jan Blachowicz for the 205-pound crown at UFC 259. The bigger Blachowicz dominated the fight in route to an easy decision victory.
That loss showed that Adesanya is probably too small – at least right now – to challenge for titles in higher weight classes. But Vettori (17-4-1) thinks it also provided a blueprint on how to beat the middleweight champion.
"He's good, but he gets hit, and he misses a lot of shots, and he gets taken down. I can do all of that," Vettori said on the 'Real Quick with Mike Swick' podcast. "With Jan, the last time he got taken down, he kind of quit. He was just laying there. Adesanya, when it comes to the middle of the cage, when he's taken down in the middle of the cage and he doesn't have the cage, he's pretty useless on the floor to be honest."
Knockout, Decision Both Paths to Victory for Champion
Oddsmakers aren't convinced that Vettori can take advantage of Adesanya's perceived weakness on the mat. DraftKings Sportsbook rates Adesanya as the -275 pick over Vettori (+215) on Saturday.
Adesanya should dominate the standup game. He possesses a more polished striking game, and significantly more power, giving him a real opportunity to live up to his word and finish the fight without needing to rely on the judges' scorecards. DraftKings still sees a win by decision (+140) as slightly more likely than a KO or TKO (+188) for Adesanya, however.
---
Adesanya vs. Vettori Odds (via DraftKings Sportsbook)
Israel Adesanya: -275
Marvin Vettori: +215
Method of Victory
Adesanya by KO/TKO: +188
Vettori by KO/TKO: +1000
Adesanya by Submission: +2000
Vettori by Submission: +750
Adesanya by Decision: +140
Vettori by Decision: +375
Draw: +5000
---
Regardless of how the fight plays out stylistically, there's no doubt that both fighters are motivated heading into the bout. If that wasn't already clear, the back-and-forth at the press conference proved it.
"What are you going to do, try and sniff my jock?" Adesanya said during one exchange. "You're going to try to sniff my jock for five rounds, but in the second round you're going to hit the floor."
Adesanya also questioned Vettori's resume, but the Italian defended his performances.
"Listen, I showed up every single f—ing time," Vettori said. "Just because they can't make it to a fight with me, that ain't my fault, man. Whoever showed up got beaten by me."