Early indications suggest that Jane Campion is the huge favorite at -750 odds to win Best Director for "The Power of the Dog" at the 2022 Oscars against Steven Spielberg, Kenneth Branagh, Paul Thomas Anderson, and Japan's Ryusuke Hamaguchi.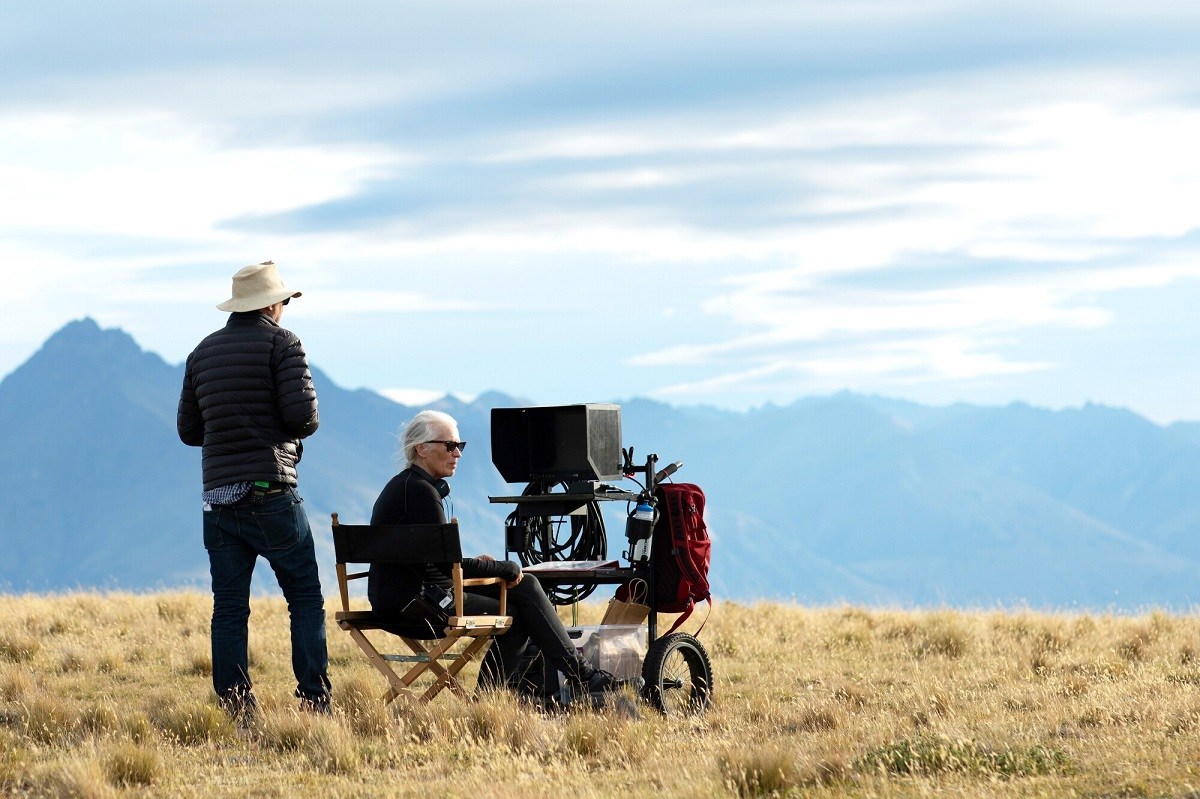 Last year, Chloe Zhao with "Nomadland" became only the second woman to win an Academy Award for Best Director. Kathryn Bigelow became the first woman to win Best Director at the Oscars with "The Hurt Locker" in 2010.
2022 OSCARS – BEST DIRECTOR ODDS
Jane Campion (The Power of the Dog) -750
Steve Spielberg (West Side Story) +800
Kenneth Branagh (Belfast) +900
Ryusuke Hamaguchi (Drive My Car) +1200
Paul Thomas Anderson (Licorice Pizza) +1600
---
Campion has the inside track to become the third woman in the history of the Academy Awards to win Best Director, in a job that was dominated by men since the inception of Hollywood.
Jane Campion -750
Campion puts her unique stamp on the western trope with "The Power of the Dog", which earned 12 nominations and the most nods at the 2022 Oscars. The three stars — Benedict Cumberbatch, Kirsten Dunst, and Jesse Plemons — also earned acting nominations.
At this point, if Campion does not win Best Director, then it will be a huge upset at the Oscars. Oddsmakers installed Campion as the consensus favorite at -750 odds, and Spielberg is the closest competitor at +800 odds. That's quite a huge gap between the top two directors on the betting board.
Campion earned her first nomination for Best Director with "The Piano" in 1994. She won an Oscar for Best Original Screenplay, but missed out on becoming the first woman to win in the Best Director category. It only took 28 years before she got her second chance. She also earned a nomination for Best Adapted Screenplay. "Power of the Dog" is based on a novel by Thomas Savage.
Steven Spielberg +800
Spielberg is one of Hollywood's greatest living directors with seven Best Director nominations including two wins with "Schindler's List" (1993) and "Saving Private Ryan" (1998). In his latest film, Spielberg takes a crack at a musical.
"West Side Story" originally began as a Broadway musical in 1957 before becoming a film in 1961. Over 60 years later, Spielberg rebooted the popular musical with a Latinx cast playing all the Puerto Rican characters. Don't worry, almost all the original songs appear in the new version, but the song list was shuffled a bit with the addition of another song which the Sharks sing in a fight with the Jets.
Spielberg is +800 odds at this year's Oscars to win his third golden statue for Best Director.
Kenneth Branagh +900
Branagh initially made a name for himself as a Shakespearian actor in the late 1980s. He was nominated for Best Actor and Best Director with "Henry V" in 1989, but did not win either time. He's been nominated for an Oscar in six different categories, but never won the golden statue.
"Belfast" earned him three nods this year including Best Picture, Best Director, and Best Original Screenplay. "Belfast" is his own personal story about a young boy growing up in Northern Ireland in the late 1960s during the onset of the "Troubles" when Protestants and Catholics clashed. Branagh dedicated "Belfast" to all the people who left Northern Ireland to seek a better life — much like his family who moved to England — and dedicated it to those who stayed behind — like his grandmother.
"Belfast" is filmed mostly in black and white and the cinematography gives it a gritty yet nostalgic vibe. It was important for Branagh to shot the film in his old neighborhood where he grew up.
Branagh is +900 odds to Best Director at the Oscars, but he's really a long shot in this category and has a better chance of taking home his first Oscar in the screenwriting category.
Ryusuke Hamaguchi +1200
Every cinephile and movie nerd I spoke to raved about "Drive My Car", which is directed by Ryusuke Hamaguchi and based on a short story from Haruki Murakami. "Drive My Car" was also nominated for Best Picture, but it's a long shot at +2500 odds. Hamaguchi is also a long shot to win Best Director at +1200 odds, but he's the favorite to win Best International Feature Film at the 2022 Oscars.
"Drive My Car" clocks in at three hours, but it moves fast telling the story about a grieving actor who begrudgingly accepts a young woman as his chauffer to drive him to/from rehearsals for a rendition of Chekov's play "Uncle Vanya".
Paul Thomas Anderson +1600
No one loves the Valley more than Paul Thomas Anderson and his latest film is almost a love note to the Valley itself. Several of Anderson's previous films are situated in the Valley including "Magnolia", "Boogie Nights", and "Punch Drunk Love" so it wasn't a surprise that his latest work "Licorice Pizza" is situated in the Valley in the 1970s.
Anderson cast two first-time actors in the principal roles. Philip Seymour Hoffman and Anderson had a close friendship and working relationship before Hoffman died in 2013. Anderson cast his son, Cooper, in "Licorice Pizza" and there are several moments when you catch a glimpse at Cooper and think about the uncanny resemblance to his late father. Alana Haim is a musician by trade, but she gives a standout performance in "Licorice Pizza", which is astounding considering its her acting debut.
Like most of Anderson's films, "Licorice Pizza" has a kick-ass soundtrack and filled with deep cuts from the 1970s.
Check out more of OG's coverage and betting odds from the 2022 Oscars.