The social unrest throughout the country in the wake of the George Floyd death in Minnesota has captured the presidential betting markets, with presumptive Democratic Party nominee Joe Biden finally pulling ahead of President Donald Trump.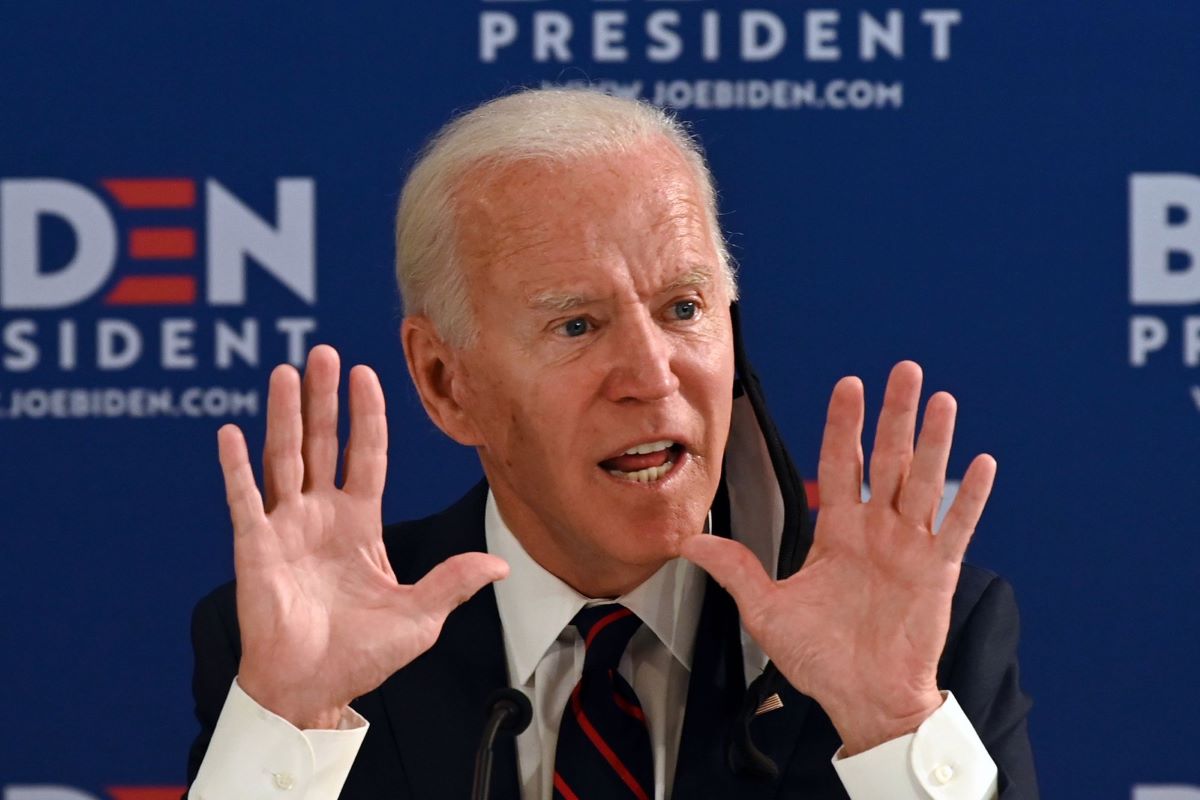 Biden surged ahead at 18 of the 19 overseas bookmakers writing odds on the 2020 US Presidential election. He stayed the same (4/5) on Bet365, while the others made the former Vice President anywhere from 4/5 to 41/50 to capture the White House.
Betfair makes Biden a -137 favorite with a 52.6% implied probability. It made Trump a +125 underdog with a 40.5% implied probability to keep the White House. Implied probability reflects the conversion of those betting odds into a percentage likelihood of something taking place.
Trump, meanwhile, enjoyed a -135 edge on Bovada and BetOnline as recently as late April. Now, however, he sits as anywhere from a 5/4 to a 23/20 underdog. Again, 18 of the 19 overseas books lengthened Trump's odds, with Bet365 holding steady at 23/20.
Protests, COVID-19, Economy Taking a Toll
The reason for Biden's shortening odds in the 2020 presidential election doesn't take a pollster to unearth, but the bookmakers are finally on the same side as the polls. One look at the protests in small towns and big cities throughout the country, and Trump's belligerent reaction to them, tells the books all they need to know.
The civil unrest in the wake of Floyd's death at the knee of Minneapolis police officer Derek Chauvin, combined with the Trump Administration's uneven handling of the COVID-19 pandemic, flipped the numbers.
Donald Trump is not responsible for COVID-19, but he does bear full responsibility for his slow, uncoordinated, bungled response. https://t.co/IUdWpqZncn

— Joe Biden (@JoeBiden) June 15, 2020
RealClearPolitics shows Biden leading in most reputable national polls, but even through the depths of the pandemic – and the record jobless claims that brought about Great Depression-level unemployment – the bookmakers gave Trump an implied edge. On April 13, the President held a 50-42 implied probability edge, according to Betfair. Even after Biden's March 4 Super Tuesday romp, Trump held a nearly 14-point edge (53.9%-40%).
Sleepy Joe Biden refuses to leave his basement "sanctuary" and tell his Radical Left BOSSES that they are heading in the wrong direction. Tell them to get out of Seattle now. Liberal Governor @JayInslee is looking "the fool". LAW & ORDER!

— Donald J. Trump (@realDonaldTrump) June 11, 2020
Of course, that was a week before the coronavirus shut down the nation and slammed a once-robust economy into a wall. Now, ongoing civil unrest, burgeoning unemployment, and Trump's perceived inability to handle any of the problems blowing up around him is sifting down to state-level polls.
State Polls Hint at Darker Story for Trump
Harry Enten, a noted pollster now working for CNN, conducted a poll where he looked at surveys gathered after the protests following Floyd's death began. He employed 11 questions addressing either the presidential race or a particular Senate race in that state.
He found that Biden is running ahead of Hillary Clinton's margin from 2016 by 10 points. When a similar poll was taken a month ago, Biden was running between five and six points ahead in state polling. That 10-point margin is consistent with national polls that put Biden 10 points ahead of Trump.
Enten's survey incorporates battleground states, such as Arizona and Wisconsin, the state that put Trump over the top four years ago. You can find odds on which state takes that role, where – not surprisingly – Florida is your current favorite at 3/1 at Smarkets. Wisconsin is 28/5 to repeat its king-maker role in 2020. Pennsylvania is 34/5 and Arizona 36/5.
Trump Must Repeat 2016 Electoral College Blueprint
This is further bad news for the President, who won the White House four years ago by effectively drawing to an Electoral College inside straight. He captured every key battleground state from Michigan to Florida, including Wisconsin, Pennsylvania, and Arizona.
Biden leads by 12 points in the most recent Michigan poll. Meanwhile, in the widely-watched Arizona Senate race, Democratic candidate Mark Kelly doubled his six-point May lead against Republican Sen. Martha McSally. A June Fox News poll gives Kelly a 13-point lead over McSally, who was appointed to fill out the term of the late John McCain.
Even more ominous for Trump are the five "must-have" states of Iowa, Ohio, Pennsylvania, North Carolina, and Florida, where he either leads by less than 1% or trails by as many as 2.5 points. Trump won all five in 2016.
While all of those results are within the polls' margin of error – meaning they are a statistical dead-heat – they leave the President with no margin for error of his own. Especially when you look at those states and realize Trump's eroding support cuts across geography and demographics.
Polls, Odds Finally Line Up
In other words, oddsmakers' numbers are finally synching up with the pollsters' numbers that illustrate the Electoral College may not save Trump this time. BetOnline now has Trump as a +135 favorite to lose both the Electoral College and the popular vote.
Enten wrote that Biden's lead puts him safely outside any polling gaffes like the ones we saw affect states and confound pollsters in 2016. When you look at the number of polls taken, it's clear some could be outliers. It's also clear that not all of them are, which the Floyd protests underscore.