Professional women's basketball is set to gain added exposure in 2019, as the CBS Sports Network will broadcast 40 WNBA games this season as part of a new partnership with the league.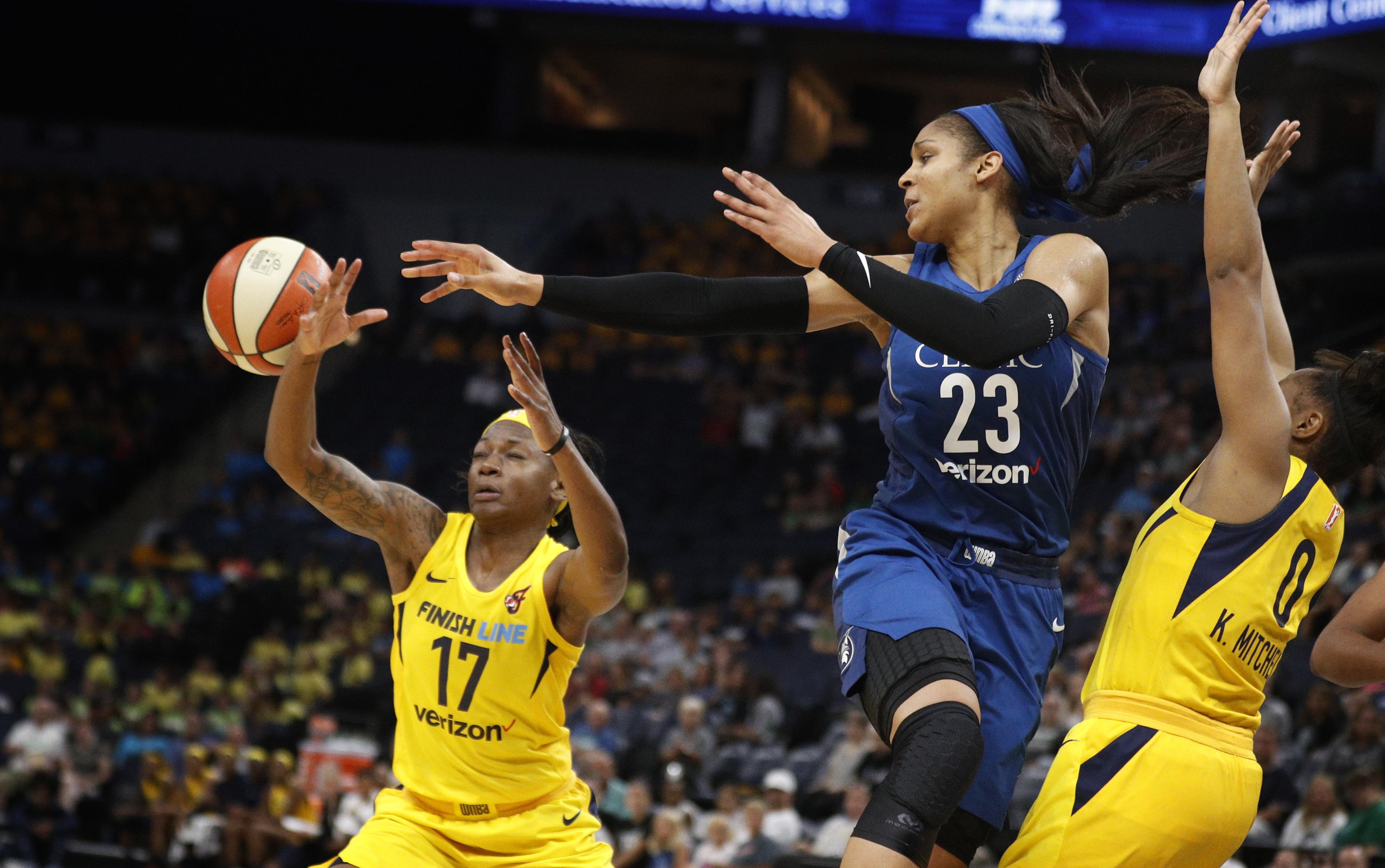 The WNBA already had an agreement with ABC and ESPN to show a limited number of regular season games, with many contests also appearing on NBA TV.
Deal Gives More National Exposure to WNBA
Teams also regularly broadcast their games on local broadcast or cable networks. But the new deal, which begins with a May 25 game between the Minnestoa Lynx and the Chicago Sky, will provide more national exposure for the 12-team league.
"Through our partnership with CBS Sports Network, the WNBA is joining an elite lineup of premium sports programming," NBA commissioner Adam Silver said in a statement. "We thank CBS Sports for making such a meaningful commitment to women's basketball and for providing another platform to showcase the world-class athletes of the WNBA.
The broadcast deal includes six games that feature the defending champion Seattle Storm, including a rematch of last year's finals on June 14 when the Storm take on the Washington Mystics.
"This partnership is one of the biggest and most impactful women's sports programming arrangements ever at CBS Sports, offering national exposure of 40 games per year," CBS Sports Chairman Sean McManus said in a statement. "We look forward to working with the WNBA for many years to come."
League Confident It Can Keep Partners Happy
The range of partnerships could lead to questions over which games appear on what networks, especially if it becomes clear that certain teams and star players are driving ratings – which were up significantly for WNBA broadcasts in 2018 – for these networks. But officials say finding programming for everyone won't be an issue.
"Suffice it to say we have enough games we think we'll put together a robust schedule for everyone," NBA Entertainment senior vice president David Denenberg told ESPN. "We'll announce the CBS schedule, ESPN schedule. I think we're going to well serve all our partners."
Now entering its 23rd season, the WNBA has become the highest-profile women's basketball league in the world. However, that has not made it the most lucrative for players, a situation that was again thrown into the spotlight due to the injury suffered earlier this month by reigning league MVP Breanna Stewart while playing for another team in Russia. Many WNBA stars play additional basketball during the offseason for teams in leagues in Turkey, Russia, China or other locations, where contracts are larger even if there is not as much exposure.
The Storm opened as the favorites to win the 2019 WNBA Championship after posting a league-best 26-8 record last year prior to winning the title. However, bookmakers have shifted their odds significantly following the injury to Stewart, with the Las Vegas SuperBook moving Seattle from a 9/5 favorite to a 15/1 longshot after the news broke.