The WNBA confirmed on Tuesday that the Atlanta Dream will soon have a new owner. The pending sale, first reported by the Atlanta Journal-Constitution, will likely displace Kelly Loeffler, providing leadership more in step with the league and its players.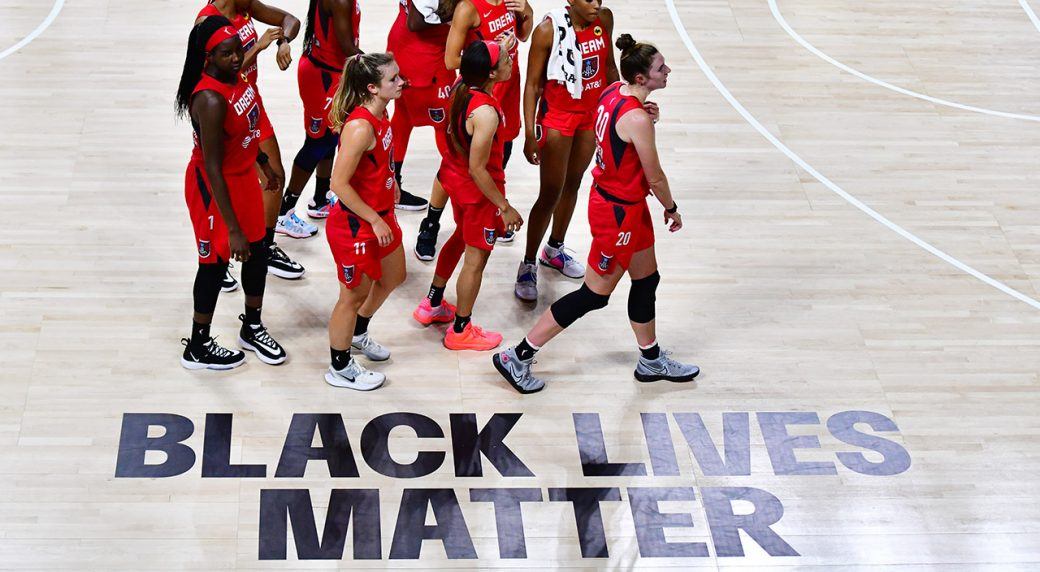 Loeffler wedged herself between a rock and a hard place. On one side, she was courting the conservative vote in her senate race in Georgia. On the other side, she wanted to maintain her minority stake in the Atlanta Dream — a WNBA team united behind the Black Lives Matter movement. It appears she's lost on both fronts.
LeBron James Flirting with the WNBA
According to ESPN, up to five bidders have stepped forward to buy the Dream. Their sources say the new Atlanta Dream owner will have a majority stake in the team. The team's current majority owners, John and Mary Brock, are helping to facilitate the sale. It is unknown, however, if the Brocks are divesting some or all of their stake.
The WNBA offered no details.
"As it relates to the Atlanta Dream, we understand a sale of the franchise is close to being finalized," a WNBA spokesperson told the Journal Constitution. "Once the sale negotiation is concluded, additional information will be provided."
While some bidders may remain a mystery, one potential bidder tweeted his interest.
Think I'm gone put together an ownership group for the The Dream. Whose in? #BlackVotesMatter✊🏾 pic.twitter.com/9wclgdED2w

— LeBron James (@KingJames) January 6, 2021
Loeffler's Wubble Trouble
There may have been a year when an outspoken conservative owner and the WNBA could coexist, but it wasn't 2020.
Last year, nearly every sport struggled to find a balance between participation and safety amid an unprecedented global pandemic. Meanwhile, leagues took a united stand against police brutality and racially motivated violence in the wake of George Floyd's death. This was especially important to the WNBA, where more than 80% of the players are persons of color.
Yet, Loeffler chose the summer of 2020 to push the WNBA's buttons. With her team confined in the WNBA's Florida bubble — or "wubble" — Loeffler sent a tone-deaf missive to WNBA Commissioner Cathy Engelbert.
"I adamantly oppose the Black Lives Matter political movement," Loeffler wrote to Engelbert. "I believe it is totally misaligned with the values and goals of the WNBA and the Atlanta Dream…."
The team called for Loeffler to sell her stake. At the time, Loeffler refused, stating she would "continue to remain part of the team." But that was 2020.
In 2021, the Atlanta Dream will, indeed, have a new owner.