The Grade 3 Withers Stakes, Saturday's New York stop on the Kentucky Derby trail, is one of those races that warrants the one-eye attention from Derby watchers curious to see if someone – anyone – can pick up the historical baton hanging out there.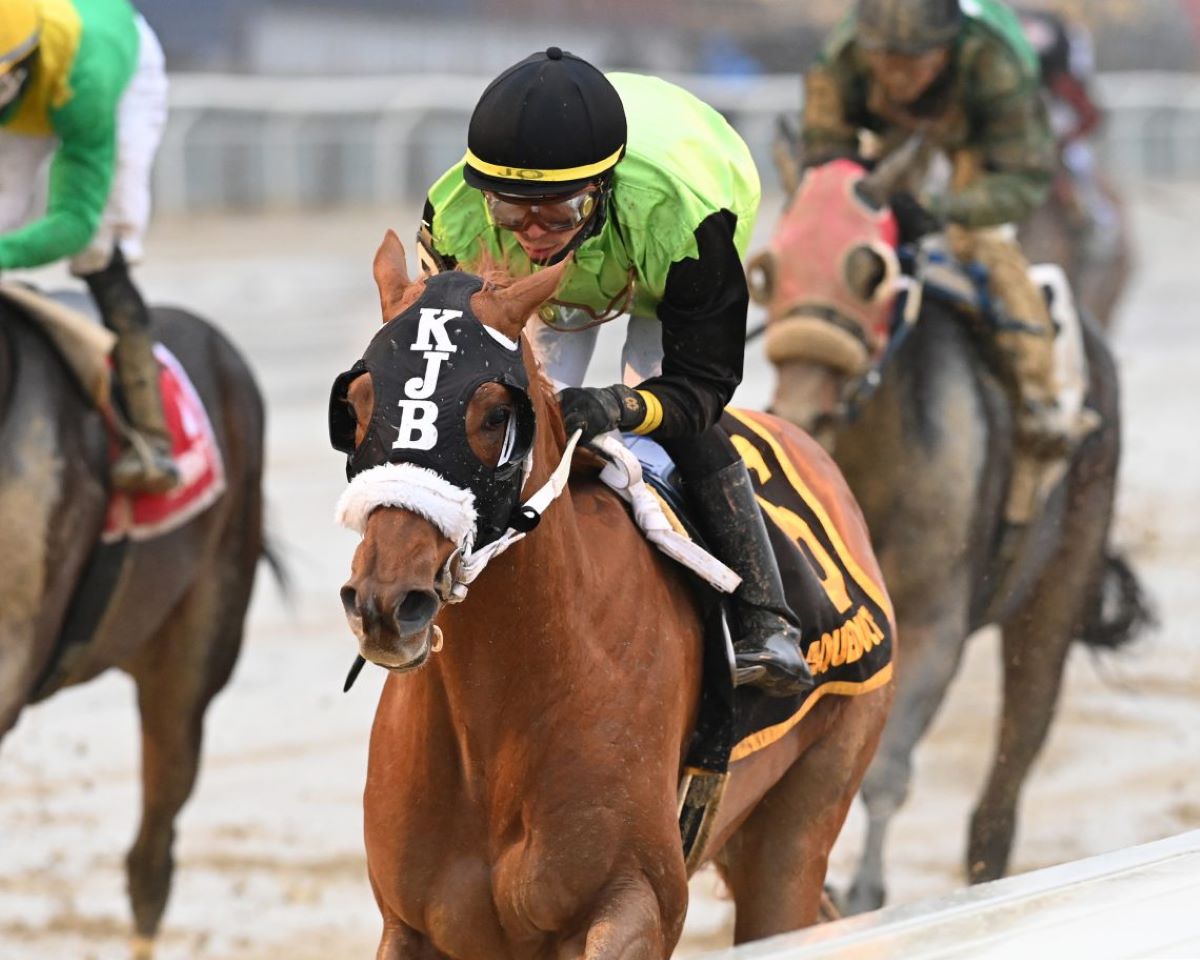 The 148-year-old race predates the Kentucky Derby by a year. It claims a winner's roll featuring the likes of Man o' War (the 1920 winner), Native Dancer (1953) and Dr. Fager (1967). Three Triple Crown winners: Sir Barton (1919), Omaha (1935) and Count Fleet (1943) came out of this race.
With few exceptions – 2006 Preakness champion Bernardini being the most prominent — the horses coming out of this race in the 21st century remind nobody of that Hall of Fame lineup. The Withers migrated to five tracks in his 148-year history, setting up shop at Aqueduct in 2012 after the New York Racing Association moved the race from May to February.
Bernardini was the last Withers winner to capture a Triple Crown race. The last Withers alum to win a Classic was Belmont Stakes champion Sir Winston three years ago. He finished fourth in the 2019 Withers. The last Withers Derby winner was Count Fleet – 79 years ago.
Five of the last seven Withers winners passed the Derby
Last year's winner, Risk Taking, didn't run the Derby. The 2020 winner, Max Player, finished fifth. The 2019 winner, Tax, wound up 14th in that year's Derby. Avery Island, the 2018 winner, didn't run the Derby. Neither did 2017 winner El Areeb, 2016 winner Sunny Ridge or 2015 winner Far From Over.
Diminishing historical pedigree aside, the 11 sophomores in this year's Withers chase the 10-4-2-1 Derby qualifying points and a graded-stakes win on the resume. That list starts with 9/2 third favorite Courvoisier. The son of Tapit out of Champion 2-Year-Old Filly Take Charge Brandi comes in off a 1 ¼-length victory on a sloppy track in the one-turn Jerome on New Year's Day. Before that, Courvoisier drank up a maiden victory at 14/1 Dec. 2 at Aqueduct. He's trying to be the first Jerome-Withers double winner since Housebuster in 1990.
If that happens, it will happen with the unheralded Ruben Silvera in the irons. He replaces two-time Eclipse Award-winning jockey Jose Ortiz, who opted for Chad Brown's 3/1 favorite Early Voting. There's a message there that goes beyond Early Voting's maiden-breaking debut over a one-turn mile Dec. 18.
Brown going for a rare Aqueduct double
"It really seems like he's progressed well off his first race," Brown's assistant, Dan Stupp, said. "His works have been excellent and I'm excited to see him run back. He's bred to run all day and we thought the longer the better, since we've had him. He's coming off just a maiden win, so it's a big ask first time against winners off one race, but he's given us every indication that he'll show up with a good effort."
The $200,000 Keeneland September Yearling Sale purchase and Gun Runner progeny would give Brown his second consecutive Withers. That feat hasn't happened since Allan Jerkens pulled it off with Spite the Devil (2003) and Medallist (2004).
Expect to see Early Voting, Constitutionlawyer (7/2) and Courvoisier battle for the early lead. Should a speed duel happen, that opens things up for a closer like Gilded Age (10/1). It took the son of Medaglia d'Oro four tries to find the winner's circle, which he did by 2 ¾ lengths over two turns Nov. 19 at Churchill Downs.
Grade 3 Withers Stakes/Aqueduct
Morning Line (Jockey/Trainer)
Constitutionlawyer, 7/2 (Jose Lezcano/Raymond Handel)
Grantham, 10/1 (Victor Carrasco/Mike Maker)
Smarten Up, 10/1 (Anthony Salgado/Alfredo Velazquez)
Gilded Age, 10/1 (Kendrick Carmouche/Bill Mott)
Courvoisier, 9/2 (Ruben Silvera/Kelly Breen)
Unbridled Bomber, 12/1 (Jorge Vargas Jr./James Ryerson)
Noneedtoworry, 30/1 (Silvestre Gonzalez/Herald Whylie)
Un Ojo, 20/1 (Trevor McCarthy/Anthony Dutrow)
Early Voting, 3/1 (Jose Ortiz/Chad Brown)
Mr. Jefferson, 20/1 (Eric Cancel/Michael Trombetta)
Cooke Creek, 6/1 (Manny Franco/Jeremiah O'Dwyer)
The reason it took Gilded Age four tries to break his maiden came largely because who he was running against. The race before that, he finished fifth in a Keeneland maiden special weight won by Giant Game, with Lecomte Stakes winner Call Me Midnight finishing second. One race earlier, Gilded Age finished eighth at Churchill Downs to Rattle N Roll, who won the Grade 1 Breeders' Futurity. And in his first race, Gilded Age finished sixth at Saratoga to Iroquois winner Major General.