Virginia isn't far away from passing a bill that would legalize sports betting in the state, but Gov. Ralph Northam has a few suggestions for how to improve the legislation first.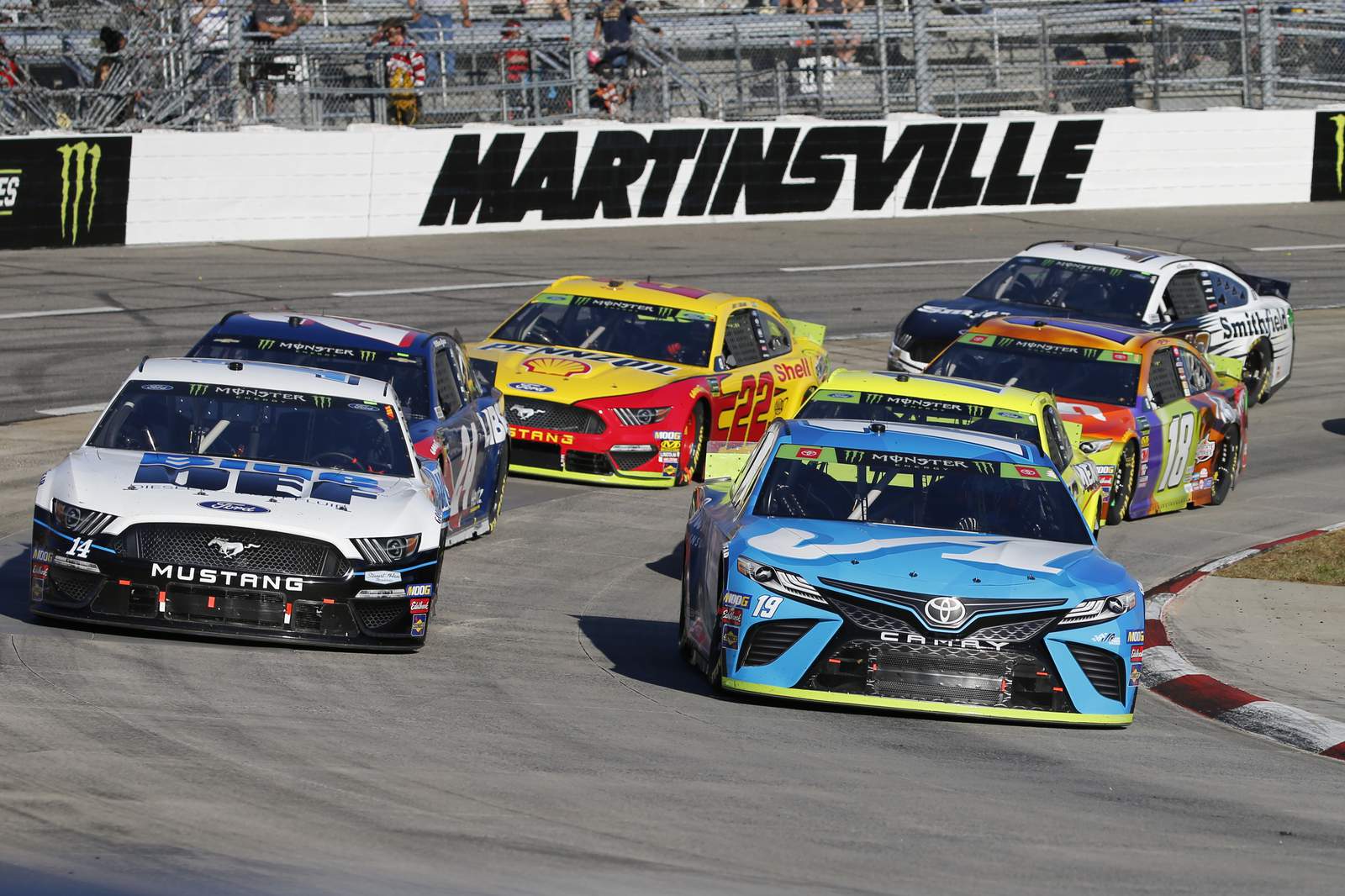 Lawmakers in Virginia sent a sports betting bill to Northam's desk earlier this month, but the governor chose to ask for modifications rather than sign the law.
Northam: Extend Virginia Sports Betting to NASCAR Tracks
Overall, however, Northam's suggestions are minor in scope. The bill currently allows major sports franchises, including teams in the NFL, MLB, NBA, NHL, and MLS to apply for sports-betting licenses. Northam wants to include NASCAR tracks as well, which would allow for both Richmond Raceway and Martinsville Speedway to apply for in-person and online licenses.
Northam's version of the bill would also allow the state to charge $50,000 for every individual who requires a background check during a company's licensing approval, with the ability to up the price if required.
Early indications are that these changes shouldn't bother legislators. The bill includes both retail and online sports betting, with casinos in the state also able to apply for these licenses provided lawmakers pass a separate bill authorizing casino gaming.
Emails Reveal Confusion Over West Virginia Election Betting
Neighboring West Virginia recently made headlines when its state lottery approved presidential election betting before quickly pulling the plug just hours later, as gambling on elections is illegal under state law.
Emails obtained by The Intelligencer though a Freedom of Information Act request show that West Virginia Lottery deputy director of security David Bradley sent several emails back and forth with sportsbook employees on April 7 to reach a compromise that would allow for presidential betting.
"We have been discussing allowing wagers for political market, maybe only restricting to federal nationwide markets, no state or local elections," Bradley wrote to Jake List, senior manager for sportsbook operations at DraftKings, last Tuesday afternoon.
FanDuel director of risk and trading John Sheeran shared a similar exchange with Bradley.
"Our current expertise would likely only stretch as far as the presidential election, but would be willing to invest resources in it as a proof of concept," Sheeran wrote.
Bradley later sent emails to DraftKings, FanDuel, and BetMGM, approving the requests. But Bradley wrote to DraftKings and BetMGM again after the markets went live.
"Please hold up on this," he wrote. "We are re-considering."
Ultimately, bookmakers took the markets down, with very few bets taken – FanDuel reported two to Bradley, asking if they should simply be voided. Lottery Director John Myers later took responsibility for the situation.
"I thought it would be okay, but after a review, it was clearly a mistake," Myers said in a statement. "We just screwed up."
Connecticut Governor Rejects Online Gambling Request
A coalition of municipal officials in southeastern Connecticut – near the Foxwoods and Mohegan Sun casino resorts – made a request to Gov. Ned Lamont earlier this month, asking him to use his emergency powers to allow the tribal casinos to offer online gambling temporarily while the resorts are closed due to the COVID-19 pandemic.
Gov. Lamont summarily denied that request, however, saying that the expansion of online gambling in Connecticut needed to go through the legislature.
"Authorizing online gaming and enabling consumers to more easily access gambling is a significant policy decision that has not yet been embraced or acted up by our legislature," Lamont wrote in a letter to Mark Nickerson, chairman of the Southeastern Connecticut Council of Governments. "Doing so at a time when so many Connecticut residents are in financial distress would be a particularly significant policy decision to make without legislative approval."