Real Madrid, Barcelona, and Juventus, the three clubs still involved in the Super League project, won't face further legal action from UEFA.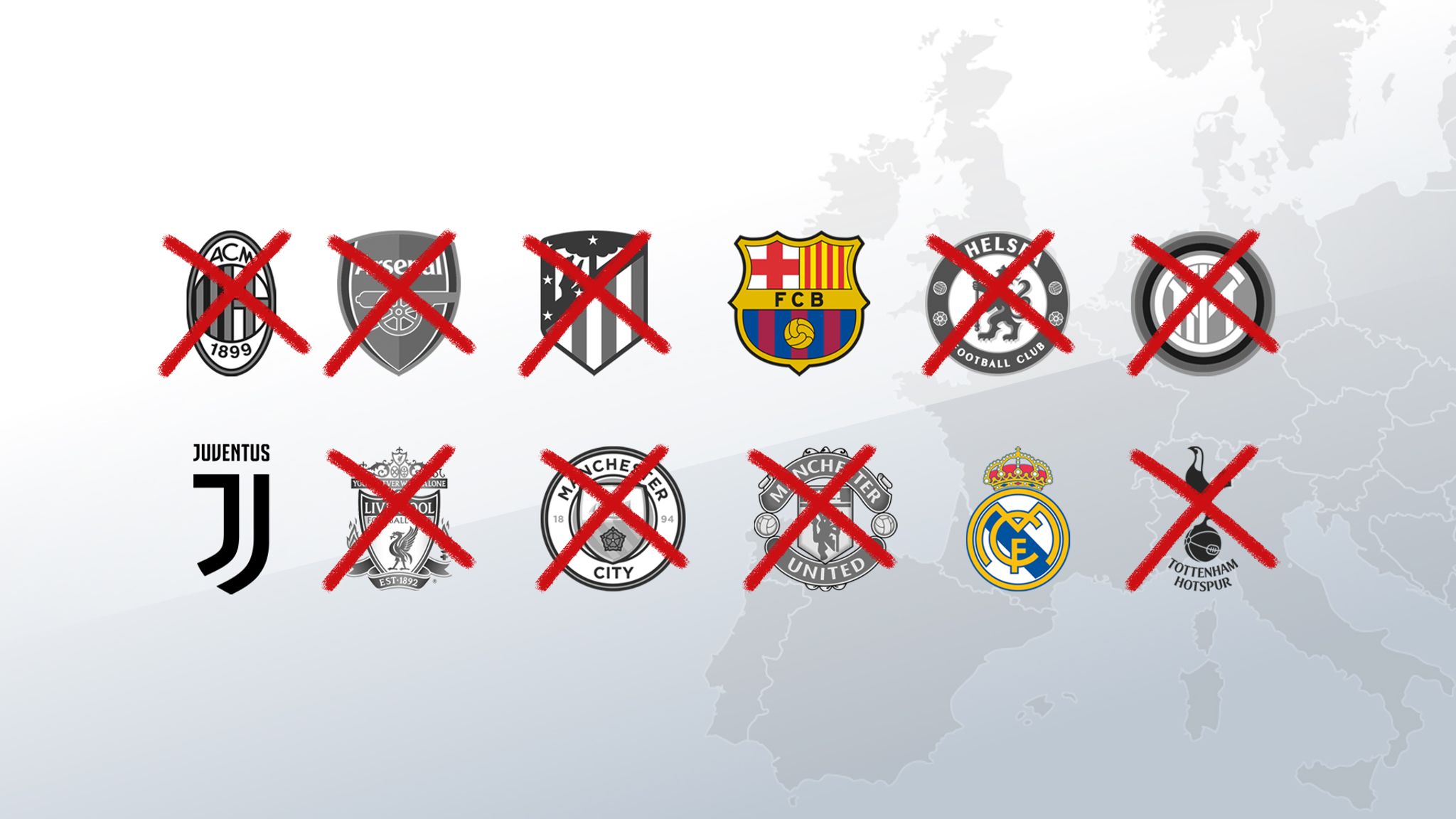 The other nine clubs involved were initially ordered to pay fines after accepting guilt. UEFA abandoned those plans as well, for the time being.
Proceedings directed against Real, Barcelona, and Juventus are now "null and void," UEFA confirmed. The three clubs went to a Spanish court to protect them from a UEFA sanction and managed to obtain an order in their favor. UEFA will contact the other nine clubs involved in the Super League plans to tell them they don't need to pay the fines they previously agreed to for being part of the breakaway project in April.
Arsenal, Chelsea, Liverpool, Manchester City, Manchester United, Tottenham Hotspur, Atletico Madrid, AC Milan, and Inter Milan were all supposed to join Real Madrid, Barcelona, and Juventus in the Super League, an exclusive and closed league founded to replace the current Champions League format.
With huge pressure from their fans and facing bans from the historic domestic leagues and UEFA, "The Nine" backed off. They also released a common statement agreeing to pay fines and apologizing for their actions, which led to supporters protesting in the 10s of thousands.
The initial fine imposed by UEFA involved a combined $17.5 million package paid by the nine clubs, as well as 5% of the UEFA competition's revenue being withheld for one year.
Following the court decision, UEFA said it respects the Spanish judicial process and wants to avoid a continuation of the legal battle. Real Madrid, Barcelona, and Juventus never agreed to quit the Super League, nor did they approve the financial penalty.
European football's governing body says it will continue to do whatever is necessary to prevent the Super League from ever being brought up, and reserves the right to restart legal proceedings if the project is resurrected.