The Super League, a project meant to gather the biggest clubs of Europe in a competition that would replace the Champions League, was suspended just two days after it was officially announced.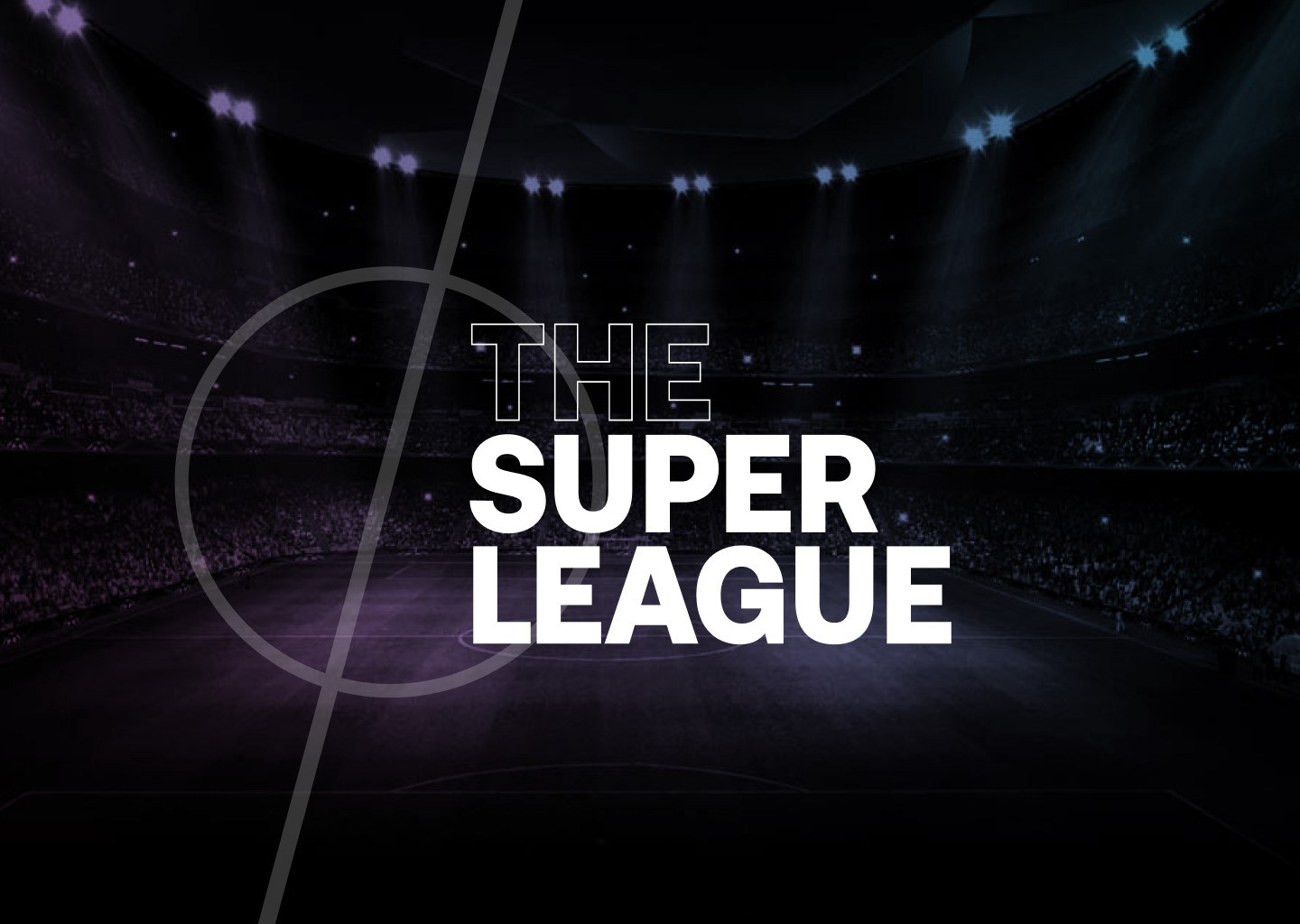 Twelve of the biggest clubs in England (Manchester City, Manchester United, Liverpool, Chelsea, Arsenal, and Tottenham), Spain (Barcelona, Real Madrid, Atletico Madrid), and Italy (Juventus, AC Milan, Inter Milan) founded the Super League, causing anger throughout the entire football community. UEFA, the European Football governing body, announced zero tolerance for the project, which would see the Champions League, the current top football competition in Europe, invalidated. The creation of the Super League was announced by the "Top 12" just a few hours before UEFA announced plans to reshape the Champions League starting 2024.
Fury and heavy criticism. What made the clubs reconsider so fast?
Just like when it was unveiled, the "suspension" of the Super League was formally announced after midnight. In the early hours of Wednesday, exactly two days after going public, the Super League's founding clubs released a statement confirming that they are reshaping their initial plans.
"The European Super League is convinced that the current status quo of European football needs to change," the statement claims.
"We are proposing a new European competition because the existing system does not work … Despite the announced departure of the English clubs, forced to take such decisions due to the pressure put on them, we are convinced our proposal is fully aligned with European law and regulations … Given the current circumstances, we shall reconsider the most appropriate steps to reshape the project," the text added.
A statement from the Super League 🚨

They confirm plans to 'reshape' it. pic.twitter.com/ZjHTnuDAyR

— talkSPORT (@talkSPORT) April 21, 2021
The press release came after hours of major turmoil all around the European football environment. On Monday, a high UEFA official announced that three of the semifinalists in the Champions League will be thrown out of the competition for joining the Super League. It was also reported that the Premier League threatened to show the door to all six English clubs involved in the Super League project.
Officials weren't the only ones to show their displeasure, as fas engaged in large protests before the game between Chelsea and Brighton on Tuesday evening. When a few thousand supporters gathered outside Chelsea's Stamford Bridge stadium in West London, there were rumors the club would drop out of the Super League project. Confirmation came after a couple of hours.
Premier League leaders Manchester City were the first to announce they parted ways with the Super League. One by one, all six English clubs (Manchester City, Manchester United, Liverpool, Arsenal, Chelsea, and Tottenham Hotspur) left the illusory league.
"I am delighted to welcome Manchester City back to the European football family," UEFA president Alexander Ceferin said in a statement immediately after City confirmed their Super League exit. "They have shown great intelligence in listening to many voices – most notably their fans – that have spelled out the vital benefits that the current system has for the whole of European football."
Chelsea's fans remained at Stamford Bridge for hours. They celebrated their club's formal withdrawal from the Super League just like a big win.
🔴 SUPERLEGA 🔴
Il Chelsea lascia? I tifosi esultano così fuori da Stamford Bridge
➖
Dall'Inghilterra arriva la notizia che il Chelsea starebbe preparando i documenti per lasciare la Superlega
➖#SkySport #Chelsea #SuperLega #SuperLeague #PremierLeague #CHEBHA pic.twitter.com/HqqW2gcxrC

— skysport (@SkySport) April 20, 2021
Even English Prime Minister Boris Johnson had his say on the Super League. "How can it be right when you have a situation where you create a kind of cartel that stops clubs competing against each other? We should drop a legislative bomb to stop it – and we should do it now."
Arsenal accepted that they "made a mistake" and apologized for it openly.
"As a result of listening to you and the wider football community over recent days we are withdrawing from the proposed Super League," the club's Twitter account posted at midnight.
As a result of listening to you and the wider football community over recent days we are withdrawing from the proposed Super League.

We made a mistake, and we apologise for it.

— Arsenal (@Arsenal) April 20, 2021
Man United chief announced his departure, Juve boss to leave as well
Ed Woodward, Manchester United's executive vice-chairman, confirmed he will step down at the end of the year. His decision became public right before United also opted out of the Super League.
Woodward joined United in 2005 and became executive vice-chairman in 2012. The United boss was referred to by UEFA boss Ceferin in his press conference on Monday. Ceferin revealed Woodward was "very satisfied with the reform of the Champions League" when the two of them spoke by phone, last Thursday, but "obviously he already signed something else."
Meanwhile, beIN Sports revealed that Juventus chairman Andrea Agnelli also quit his role. Ceferin, who is godfather to Agnelli's daughter, spoke about the Juventus boss with tough words.
"He is probably one of the biggest disappointments or the biggest of all," UEFA's president said. "I don't want to be too personal, but the fact is I have never seen a person that would lie so many times and persistently. It was unbelievable. I spoke with him on Saturday afternoon and he said that these are only rumors, don't worry, nothing is going on, then he said I will call you in one hour and turned off his phone. The next day, we get the announcement. I have seen many things in my life but never this. Obviously, greed is so strong that all human values evaporate. It is always good to learn in life who is who."
Barcelona's president, Joan Laporta, said the club "will not join the Super League until the fans vote for it. It's their club, so it's their decision."
Senior officials at AC Milan, Inter, and Atletico have also confirmed that their clubs are out of the Super League.
Players opposed: How no one ended up wanting Super League
It wasn't just the fans who were outraged by the Super League plan. Big names in football were aligned behind the call to dissolve a plan that would eliminate the essence of the game. "We don't like it and we don't want it to happen. This is our collective position," Liverpool captain Jordan Henderson wrote on social media, while City's Raheem Sterling laughed at the announcement his team had dropped out.
Ok bye 👋🏾

— Raheem Sterling (@sterling7) April 20, 2021
Former England, Barcelona, and Tottenham star Gary Lineker, who's now a prominent TV personality on the BBC and on BT Sport football shows, vowed to "never work on this European Super League."
To be clear: if it actually happens, I will never work on this European Super League.

— Gary Lineker 💙 (@GaryLineker) April 20, 2021
Gary Neville, who played for Man United and England, went even further, asking for club owners supporting the Super League to be ousted from the sport.
"The Glazers have no place in Manchester anymore. They attacked every single football fan in this country with what they did. The people have spoken," Neville said. "We were on the brink of anarchy if this continued."
At this point, only Real Madrid and Juventus haven't made any statements or leaked any information to the media around their positions regarding the ill-fated Super League.