The numbers tell you how competitive Saturday's Grade 2 Oaklawn Handicap is from a wagering standpoint. Because this is a race where just about everyone can win.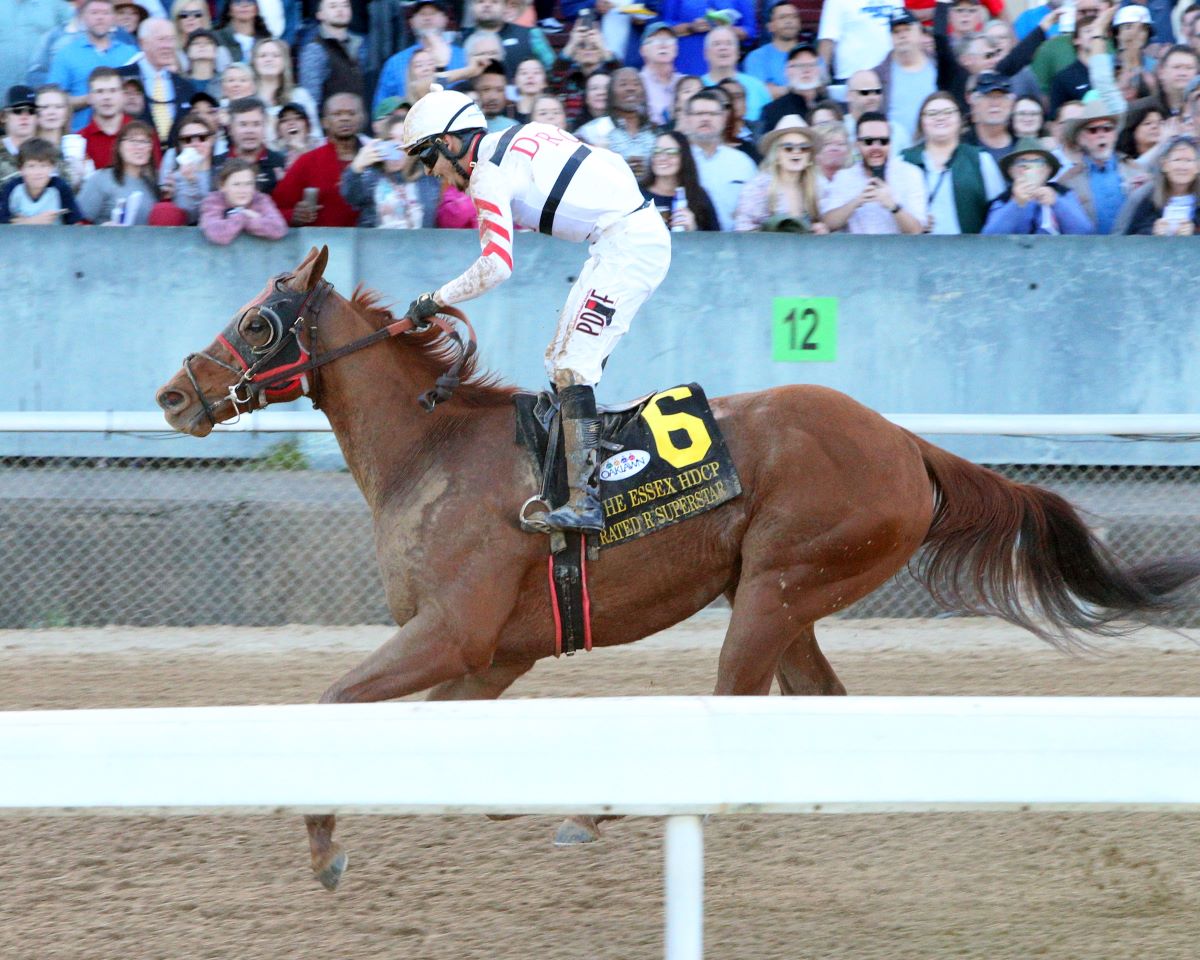 How competitive is the anchor stakes race on Oaklawn Park's 12-race card? Six of the eight older horses in the 1 1/8-mile Oaklawn Handicap are listed at 8/1 or better on the morning line. Five of the eight are graded stakes winners. Three of the eight are millionaires. And two of the eight own Grade 1 titles.
The eight horses in the field combined for 50 victories. Every horse but 9-year-old Rated R Superstar finished in the money in at least 50% of their starts. And the millionaire gelding barely missed that bar. He hit the board 49% of the time (11-10-8 in 59 starts).
Yes, the Oaklawn Handicap is a tricky, anything-goes race for horseplayers. Speed figures are fairly comparable and the morning line numbers figure to fluctuate as money comes in on Oaklawn's 11th race.
Fearless your Oaklawn Handicap favorite
Someone has to be favored. That someone is Todd Pletcher's Fearless, the 9/5 morning line favorite. The multiple graded-stakes winner comes in off a six-length dissection of the Grade 3 Ghostzapper Stakes at Gulfstream Park. He came a half-length away from his first Grade 1 score in this race last year, getting nipped by Silver State.
Fearless shipped into Arkansas from Pletcher's Florida base. But there is plenty of local flavor here, starting with Plainsman (5/2). The 7-year-old, stallion-in-waiting is likely making his final Oaklawn Park start after winning February's Grade 3 Razorback Handicap and finishing second to Rated R Superstar in the Grade 3 Essex five weeks later. One of three millionaires in the field, Plainsman and his more than $1.3 million seek his first Grade 2 title after battling injuries.
"He's a very tough horse. But he's also been a very high-maintenance horse and took a very long time to get him back to graded-stake level," trainer Brad Cox said. "I think people forget this horse won the (Grade 3) Discovery at 3, which is now three-plus years ago. For him to return to graded-stake company last year and this year just tells you how good of a horse he really is."
Thomas Shelby, Rated R Superstar know this track
Plainsman will see a familiar rival in Rated R Superstar (5/1), who owns two stakes victories this year at Oaklawn: that Essex win and the Fifth Season Stakes in January.
The two also see the familiar Thomas Shelby (8/1), who seeks his first stakes victory. The front-running gelding has been in the hunt in four Oaklawn stakes this season. He owns a second in the Tinsel Stakes, a third in the Fifth Season, a second in that Razorback and a fourth in the Essex last out.
"I keep saying he deserves to win one of these," trainer Robertino Diodoro said. "I really do like a mile and an eighth a lot better. I just think it's better for him because they're not going to go quite as quick. … You're always worried the horse is getting tired, but he's training like a frigging monster."
Oaklawn Handicap's two Grade 1 winners illustrate depth
The two Grade 1 winners in the field: Idol and Super Stock, come in with things to prove. Idol (6/1) hasn't run since finishing a poor sixth in the Grade 1 Awesome Again at Santa Anita Park last September. That was his comeback after fighting hind-end issues that limited him to seven lifetime starts, the fewest in the field.
But it bears noting that Idol, who ships in from California, won the 2021 Santa Anita Handicap in ferocious fashion, nipping Express Train at the wire. Trainer Richard Baltas considered three other graded races at Keeneland, Santa Anita and Churchill Downs before opting for the Oaklawn Handicap and its $1 million purse. Expect him to stalk front-runners Thomas Shelby and Plainsman.
"They can go duke it out. We're going to be running late," Baltas said. "He takes a little more time to get going. He's got such a big long stride. He's very smooth and covers a lot of ground."
Grade 2 Oaklawn Handicap/Oaklawn Park
Morning Line (Jockey/Trainer)
Beau Luminarie, 12/1 (Florent Geroux/Rodolphe Brisset)
Thomas Shelby, 8/1 (David Cohen/Robertino Diodoro)
Last Samurai, 8/1 (Jon Court/Dallas Stewart)
Idol, 6/1 (Ramon Vazquez/Richard Baltas)
Rated R Superstar, 5/1 (Ricardo Santana Jr./Federico Villafranco)
Plainsman, 5/2 (Joel Rosario/Brad Cox)
Super Stock, 10/1 (Isaac Castillo/Steve Asmussen)
Fearless, 9/5 (Jose Ortiz/Todd Pletcher)
The winner of last year's Arkansas Derby in a shocker, Super Stock (10/1) is the third millionaire in the field. If you're looking for a horse in form, you're looking elsewhere. Super Stock is 0-for-2022, with an eighth in the Razorback and a fourth in the Grade 2 New Orleans Classic at Fair Grounds on the slate. That Arkansas Derby victory is his only finish better than third in a graded stakes.
Last Samurai (8/1) is the last single-digit horse. He cuts back two furlongs after finishing second by a neck to Lone Rock in the Temperance Hill Stakes earlier this month.