Terence Crawford will look to add another victory to his legacy on Saturday night when he takes on Amir Khan at Madison Square Garden in a welterweight title fight.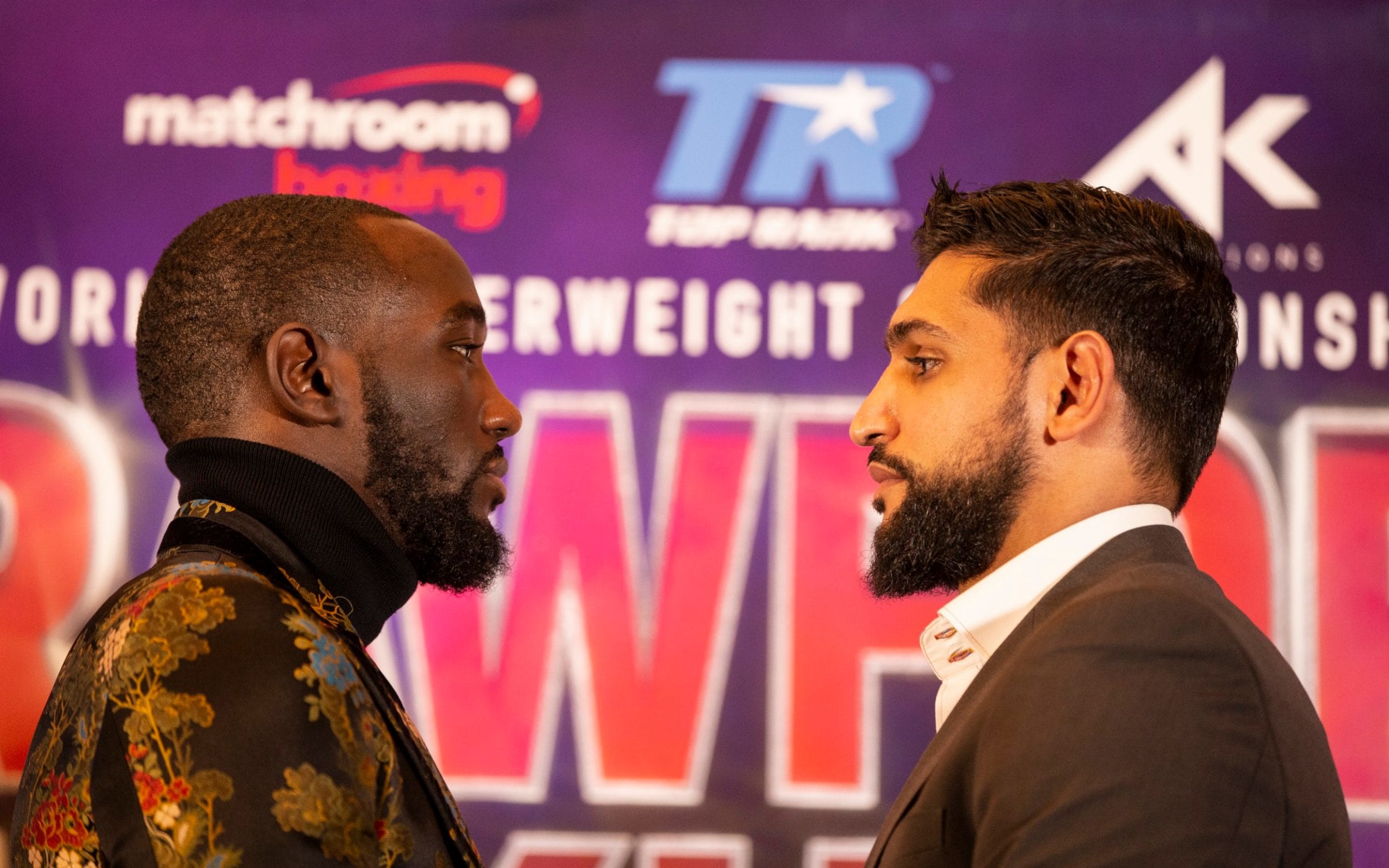 Crawford (34-0, 25 KOs) currently holds the WBO world welterweight title, and is widely considered to be one of the top pound-for-pound boxers in the world, coming in at No. 1 on many such lists.
Crawford: Fights Are About Legacy
The 31-year-old southpaw would like to eventually unify the 147-pound titles, but wasn't able to book a fight with Errol Spence Jr. this time around. Instead, he looked for the biggest name he could find in the division, with Khan (33-4, 20 KOs) fitting the bill perfectly.
"I believe that all fights that I fight from here on out are for my legacy," Crawford said at a prefight press conference. "Amir Khan is a great fighter. I can't take nothing away from him. He's done a lot in the sport of boxing. He has a big name. He's undefeated at the welterweight division. So, why not take another step up?"
This wasn't the first fight many had in mind for Khan, either. Many through that he should fight fellow Englishman Kell Brook, a bout that would have been a major event in the UK. But ultimately, the opportunity to do battle with one of the world's best boxers was too alluring for Khan to pass up.
"This ranks probably at the top for me, fighting a world champion," Khan said a press conference on Wednesday. "That is a great motivation for me to know I am fighting the best out there, once again, and it makes me train harder and work harder."
Weak Chin, Mistakes Could Doom Khan
Khan has always been known for his tremendous hand speed, something that almost everyone agrees could cause Crawford some problems – at least for a while. But it's not easy to see how he'll be able to pose a serious threat to the champion, who not only possesses a well-rounded game, but can switch comfortably from his natural southpaw stance to an orthodox setup if he feels the need to give opponents a different look.
That has led many analysts to believe that Khan – who has shown a weak chin at times during his career – will likely run into trouble sooner rather than later against Crawford.
"He's always made mistakes," former world champion Timothy Bradley told Yahoo Sports. "That's the reason why he gets caught, and gets hurt. He throws too many damn combinations, and still hasn't gotten out of that amateur way: combination, combination, combination, and he gets caught between those shots."
Sportsbooks are largely in agreement that Crawford deserves to be an overwhelming favorite heading into Saturday's fight. While the odds aren't as overwhelming when another top pound-for-pound fighter, Vasiliy Lomachenko, cruised to a victory over Anthony Crolla last weekend, FanDuel Sportsbook has Crawford as a demonstrative choice to win, listing him at -2100.
Still, Khan (+750) is convinced that he might just shock the world.
"When you're fighting someone who is one of the best fighters in the world, you have to step your game up," Khan told Yahoo Sports. "I'm one of those fighters. I do step myself up."