In this chalk-heavy side of the Sweet 16 bracket, two #2 seeds face two #3 seeds on Friday evening with a Big Ten vs. SEC showdown featuring #2 Michigan State and #3 LSU.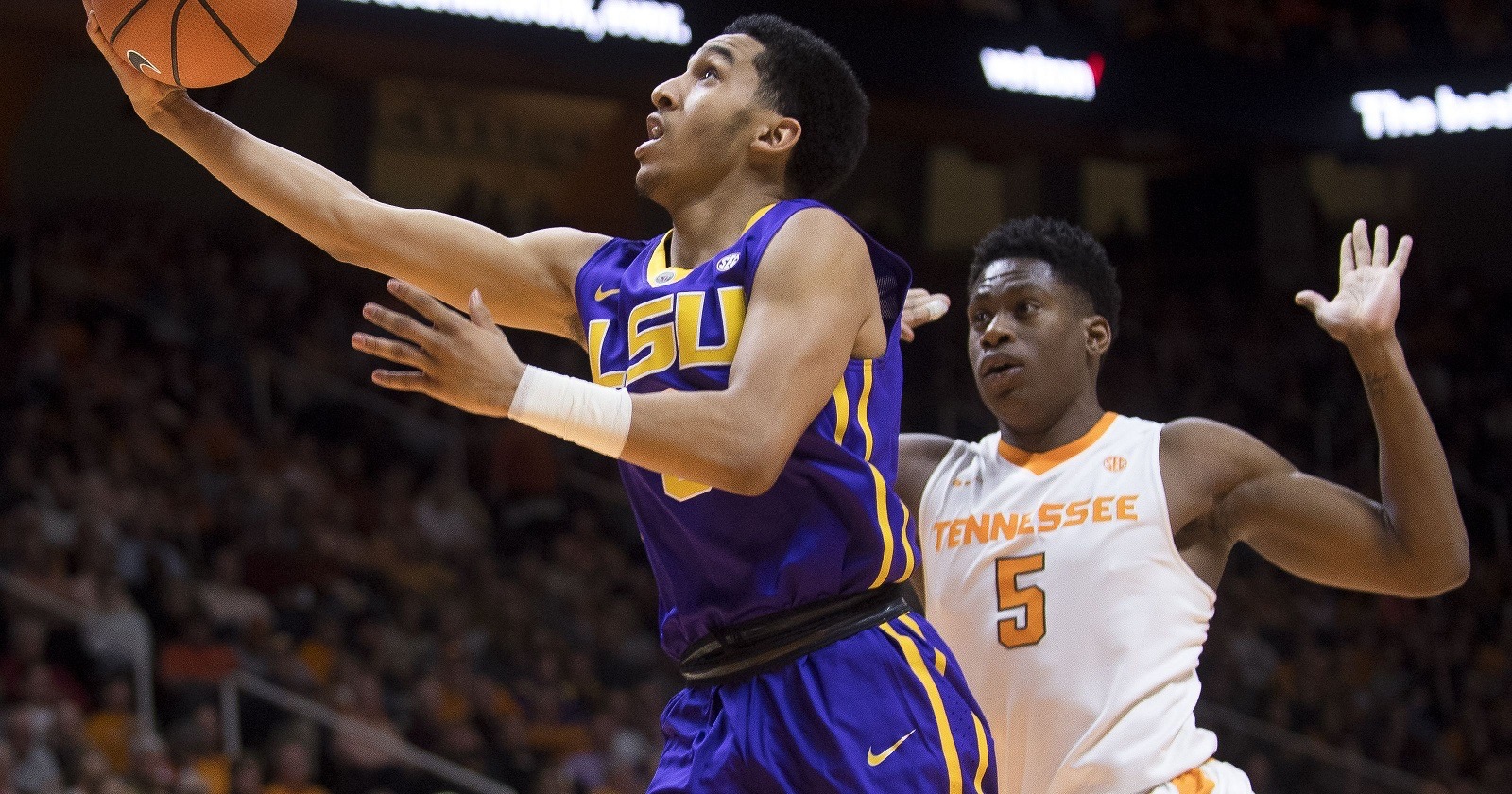 LSU embarked on their deepest run in March Madness since they went to the Final Four in 2006. The Tigers have only been to the Elite 8 six times. LSU is still seeking their first-ever NCAA championship. Tom Izzo's Michigan State Spartans, one of the premier teams from the Big Ten, will meet #3 LSU. The Tigers are on a special mission after the tragic shooting of Wayde Sims shortly before the season began. Plus, LSU rallied together to survive the circus-like atmosphere over the recent recruiting scandal involving suspended head coach Will Wade.
On the other side of the bracket in the Midwest regional, Kentucky is without their top scorer after PJ Washington injured his foot. The #2 Wildcats hoping some of his young recruits can keep their championship aspirations alive. Coach John Calipari's squad is up against a tough #3 Houston Cougars team looking to prove that mid-majors are just as good as SEC schools.
Houston is appearing in the Sweet 16 for the first time since 1984 and the Phi Slamma Jamms days. That was the last time Hakeem "The Dream" Olajuwan played for the Houston Cougars. In 1983 and 1984, the Cougars lost in the championship game in consecutive years.
Big Ten vs. The SEC
The SEC did not receive any #1 seeds this year, while the ACC locked up three. On the flip side, the SEC managed to secure a pair of #2 seeds along with the Big 10. Michigan and Michigan State, both #2 seeds, advanced to the Sweet 16.
The SEC and the Big Ten square off in the Sweet 16 East Regional with LSU and Michigan State in one of the best match ups in the entire tournament.
#2 Michigan State vs. #3 LSU
Tip-Off: 7:09pm ET
Location: Washington, DC
Point Spread: MSU -6.5
Over/Under: 148.5
LSU will find a way to beat you. LSU generates nearly 91 points of offense per game with four scorers in double-digits. Sophomore Tremont Waters leads the way with 15 points, 5.9 assists, and 3 steals per game. Junior guard Skylar Mays and freshman big man Naz Reid played extremely well in LSU's victories over Yale and Maryland.
If you don't know, Baton Rogue boasts two of the best point guards in the country with Waters and his backup Javonte Smart (11.4 ppg, 3.4 rebounds, 2.4 assists).
LSU is dedicating this season to Wayde Sims. The forward was about to enter his junior season with the Tigers, was fatally shot during an off-campus fight in late September 2018. Sims jersey number, #44, has become a rallying symbol for the team. Players flash four fingers on both hands and fans will often chant "44! 44!" to fire up the team.
"He's always with us," said Waters.
Despite the setbacks and distractions, LSU continues to honor their fallen teammate by winning ball games. The Big Ten's Michigan State is the better team on paper, but LSU is on a mission.
According to the South Point Casino and Sports Book in Las Vegas, Michigan State is 12/1 odds to win March Madness this year. LSU is one of the biggest long shots on the board at 50/1.
Sampson vs. SEC
The AAC, otherwise known as the American, is not a powerhouse conference like the SEC.  Otherwise, more pundits would be raving about Kelvin Sampson's job in Houston.
#2 Kentucky (29-6) vs. #3 Houston (33-3)
Tip-Off: 9:59pm ET
Location: Kansas City, MO
Point Spread: UK -3.0
Over/Under: 134.5
The current Houston squad won 33 games this season. They were near-impossible to beat at home with their only home loss coming at the hands of Tacko Fall and UCF.
Houston is known for their stifling straight-up man-to-man defense. The Cougars allow only 60.8 points per game. They held Georgia State to 55 points in a 29-point blowout, then held Ohio State to 59 points in the Round of 32.
Kentucky is a young squad that will have to grow up even faster than expected. PJ Washington did not practice this week and he is still wearing a boot on his injured foot. At press time, he is listed as a game-time decision. Guard Ashton Hagans only averaged 7.7 points per game this season, but UK will need a big game out of him to stay alive. Reid Travis is the rare senior on Kentucky and Coach Calipari will be relying on the old guy to lead them to the Elite 8.
If Wofford's Fletcher McGee didn't have the worst game of his career, then Kentucky should've bounced in the Round of 32. It was not pretty, but Kentucky survived a close shave.
According to the South Point Casino and Sports Book in Las Vegas, Kentucky is 15/1 odds to win 2019 March Madness. Houston is 25/1 odds to win the college basketball championship.