The March Madness Sweet 16 features two games on Friday evening with top seeds from the ACC, #1 Duke from the East and #1 North Carolina from the Midwest, seeking to advance to the Elite 8.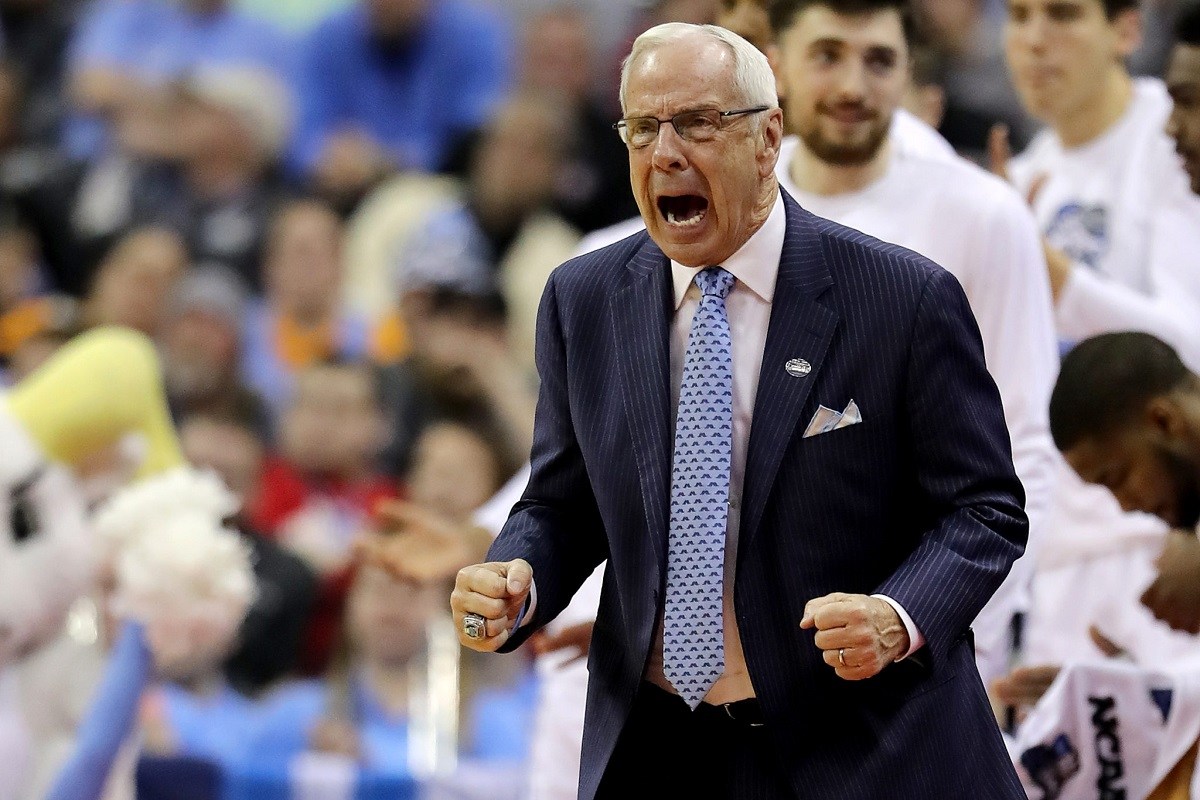 Duke faces an ACC foe with #4 Virginia Tech standing in the Blue Devils' march to the Final Four. Meanwhile, North Carolina is up against Bruce Pearl's #5 Auburn squad in another showdown between the ACC and SEC.
Three ACC teams are competing for two spots in the Elite 8. Virginia Tech is no slouch. They held their own against the ACC troika: UVA, UNC, and Duke.
Another Elite 8 for Roy Williams?
North Carolina advanced to the Elite 8 nine times this century. Roy Williams took the tar Heels to the Elite 8 eight times since he took over the head coaching job in Chapel Hill in 2003. Williams is seeking his third Elite 8 since 2016. He won three titles since 2004 with a championship victory in 2017 and a runner-up finish in 2016.
#1 North Carolina (29-6) vs. #5 Auburn (28-9)
Tip-Off: 7:29pm ET
Location: Kansas City, MO
Point Spread: UNC -5
Over/Under: 165
Both teams love to run up the score, while Auburn also has a porous defense. This should be a fun game to watch, particularly UNC's up-tempo offense. When it's running to perfection, UNC's fast break offense is a thing of sheer beauty.
When Cam Johnson and Coby White are in the zone, then Carolina looks unstoppable. And if those scorers go cold, senior forward Luke Maye steps up to the task. Maye is one of those players who saves his best games for big games, like the ACC tournament and March Madness.
Bruce Pearl turned around Auburn's basketball program. The Tigers are traditionally a football school as a stalwart in the SEC as basketball takes a backseat. The hoops program is most known as the school where Charles Barkley first received "The Round Mound of Rebound" nickname. But now, Auburn is only one win away from an Elite 8 berth.
Auburn will have to double-back on defense if they expect to slow the Heels down. Otherwise, they might not have enough firepower to win a shootout. An upset from Auburn will require prime-time performances from their experienced backcourt. Senior shooting guard Bryce Brown (15.9 ppg), leads the team in scoring, while junior point guard Jared Harper (15.3 ppg) is the second-best scorer and best passer.
Auburn survived an opening-round scare when they almost got picked off by a #12 seed. WAC champion New Mexico State stormed back and nearly pulled off a sick upset, but lost by one point. In the Round of 32, Auburn played the role of spoiler when they upended #4 Kansas by 14 points.
North Carolina held off a pesky #16 Iona by 15 points in the Round of 64 and they crushed #9 Washington in the Round of 32.
Zion vs. the World
Zion Williamson is the center of college basketball's universe and everyone gets a front row seat to his awesomeness. Duke is the team to beat because Zion is Zion. Even Duke haters are tuning in to watch Zion do amazing things. He might be a foot smaller than Tacko Fall, but that did not deter him from driving to the basket against UCF's giant of a center. Although Zion missed a game-tying free throw, teammate RJ Barrett snagged a rebound for a quick put-back basket to put Duke ahead of UCF. The Blue Devils won a squeaker to advance to the Sweet 16. Only Nickeil Alexander-Walker stands in Duke's way of another Elite 8 appearance.
#1 Duke (31-5) vs. #4 Virginia Tech (26-8)
Tip-Off: 9:39pm ET
Location: Washington, DC
Point Spread: Duke -7
Over/Under: 144.5
Duke really doesn't have much of a set offense other than crushing opponents in the transition game. They brick up three-point shots at an alarming rate. However, what they lack in perimeter shooting, they make up in sheer athleticism. Duke is more athletic than everyone they face, so it's difficult for defenses to thwart their transitional flow that often involve Zion Williamson like a runaway freight train.
Zion Williamson, RJ Barrett, and Cam Reddish are all expected to get drafted in the Top 5. Everyone facing Duke is essentially facing a team of future NBA players. That can be intimidating to many teams, but UCF didn't fall for the Duke mystique. Johnny Dawkins, a former Duke player, had his team mentally prepared to face Coach K's super frosh.
Most of the time, Coach K lets Zion Williamson pick apart the opposition by sheer force. Will VaTech figure out a way to stop him this time? The Hokies, ranked #20 at the time, won their only meeting of the year against #3 Duke. Duke played that game without Zion Williamson after injuring his knee in a freak sneaker accident against UNC.
Nickeil Alexander-Walker, a 6-foot-9 sophomore originally from Toronto, Canada, is an NBA prospect this year. Alexander-Walker averages 16.4 points and 4.2 rebounds this year. He also added nearly 4 assists and 2 steals per game. He had a bad game against Liberty, but he scored 20-plus in 12 games this season. Alexander-Walker's draft stock will get a huge boost if he has a magnificent game against Duke and leads the Hokies to an upset victory over a team of future NBA All-Stars.
According to the South Point Casino and Sports Book in Las Vegas, Duke is now an even money favorite to win 2019 March Madness.