A win over Oklahoma State in the Big 12 Championship wasn't enough to propel Baylor into the College Football Playoff. But the Bears still earned a reward in the form of a date with the Ole Miss Rebels in the Sugar Bowl on New Year's Day.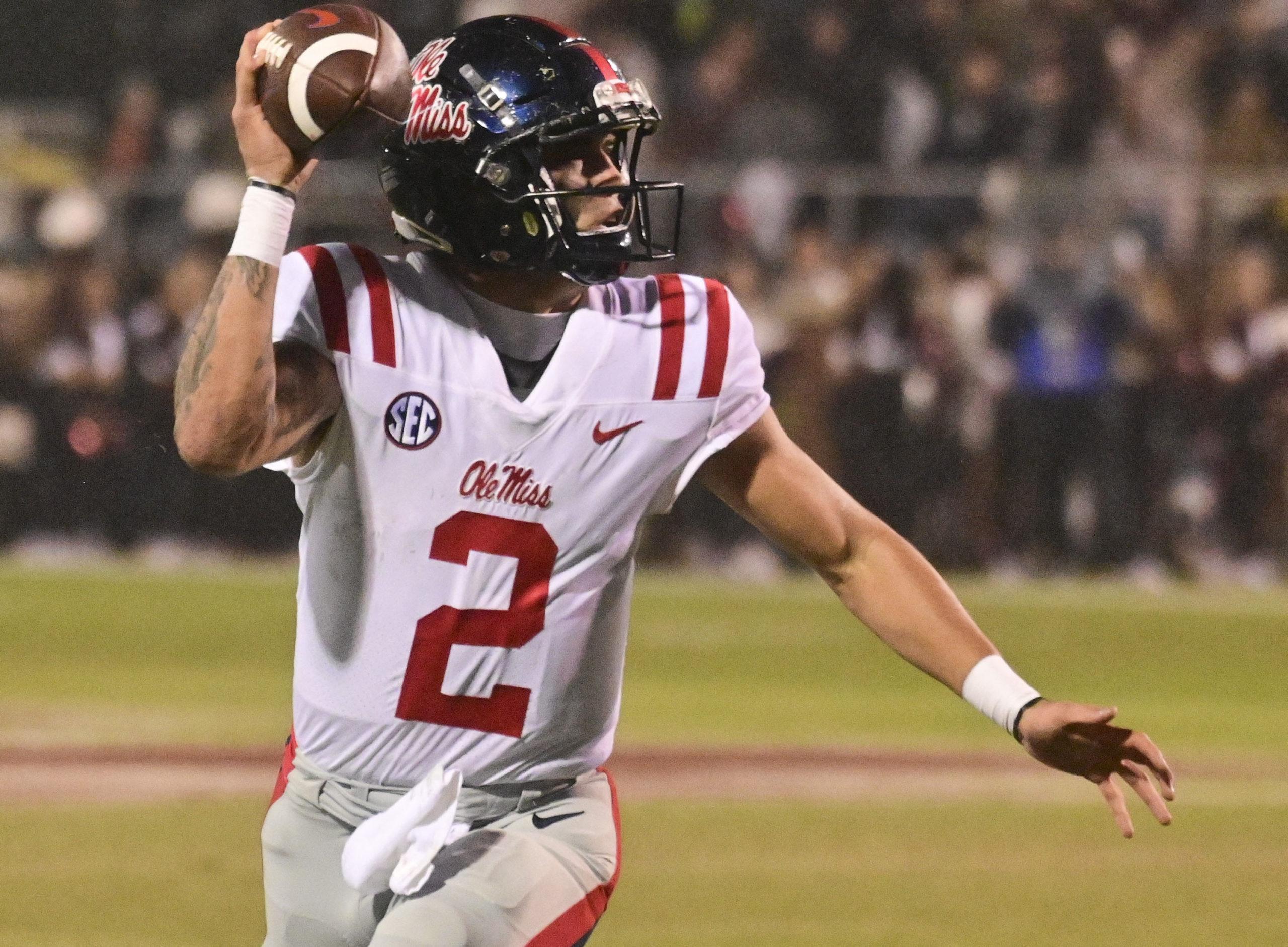 Mississippi (10-2) never played much of a role in determining the SEC Championship. But the Rebels still put up a 6-2 conference record to finish second in the SEC West, ending the year at No. 8 in the CFP rankings.
Ole Miss makes welcome return to Sugar Bowl
The Sugar Bowl has traditionally invited an SEC school to play annually, though that has changed somewhat in recent years due to the CFP format. While Ole Miss was once a regular participant in the game, this will be only its second appearance in the last 40 years, having beating Oklahoma State in the 2016 edition of the bowl.
The Rebels haven't enjoyed a winning season since that year. Head coach Lane Kiffin says he's proud of how far his team has come in his two-year tenure.
"Our last job at FAU, they had won three games and they won 11 games our first year," Kiffin told reporters, speaking of his history of turning around programs. "So it's exciting to be a part of [that] as opposed to just being on the top and staying on the top is working your way up to the top. I think our players have a better appreciation for being here because of that."
Baylor has enjoyed more recent success, reaching the 2020 Sugar Bowl after an 11-3 season under Matt Rhule. Dave Aranda took over as the head coach last year, and the Bears struggled to a 2-7 record. This year marked a return to form for a team that has won 10 or more games six times since 2011.
Kiffin: Disciplined Baylor team 'hard to beat'
Ole Miss comes into the Sugar Bowl as a one-point favorite over Baylor at DraftKings Sportsbook, an indication of how competitive oddsmakers think this game will be. One of the key matchups could pit a Rebels defense that has taken a "bend but don't break" mentality against a Bears offense that has struggled at times to finish drives.
"If I'm Ole Miss, I'm looking at us and just how we've been able to move the ball from 20 to 20 pretty strong these last couple games but have not been as successful in finishing those drives to touchdowns," Aranda told reporters. "If I'm Ole Miss I'm looking at us and how that's a strength and how they can double down on all of it."
Even if that's true, however, Kiffin says his team could struggle to break the game open against a solid Baylor defense.
"You don't just see many plays against them or screwups, which makes it hard to beat," Kiffin told reporters. "[Aranda] basically has created a team like his defense always has been, limit big plays, very smart, disciplined defense. Now he has a whole team of it."