Golden State Warriors guard Stephen Curry is known for being able to hit shots from deep. But while he's adept at shooting from 30 feet or more away from the basket, next week he'll be looking to extend his range to about 300 yards.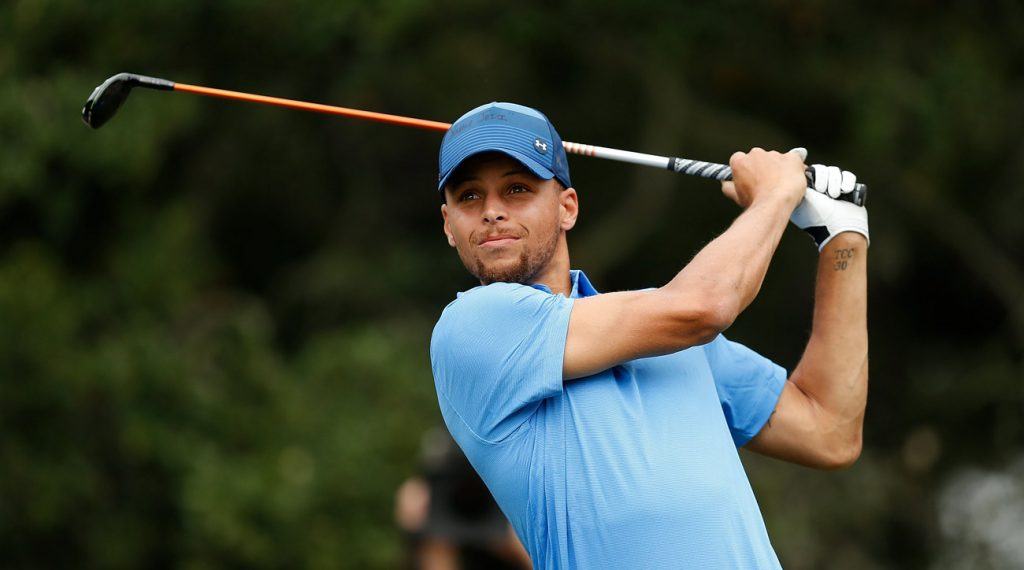 For the second year in a row, Curry was invited to play in the Ellie Mae Classic, a professional golf tournament on the Web.com Tour, the second-tier of American golf that serves as a developmental level for the PGA Tour.
The tournament takes place at TPC Stonebrae in Hayward, California, not far from Curry's Golden State stomping grounds.
Curry Has Golf Skills
While allowing Curry to play in the tournament is absolutely designed to bring publicity to the event, it's far from a joke. Curry is an accomplished golfer who has a 0-handicap index. Earlier in July, Curry played in the American Century Championship, a celebrity invitational, and finished tied for 11th in the 92-player field. That event was won by former Dallas Cowboys quarterback Tony Romo.
While Curry was never in contention at least year's Ellie Mae Classic, he did well enough to prove that he could play at the Web.com level without embarrassing himself. He shot a 74-74 on the par-70 course, missing the cut by 11 shots, finishing tied for 148th place, ahead of four players.
"It was great to play alongside the next and greatest in the golfing world and see how competitive [they are] and how much talent they have," Curry told ESPN's Michael Collins after finishing his tournament. "For me, just to hit some good shots, get tested with my nerves, and kind of understanding what it's like to play tournament golf on a big stage…it was an unbelievable experience."
First Appearance Impressed Pros
The performance was impressive enough to garner praise from some of the world's best players, including Jordan Spieth.
"That was awesome, what he did," Spieth said while competing at the WGC-Bridgestone Invitational. "I think he certainly beat most everybody's expectations, but I don't think that really surprised him."
If nothing else, the performance was good enough to earn him another invite this year. Curry received one of the two unrestricted sponsor exemptions for the tournament, and like last year, will compete in the event as an amateur.
"The players on the Web.com Tour welcomed me with open arms in 2017, and it was an amazing experience," Curry said in a statement. "Golf is a game that has provided wonderful experiences in my life and I am excited to return to the Ellie Mae Classic in August."
While Curry's game doesn't have the polish of a professional golfer, his basic stats in last year's tournament weren't too far out of line with his opponents. He finished 91st in total putts, 121st in driving distance (293.5 yards), and 147th in both driving accuracy and greens in regulation.
Curry isn't the only athlete from another sport that has tested his skills against professional golfers. Romo shot a 77-82 in his first PGA Tour event earlier this year to finish in last place, while Hall of Fame pitcher John Smoltz qualified for the US Senior Open, though he also failed to make the cut.