When the NHL season begins on Wednesday, the Tampa Bay Lightning will look to fight their way back to a second straight title. But the defending champions won't enter the season as the favorites to retain the trophy, according to the preseason Stanley Cup odds.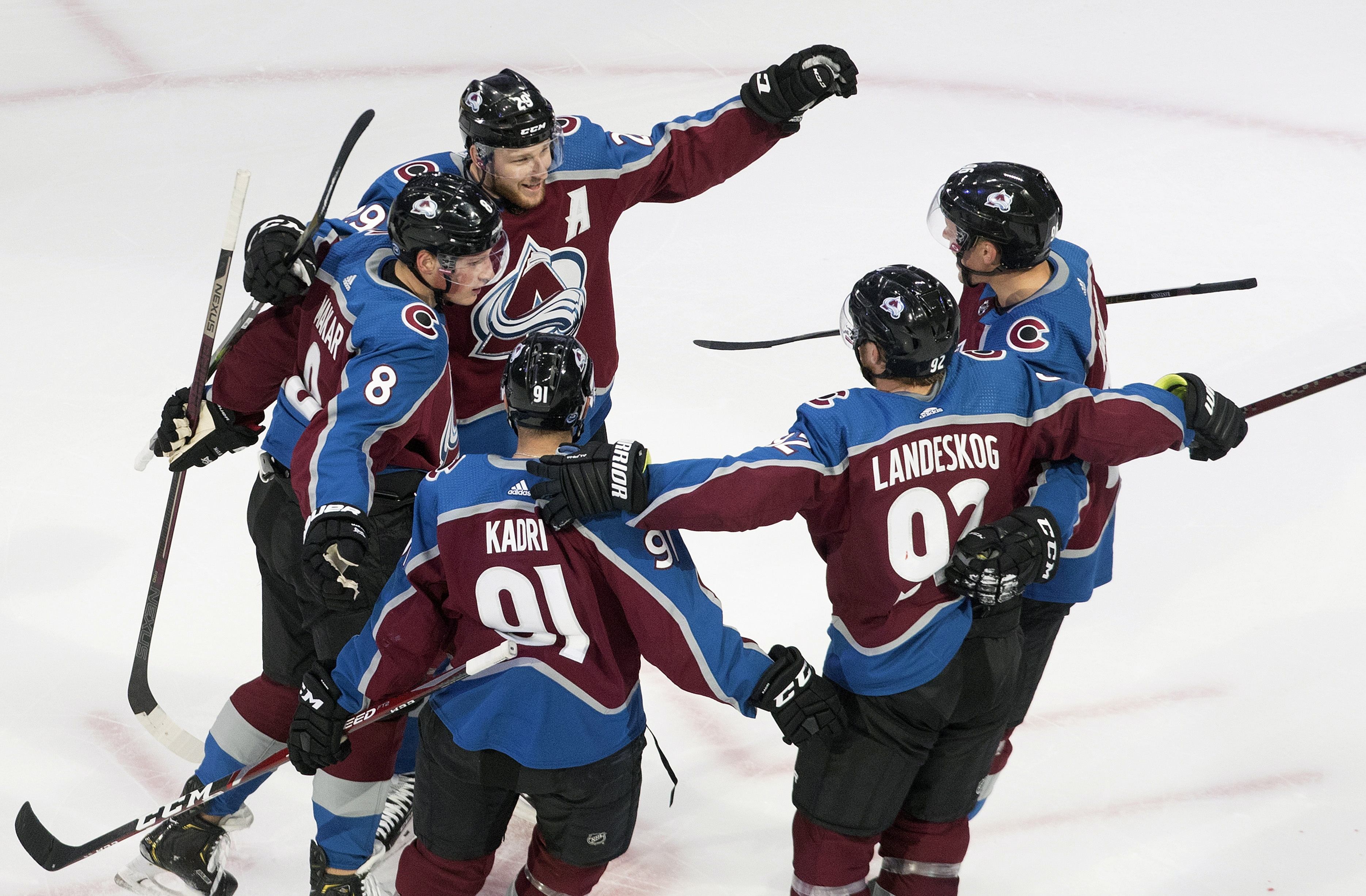 Instead, the Colorado Avalanche will take the mantle of the top pick to win the Stanley Cup after suffering a heartbreaking loss in the Western Conference semifinals last year.
Bednar: 'Bad Taste in Our Mouth' After 2020
Colorado fell to the Dallas Stars 4-3 after winning two straight games to force a Game 7, where the Stars only managed to knock off the Avalanche in overtime.
"We haven't accomplished what we wanted to accomplish yet, so I know there are guys with a little fire in them," Colorado head coach Jared Bednar told the Blue Line Hockey Club Podcast. "We kinda have a bad taste in our mouth after last year. We had a real good regular season and went through a lot of adversity, and we came up short in the bubble playoffs."
The Avalanche enter the 2021 season as the consensus pick to win the Stanley Cup. Both FanDuel and DraftKings list Colorado as a +650 pick to win the championship, while PointsBet posted the Avalanche at +550.
Lightning Defend Stanley Cup Without Kucherov
The Lightning sit right behind Colorado at most sportsbooks. Tampa Bay brings back a strong roster, but will have to play without superstar winger Nikita Kucherov for the entirety of the shortened 56-game regular season after he underwent hip surgery in December.
"We kind of got kicked in the teeth," Lightning coach Jon Cooper told TheScore. "If you lose a third-liner or something like that, usually players can jump in and you're not really going to miss a beat. But when you lose a guy who contributes so much to our team, especially on the offensive side, I don't think you can sit here and say, 'Well, which guys are going to step up?' I think it's like, 'OK, we lost an important player on the offensive side of things for us. How as a group are we going to deal with this?'"
Despite the loss, the Lightning remain a serious threat to win another Stanley Cup title. FanDuel lists Tampa Bay at +850, with DraftKings (+675) and Pointsbet (+800) offering similar odds.
Vegas, Toronto Also Among Contenders
The Vegas Golden Knights also sit firmly in the top tier of Stanley Cup contenders. While Vegas fell 4-1 in the Western Conference finals last year, the franchise has yet to experience a true down season in its three years of existence, and figures to remain in the title hunt again in 2021. PointsBet rates the Golden Knights as a +675 pick to win the championship, while DraftKings (+800) and FanDuel (+850) are offering slightly longer odds.
---
2021 Stanley Cup Odds
FanDuel
DraftKings
PointsBet
Colorado Avalanche
+650
+650
+550
Tampa Bay Lightning
+850
+750
+800
Vegas Golden Knights
+850
+800
+675
Toronto Maple Leafs
+1200
+1100
+1200
Boston Bruins
+1400
+1500
+1200
Carolina Hurricanes
+1700
+1800
+2000
Pittsburgh Penguins
+2000
+2100
+1800
Philadelphia Flyers
+1700
+1800
+2200
---
A second group of contenders sits behind that lead pack, and any of them could emerge as the champion if they get hot during the notoriously unpredictable Stanley Cup Playoffs. The Toronto Maple Leafs (+1100 at DraftKings) lead that group, but the Boston Bruins (+1500), Carolina Hurricanes (+1800), and Philadelphia Flyers (+1800) also enter the season with expectations of making deep postseason runs.