Helium last won a race on March 6, 2021. That came at 15.40/1 in the Grade 2 Tampa Bay Derby at Tampa Bay Downs.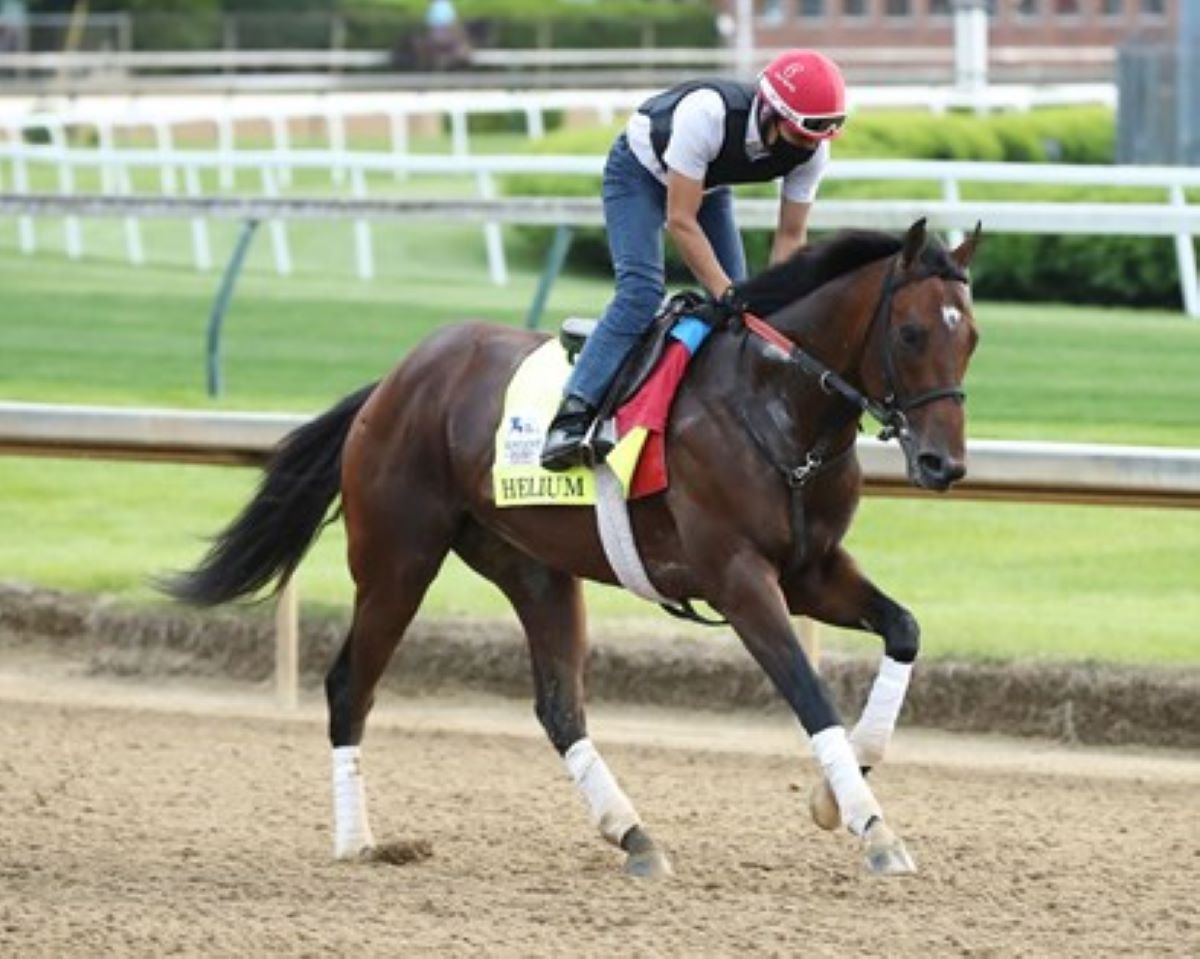 That was eight starts and nearly 17 months ago. It was before he ran in the 2021 Kentucky Derby and before he was gelded. And it provides a great illustration into the problems some trainers have finding good places for their horses to run.
Hall of Fame trainer Mark Casse found one for Helium: this Saturday's R.A. "Cowboy" Jones Overnight Stakes at Ellis Park. Not that a $70,000 race at the bottom of the stakes pyramid is ideal for a Grade 2 winner who finished in the top half of the Kentucky Derby.
But it is. Helium is one of those older horses who is too good for most allowance fields, many of which he can't run in due to entry conditions. Because Helium has a graded victory and because he finished eighth in the 2021 Kentucky Derby, he's ineligible for many allowance fields.
Helium finds himself in class limbo
On the flip side, Helium isn't good enough to run in many of your older-horse Grade 1s or Grade 2s. Never mind Flightline, he's not in the same class as Life Is Good, Olympiad or Hot Rod Charlie. He's been competitive; that Derby eighth was the only time he's missed the board in his 10 career starts (3-3-3). And the Ironicus gelding finished second in three 2022 starts: two allowances he got in and the Listed Michael B. Schaefer Memorial at Horseshoe Indianapolis.
"I mean, there are no easy spots ever. There are just not easy spots," Casse told Ellis Park. "There are not easy places to run when  you have horses who have achieved like Helium has achieved, because your opportunities are limited. You see that in the entries. It's a good race, a tough race."
Casse knows the Jones isn't a slam-dunk. Because there are other trainers in his same position: looking for a confidence boost off the beaten path and out of the spotlight. Trainers as savvy as Dallas Stewart, Brad Cox and Hall of Famer D. Wayne Lukas.
And Casse has plenty of company
Stewart sends out Title Ready, the 2021 Grade 3 Louisiana Stakes winner. He's also on a seven-race skid, although — unlike Helium — he's waded into the deep end of the class pool. That includes starts in such Grade 1s as the 2021 Dubai World Cup (where he finished 11th) and this year's Pegasus World Cup Invitational (eighth).
It also includes his last two outings, where he ran into Olympiad. That produced a third in the Grade 2 Alysheba and a fifth in the Grade 2 Stephen Foster. Olympiad, who will run in Saturday's Grade 1 Whitney at Saratoga, won both races.
Lukas sends out former Stewart charge Last Samurai. He finished seventh in the Stephen Foster after winning April's Grade 2 Oaklawn Handicap at 13/1.
Building confidence in a deceptively tough race
Not to be forgotten, Cox saddles Night Ops. If Helium and Title Ready are enduring dry spells, this 6-year-old is stuck in the Sahara. He's winless in his last 10 starts, dating to his Grade 3 Cornhusker Handicap victory in July 2020. He hasn't run in seven months, since finishing fourth in an Oaklawn Park allowance Jan. 9.
So Casse has company on the seeking-soft landing front here and he knows it. He also knows what Helium is up against.
"We're looking for something to get him kick-started and get a confidence builder. But like I said, it's extremely difficult because there are very few races he can even run in," Casse said. "It's a difficulty that we have with older stakes horses. You can see that in the horses (in this field)."