A split between Russell Wilson and the Seattle Seahawks is inevitable, but the quarterback denied a report on Thursday that he'd approve of any trade to the Denver Broncos, New York Giants, or New Orleans Saints.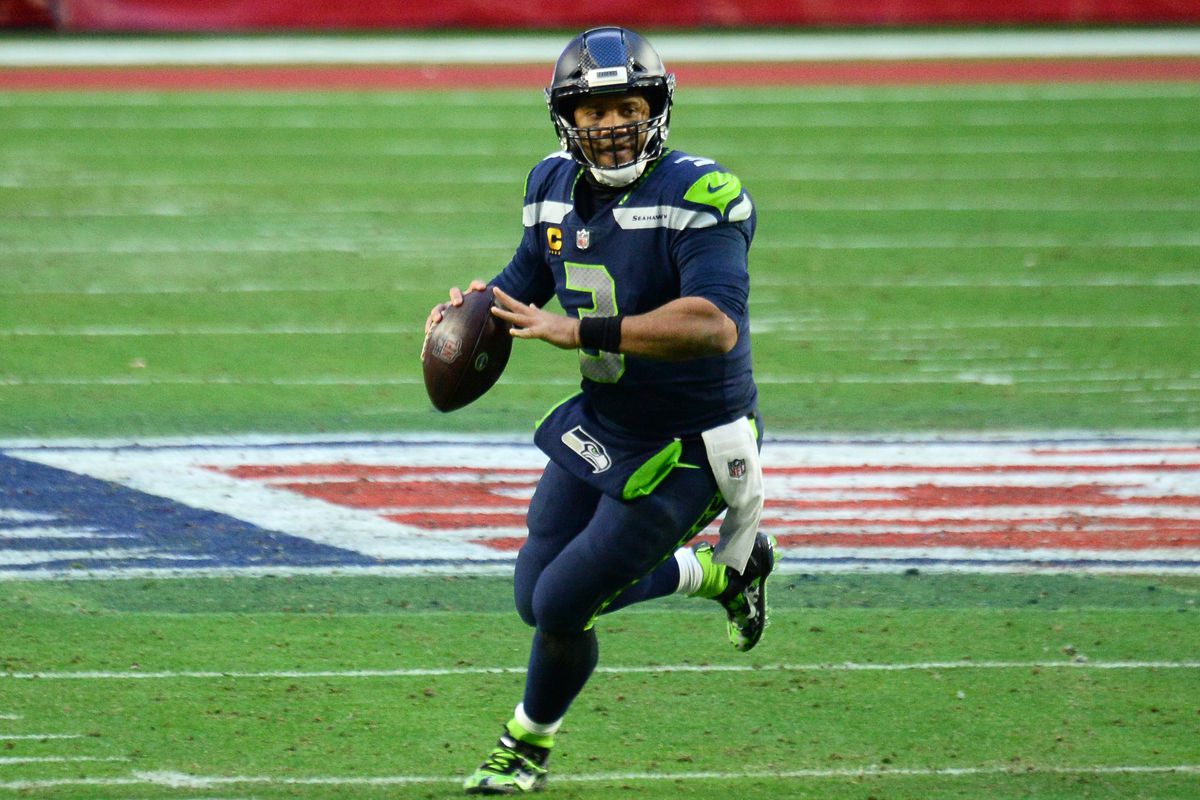 In the offseason, Wilson's agent leaked that Wilson would waive his no-trade clause for a trade to the Chicago Bears, Las Vegas Raiders, or Dallas Cowboys. Wilson later indicated that he intended to stay in Seattle.
Wilson and the miserly front office haven't been on the same page in recent years. The Seahawks don't spend enough money to retain their top players while, at the same time, passing up on chances to attract high-priced talent to come to Seattle.
Last season, Wilson was frustrated at the conservative play-calling and lack of protection on the offensive line. The hard hits began to pile up, and Wilson was miffed about it. Head coach Pete Carroll appears to have lost the locker room this season, and it's time for some new blood on the sidelines.
Wilson suffered a finger injury on his throwing hand in Week 5. He was expected to miss two months, but made an early return in Week 10. Wilson looked awful in his expedited return, which made fans wonder if he rushed his rehab and should have sat out all of November. Wilson finally looked good in Week 13's victory over the 49ers. He completed 30-for-37 passes for 231 yards and two touchdowns.
Broncos seek trade for Wilson or Rodgers
The Denver Broncos were mentioned at the top of the list as a future landing spot for Aaron Rodgers. The big story during the preseason was that Rodgers demanded a trade and would sit out the season. Rodgers and the Packers worked out an arrangement near the end of the preseason where he'd play this year and they'd find him a new home for next season.
The Broncos have been thirsty for Rodgers ever since the news broke that he wants out of Cheesetown. Let's toss in a new wrinkle for John Elway. The Broncos and Elway now have a shot at securing either Rodgers or Wilson in a trade to become the next Broncos quarterback. Whoever ends up in Denver will have a fun time slinging bombs to Jerry Jeudy.
Wilson: Big Apple or Big Easy?
The New Orleans Saints need to find a suitable replacement for Drew Brees. They thought Jameis Winston could be the guy, but he blew out his ACL this season. The Saints overpaid backup Taysom Hill, who's a valuable multiple-position player, but who didn't deserve a hefty pay raise for a below-average quarterback. The Saints have a money issue, but they definitely have a hole at quarterback. Who Dat nation would love to see Wilson suit up for the Saints every Sunday, but the Saints don't have a lot to offer up in exchange.
The New York Giants thought Daniel Jones would be the guy to replace Eli Manning. They took a flier on Danny Dimes, who's been a disappointment. If the Giants drafted him in the second or third round, then it wouldn't be such a big deal that they squandered the #6 pick in the 2019 NFL Draft.
Wilson would definitely give the Giants franchise a boost, but they also need to find a new head coach and general manager. While they clean up their internal mess, the Giants are a long shot. At the same time, the Seahawks would like to avoid a Wilson trade that involves an NFC team like the Giants or Saints.