Now that Paul George has left the Oklahoma City Thunder, Russell Westbrook has apparently requested a trade. There are challenges, however, if the 2017 MVP is going to find a new home.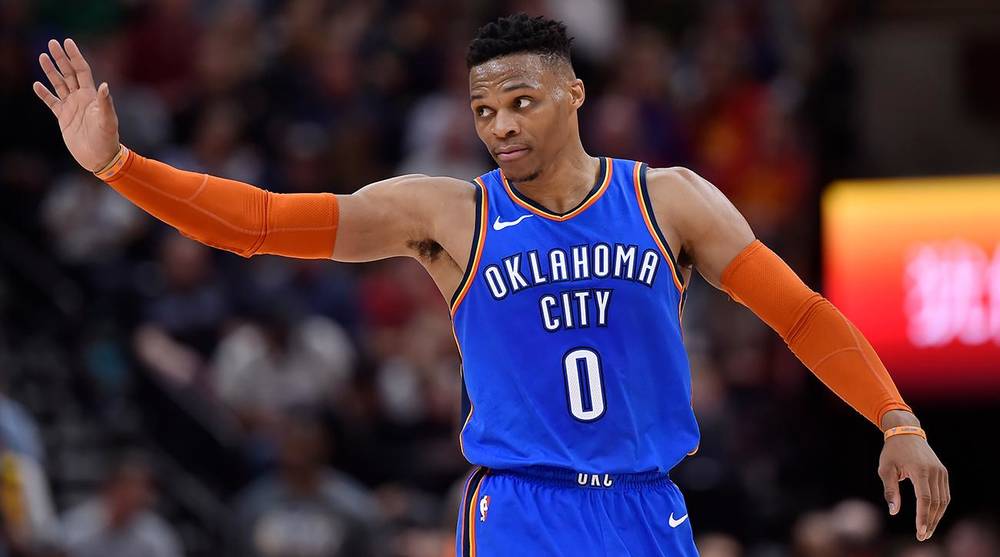 The biggest is his contract. Westbrook is in the middle of a supermax contract and is expected to get $38 million next season, and $40 million for the 2020-2021 season.
With a lot of the free agent money already spent by several NBA teams, there are few who can fit Westbrook under the salary cap. It still can be done, and it appears both Westbrook and the Thunder want it to occur.
Another issue, though there is not much he can do about it, is NBA commissioner Adam Silver's disapproval of stars demanding trades. When he addressed the media on Tuesday at the NBA Summer League in Las Vegas, he voiced his opposition. He did admit he was powerless, but reiterated he would like to see them handled less publicly.
"In terms of trade demands, again, certainly, that's nothing new in this league, and I won't name names, but some of the greatest players in the history of this league have demanded trades at various points in their contract," Silver said. "Having said that, no one likes to see an instance where a player is demanding that he be traded when he still is in the middle of a contractual obligation to a team."
Thunder Rebuild in Works
When George was dealt to the Los Angeles Lakers, the team received a bounty of first-round picks. They also got guard Shai Gilgeous-Alexander and forward Danilo Gallinari. The team would like to get even more picks, and could do so in dealing Westbrook.
The guard apparently was all in favor of a trade even before the George deal. OKC was bounced in the first round of the playoffs for the third consecutive year. Westbrook was clearly frustrated when he addressed the media after losing to Portland.
"If you want to determine my career and what I've done over two, three games, you go ahead," Westbrook said during his end-of-season exit interview with the media. "That don't mean s— to me. It doesn't. I'm going to wake up, like I told you before, three beautiful kids, I'm going to wake up and smile, be happy, enjoy my life."
Miami, New York Frontrunners
There have been several teams that have been linked to Westbrook. The two that seem the likeliest are Miami and New York. According to BetOnline, the Heat are the favorite at -150. The Knicks are +300. The Detroit Pistons are the third pick at +500.
Miami signed Jimmy Butler in free agency, and would love to have Westbrook alongside of him. What could hold up a possible deal is the lack of draft picks to offer Oklahoma. The Heat does have young players that they could give up, though, and that might be enough.
Detroit could be a conference contender if they brought Westbrook on, but they would have to put Andre Drummond and Reggie Jackson in any deal because of their hefty salaries.