The Carolina Hurricanes will try to remain undefeated at home in the Stanley Cup Playoffs as they host the New York Rangers for Game 2 of their second-round series.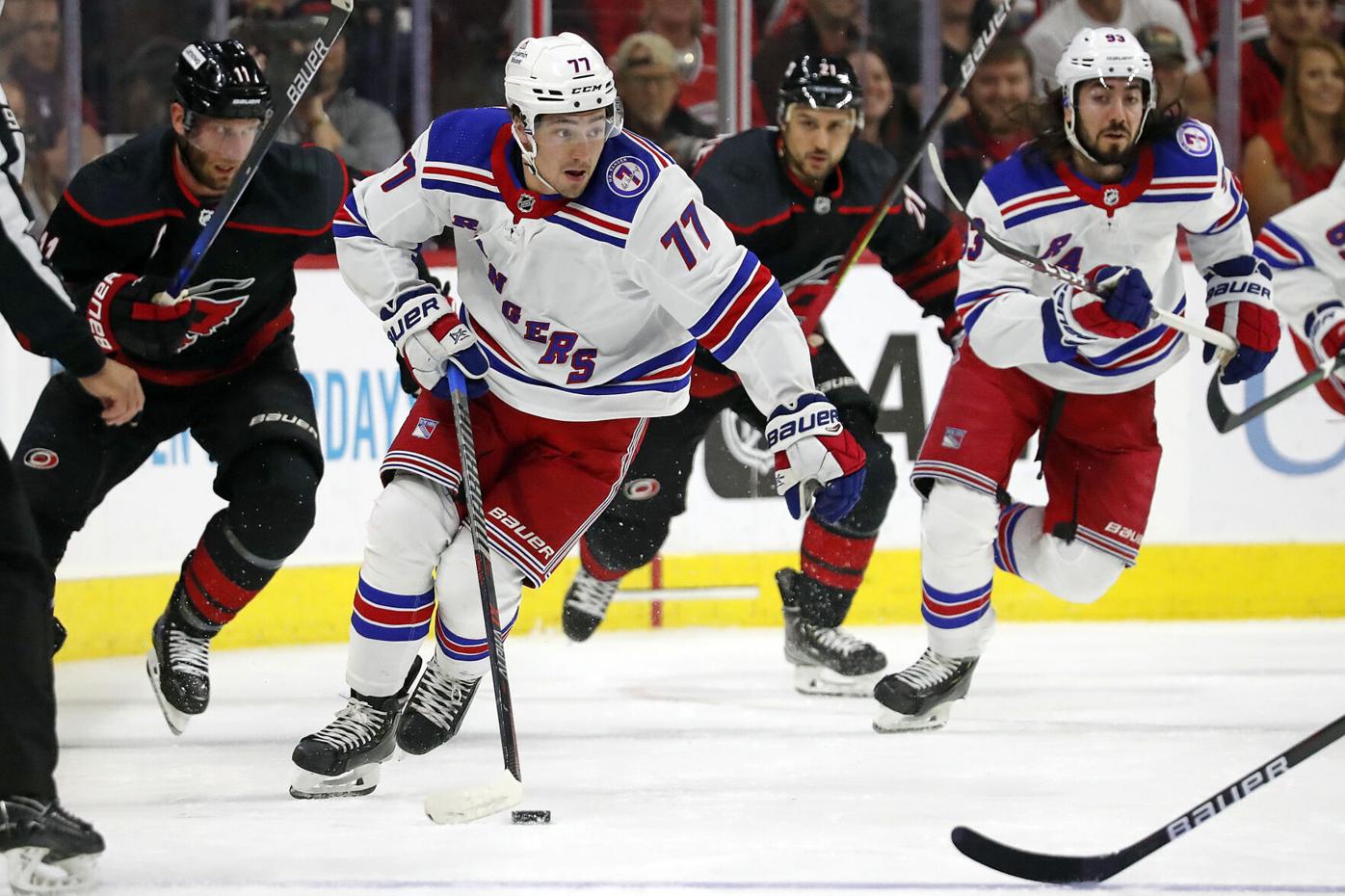 The Hurricanes took Game 1 in overtime on Wednesday, beating the Rangers 2-1 on an Ian Cole goal just over three minutes into the extra period.
Late rally sparks Hurricanes comeback
Filip Chytil gave New York a 1-0 advantage in the first period. The Rangers then held that lead late into the third. It wasn't until Sebastian Aho scored with just 2:23 left in regulation that Carolina clawed its way back into the game.
"Good thing we won that game and obviously we know it wasn't good for the first two periods," Carolina forward Andrei Svechnikov told reporters. "Third period we came out and we played [our] game. We've got to move that game to [Game 2]."
Rangers head coach Gerard Gallant was happy with how his team played on Wednesday, regardless of the result. Of course, New York will need to get wins at some point in the series. But Gallant saw enough to be optimistic about his team's chances.
"If we can play that game again, I think we'll win [Game 2]," Gallant told reporters.
Carolina comes into Game 2 as a -172 favorite over the Rangers (+142), according to FanDuel Sportsbook. The Hurricanes are also a -375 pick to win the series outright after their Game 1 win.
Both teams see positives from Game 1
However, the Rangers have come from behind before. New York rallied from a 3-1 series deficit in the first round against the Pittsburgh Penguins, and remains confident that they can overcome falling behind again.
"The fact that we played three do-or-die games, I think as a group really, we talk about resiliency and character and all that stuff," Rangers center Ryan Strome told reporters. "But I think sometimes when you feel that, not just saying that, [it] really means something. This is a different beast, this [Carolina] team, obviously. They provide a different challenge. But at the same time, when we're good, we're worrying about our game."
Carolina also has reason for optimism. The Hurricanes clearly didn't play their best game, and were still able to claw out a win. Goaltender Antti Raanta stopped 27 of 28 shots, which kept the team in the game until they broke out late in the third period. Hurricanes coach Rod Brind'Amour doesn't expect such a slow start in Game 2.
"The good news is we got the win and there are some guys that could probably play better," Brind'Amour said. "I look at that as a positive."
In other words, both teams have aspects of Game 1 they can build on. But Game 2 is far more critical for the Rangers, who don't want to get stuck in a 2-0 hole, no matter their recent playoff history.
"We've been in this situation before, we were down 1-0 in an overtime loss last series," Strome said. "I thought the first 40-50 minutes were really good hockey. So we just got to watch the video, get back to that and try to find a way to get that next one."