On the eve of their Week 10 matchup against the winless Detroit Lions, the Pittsburgh Steelers discovered the quarterback Ben Roethlisberger tested positive for COVID-19.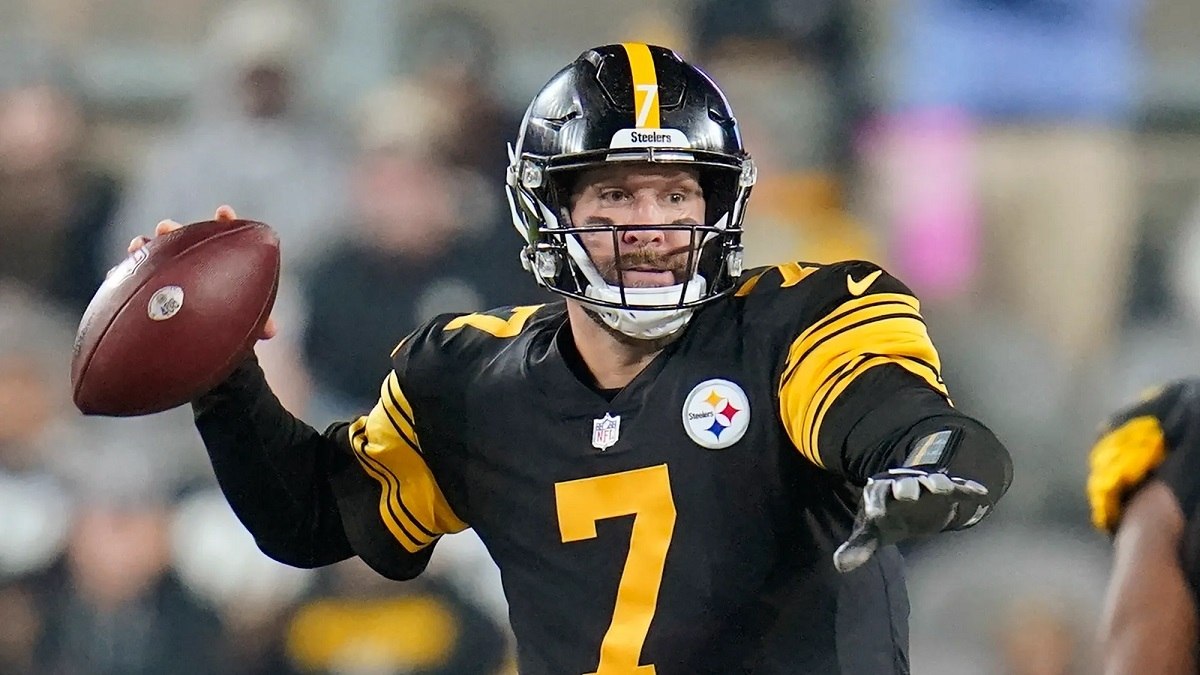 Roethlisberger took a licking this season, but despite playing through multiple maladies this season including a torn pectoral muscle and a nagging shoulder injury. However, it was a bout of novel coronavirus that sidelined Big Ben for the first time this season.
Through eight games, Roethlisberger completed 65.6% of his passes for 1,986 yards, 10 touchdowns, and four interceptions. He was also sacked 18 times in the first half of the season. In 2020, the Steelers O-line allowed just 13 sacks in 15 starts for Roethlisberger.
Backup quarterback Mason Rudolph will get the start against the Detroit Lions. In the last three seasons, the Steelers are 8-7 in games without Roethlisberger. Rudolph started in nine of those games with a 5-4 record.
Dwayne Haskins will earn a promotion from the practice squad to backup. The former first-round pick with the Washington Football Team washed out last season and got cut by head coach Ron Rivera. Haskins spent the first half of this season on the Steelers practice squad, but had yet to join the active roster in any games.
The Steelers are 5-3 this season, but sit in second place in the AFC North trailing the first-place Baltimore Ravens. After dropping three games in a row, the Steelers responded with a four-game winning streak.
The Steelers hope that Roethlisberger, who is vaccinated, can return next week against the LA Chargers if he tests negative for COVID twice in a 24-hour period.
Betting the Steelers/Lions
The Steelers opened as -9.5 favorites over the Lions. The line moved to -8 during the week. After the news broke that Roethlisberger will miss the game due to COVID, oddsmakers adjusted the line to -6.5. You can find the Steelers as low as at -6 in some sportsbooks including the South Point in Las Vegas.
The Steelers are 3-5 against the spread this season, while the Lions are 4-4 ATS despite not winning a game.
You can still place a prop bet on whether or not the Lions win a game this season. Over at DraftKings, you can back the Lions to win a game at -600, while you're getting +450 if you think the Lions will finish the season 0-17.