Oddsmakers are prepared for Monday to be the day the Supreme Court renders a decision on sports betting in this country. Internet betting site BetDSI has made March 5 a +105 for the announcement on whether the justices will rule that states should be allowed to legalize betting on professional and college sports.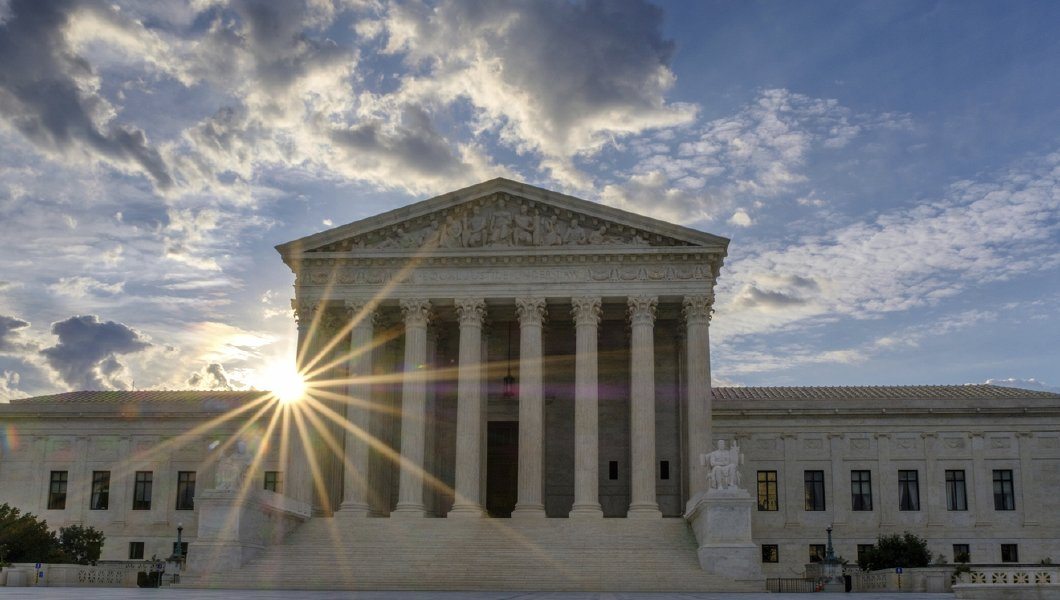 April 2 is the next most likely day according to the site, at +150. April 30 is +300, May 14 is +750, May 21 is +1000 and May 29 is +2500. Any other date is a +1000. The Supreme Court usually publishes their rulings on Mondays.
Christie v. NCAA was debated before the nine justices on Dec. 4 and the court can take up to six months after oral arguments before publishing their decision. Several pundits are saying that the opinion will be released before the end of March.
Field of Dreams
BetDSI also has odds on which way the high court will decide. A Yes decision is the favorite at -130 and a No is at +100.
Many court observers believe they will find in favor of former New Jersey Governor Chris Christie and allow states to offer sports betting. The petitioners contended that the Professional and Amateur Sports Protection Act (PASPA) passed by Congress in 1992 was unconstitutional and violated the 10th Amendment. That law banned sports betting in all but four states, Nevada, Oregon, Delaware and Montana.
During oral arguments it appeared many of the justices agreed. Anthony Kennedy seemed swayed by litigator Ted Olson, who was representing New Jersey.
"This blurs political accountability," Kennedy said. "The citizens of the State of New Jersey are bound to obey a law that the state doesn't want but the federal government compels the state to have."
In the New Jersey lawsuit they are deciding, the state voted to repeal a current ban on sports betting at its racetracks and casinos.
League of Their Own
The case — renamed Murphy, et al. v. NCAA, et al. since Christie was replaced by Phil Murphy as New Jersey governor — would allow every state the ability to offer sports wagering. Up to 20 states have expressed interest in doing so and several have introduced legislation in anticipation of PASPA repeal.
While the NCAA remains adamant in their opposition of gambling on college sports, the four major professional sports organizations have started to accept the possibility that places other than Reno and Las Vegas will have sportsbooks in casinos.
That acceptance comes at a price, however. Commissioners of Major League Baseball and the National Basketball Association have proposed a concept they're calling "integrity fees," which they say would help offset extra costs they anticipate for monitoring bets on their games, and for providing responsible gambling education on sports betting.
"We created in our mind what a model bill should look like,"NBA Commissioner Adam Silver said at a February press conference. "What was included, to your point, in that model bill is a 1 percent fee, call it integrity fee, call it a royalty to the league."
The leagues have lobbied for up to 1 percent of wagers to go back to them, even as sports books argue that effectively kills the industry before it even gets off the ground. Missouri and Indiana recently introduced preliminary sports betting legislation that included the fee, while West Virginia rejected the notion.
Some have called the fee nothing more than a royalty, and Silver seemed to confirm that notion. While the sustainability of such a business model remains to be determined, what is clear is that no matter when the Supreme Court makes anything official, the leagues are standing by, ready to fight for their cut however the US sports betting landscape takes shape.