Like he did last spring at Oaklawn Park with C Z Rocket, Tom Kagele is trying to catch claiming lightning in a bottle again. And a sizzling claiming market at Oaklawn this winter is creating the perfect storm for him to do that.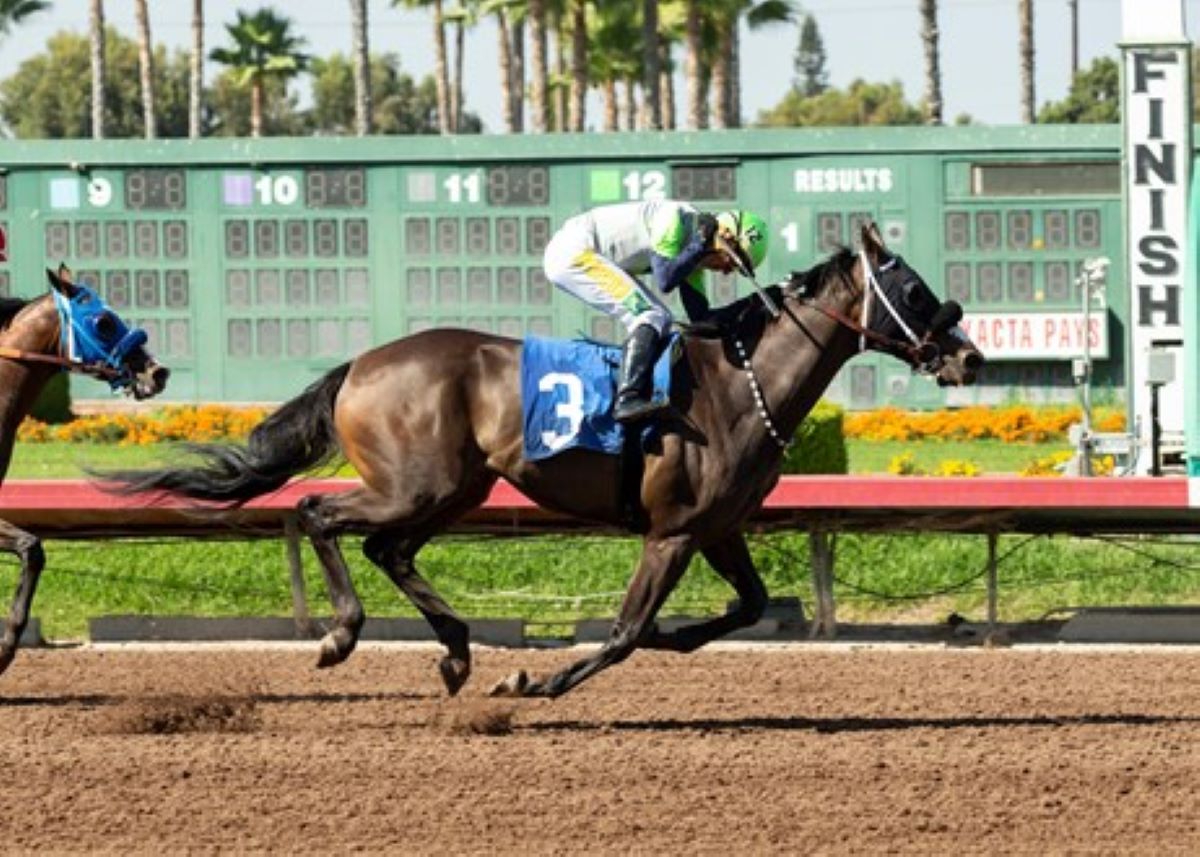 This time, it's double bolts of claiming lightning for the Southern California-based Kagele. Earlier this month, he won a five-way shake — or blind draw — to claim Manhattan Up for $50,000. This, after the 5-year-old Street Boss gelding finished fourth in an Oaklawn Park allowance optional claimer on Dec. 5.
Two starts earlier, Manhattan Up captured the Black-Type Los Alamitos Special Stakes for his first victory of 2021 and fourth overall. But Kagele wasn't done raiding Oaklawn's claim box. On Dec. 11, he claimed Guest Suite for $80,000, the highest claiming price to date at Oaklawn's meet.
That claim came after Guest Suite, a 7-year-old gelded son of Quality Road, finished sixth in an Oaklawn allowance optional claimer. Five starts earlier, in late June, Guest Suite won the Hanshin Stakes at Arlington Park for his second victory of the year and first since he won an Oaklawn allowance in March.
Claiming horses with 'class'
Guest Suite won the Listed Fifth Season Stakes at Oaklawn in January 2020. The fact he's hit the board only three times in 13 races since that January 2020 victory (2-0-1) doesn't faze Kagele.
"I do like to claim horses that have class," he told Oaklawn Park's Robert Yates. "Realistically, you're just trying to get them back to that level that they were at. If you can, you do very well with them. If you can't, you have some room to drop them. Both of them are just old class horses that we think we can get back to the level that they were and run some of their best races at. If you can do that, it will be good."
For reference, Kagele can go back to C Z Rocket, who he claimed for $40,000 in April 2020. The 7-year-old gelding won the Hot Springs Stakes and Grade 3 Count Fleet Sprint Handicap during the 2021 Oaklawn meet. He was last seen finishing second in the Breeders' Cup Sprint last month at Del Mar.
Oaklawn off to a record start
Kagele is merely one of the most prominent claimers in what has been a frenetic claiming season at Oaklawn. Through nine days of the 66-day expanded meet, trainers and owners filed 75 claims for $1,727,500.
Claims were flying around so fast that Oaklawn needed only six days to crack the $1 million mark. Just last Friday alone, eight horses were claimed for a meet-high $291,000.
By way of comparison, Oaklawn had 509 claims for $9,093,500 at the 51-day 2021 meet that was shortened by weather.
Claiming means business is good
"Again, I always say when there's lots of claiming going on, business is good for everyone, including the racetrack," said trainer Robertino Diodoro, Oaklawn's leading trainer in 2020. "People are bringing decent horses here to run and competitive horses. Right from the racing office to the horsemen, I think any time you have a meet where there's lots of action, it's a good sign."
Diodoro put his money where his mouth is. Through Sunday, he claimed 15 horses, including eight for one of his prime clients, Mike and Mickala Sisk, who campaign under the banner M and M Racing. The Sisks led Oaklawn's owner's table for the last four years.
One of Diodoro's other chief clients, Flying P Stable, provided another diamond-in-the-rough illustration of what a savvy claim can bring. Flying P Stable's Lone Rock, a multiple Grade 2 winner, won last weekend's inaugural Tinsel Stakes at Oaklawn. Diodoro claimed him in November 2020 at Churchill Downs for $40,000.
Live by the claim, die by the claim
Of course, claiming goes two ways. Diodoro had 10 horses claimed out from under him, including Manhattan Up, a former Flying P Stables gelding.
"Here you're not safe with anything," Diodoro said. "But it's been like that across the country. Again, at least it shows that people are interested, the game's strong, the owners are gung-ho."