New York Racing Association stewards ruled Sunday's seventh race at Saratoga a No Contest due to a mechanical issue with the starting gate tractor.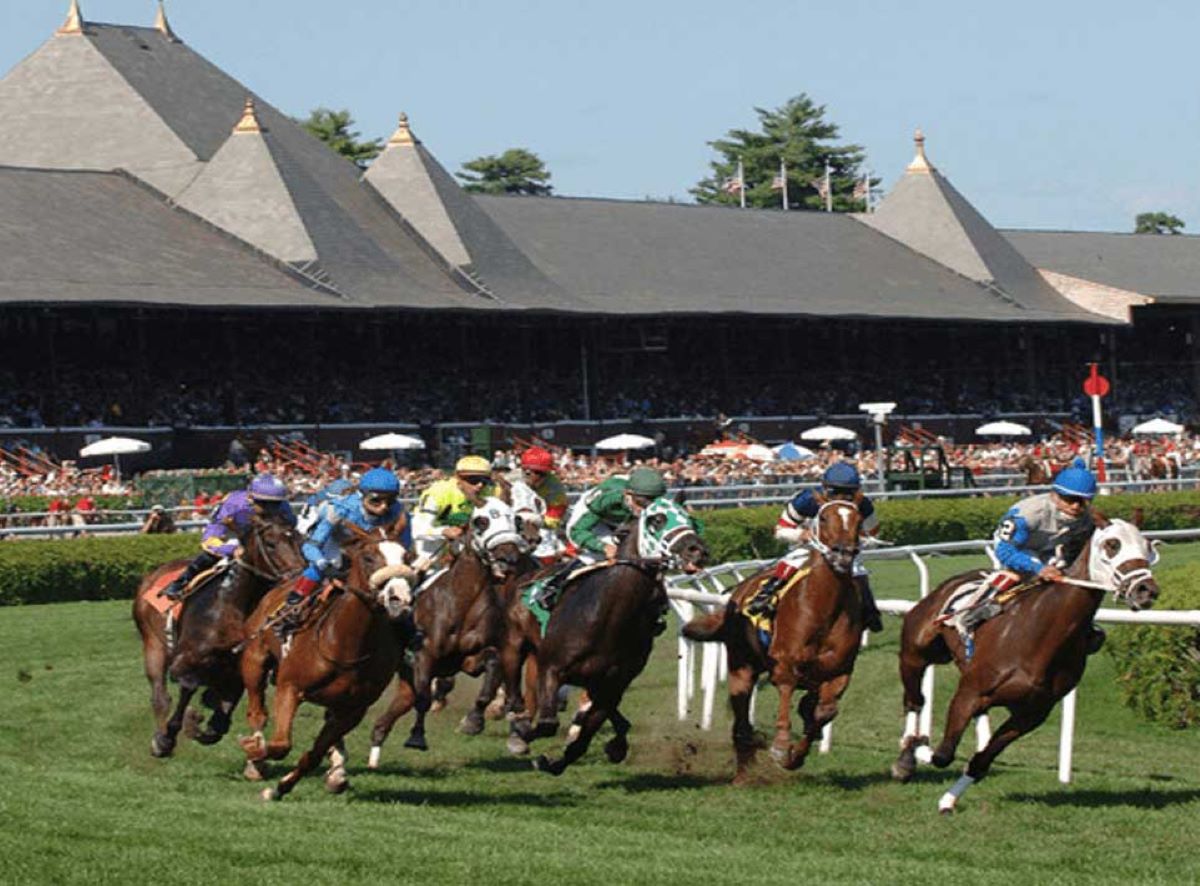 That mechanical issue created a delay in removing the gate once the field started the race. The outriders communicated to the jockeys there was a problem. Several pulled up their mounts during the 1 1/16-mile maiden special weight race for 2-year-old fillies. But most of the front-runners didn't see the outrider and kept racing.
The race went on with Towhead beating 4/5 favorite Idea Generation by a nose. That result was expunged after the stewards declared the race a No Contest. Track officials employed a second tractor to pull the first tractor and the starting gate off the track.
Explanation of refunds for Race 7 no-contest race ⤵️ #Saratoga pic.twitter.com/2u2hwM6zfQ

— NYRA (🎪) (@TheNYRA) July 24, 2022
The No Contest declaration caused refunds on all win, place, show, exacta, trifecta, and superfecta wagers placed on the seventh race. The Daily Double starting with the seventh race was also refunded. All multirace horizontal wagers, including the Pick 3, Pick 5, Pick 6, and the NYRA's Triple Play and Grand Slam wagers were declared an ALL for the seventh race. That means bettors got every horse in the seventh race. Saratoga paid out consolation payouts for the Daily Double that began with Race 6.
The 'winner' remains a maiden
The decision also angered Mike Maker, Towhead's trainer. He told the Daily Racing Form he was upset because this may cost his filly a spot in a Kentucky Downs stakes race. That's because she won't have enough earnings to make the field. First prize for Sunday's race was $57,750. Towhead, meanwhile, keeps her maiden status.
"Ensuring a safe racing environment for jockeys and horses is paramount," said Pat McKenna, vice president of communications for NYRA in a statement. "Our outriders are highly skilled and experienced professionals who made a swift decision today based on concern for the safety of the jockeys and horses in the heat of competition."
NYRA, broadcasters catching flak
McKenna told the Daily Racing Form that the NYRA agreed to pay all starters $3,150, which is equivalent to 3% of the purse.
Beyond words for NYRA & Saratoga today YES you had an issue on track during r#7, but to go silent on simulcast/FS1 broadcast w no insight then 2call no contest & go in2 race 8 then approx 45 min after R-#7 ends you announce your cancelling all pk3&pk4 s startin WTF #ZEROINTEGRITY

— Otis Sistrunk (@Raiderfanin314) July 24, 2022
Maker wasn't the only one angered by what happened. Even with bettors getting the ALL for the seventh race, Twitter found plenty of fault with the NYRA. Many went after the NYRA, along with NYRA broadcaster FS1 or TVG for not reporting what happened and leaving horseplayers confused.
What happened at Saratoga in race 7?

— William Pettingill (@WilliamPetting5) July 24, 2022