The New York Racing Association (announced plans to return the Wilson Chute, one of Saratoga Race Course's historic racing landmarks for the 2022 summer meet.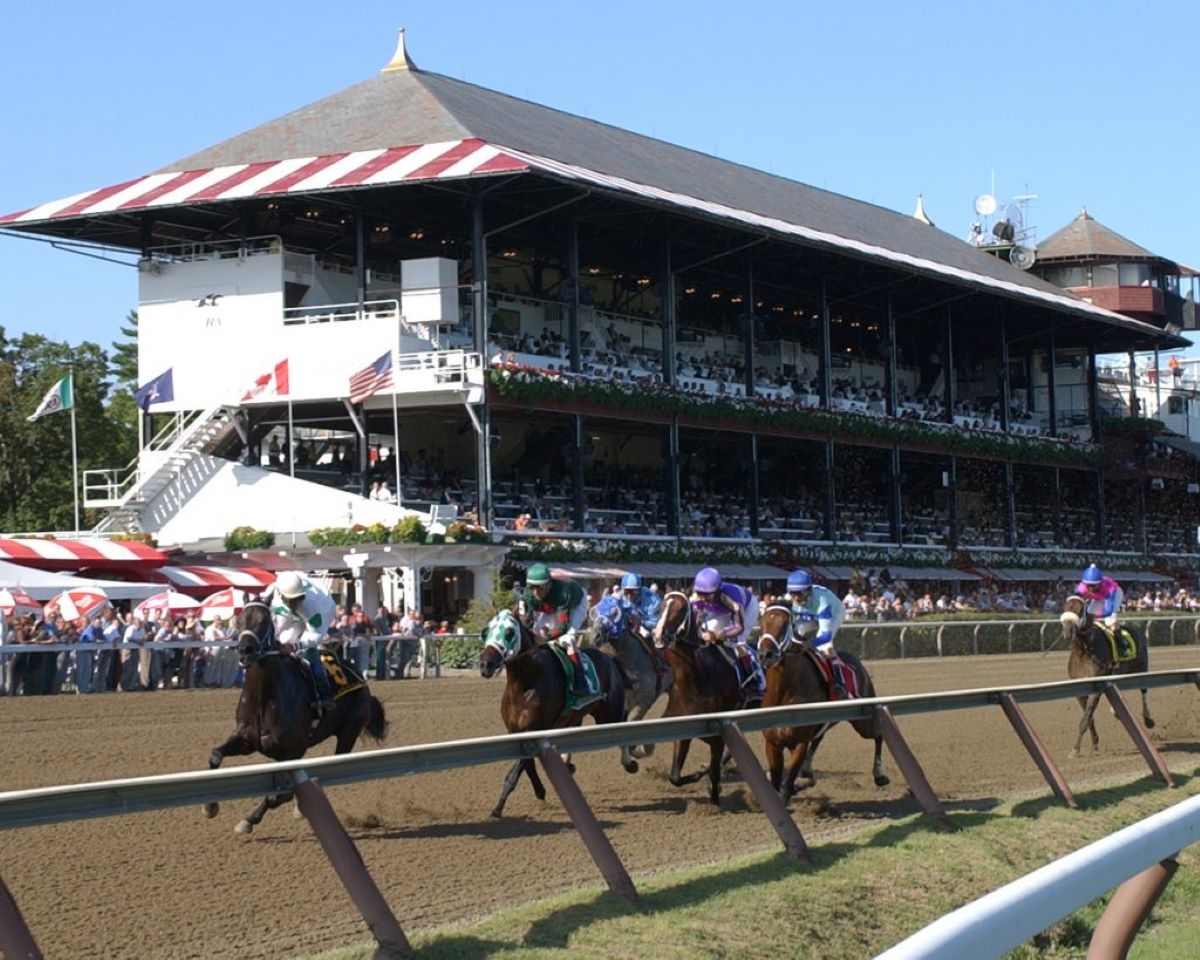 Restoration of the Wilson Chute will allow the NYRA to write one-mile dirt races on Saratoga's main track. The Wilson Chute hasn't been used since 1992 when it was briefly restored for 25 races that summer. One of those races was the Grade 3 Daryl's Joy, which is now the Grade 1 Fourstardave.
"The Wilson Chute will only add to the quality and consistency of dirt racing at Saratoga," Glen Kozak, NYRA's Senior Vice President of Operations and Capital Projects, said in a statement. "It's a thrill to be able to reconstruct a historic element of Saratoga in a way that will undoubtedly prove beneficial to the summer meet."
Named for Richard T. Wilson, a New York banker and president of the Saratoga Racing Association for the first quarter of the 20th century, the Wilson Chute was a distinctive feature at the Spa. It was removed in 1972 when NYRA needed extra parking.
Wilson took point on Saratoga's renovations
Wilson joined William C. Whitney of the prominent Whitney family in a consortium that bought Saratoga in 1900. Wilson took the lead in devising and making capital improvements to the track. The restored Wilson Chute will follow the original route, going along the Clubhouse Turn.
Wilson was a genuine 20th-century blue blood. He served as president of the Westchester Racing Association, the one-time owners of Belmont Park. He was also a steward of The Jockey Club, along with being a prominent owner and breeder. Three of his charges, Gallivant (1906), Hannibal (1919), and Wilderness (1923) won Saratoga's most prestigious race, the Travers Stakes.
Along with that, Wilson's The Parader won the 1901 Preakness Stakes. His Pillory won the 1922 Preakness and Belmont Stakes.
New Wilson Chute needed historic validation
Because Saratoga resonates with history, the support of the Saratoga Springs Preservation Foundation for the Wilson Chute was critical. That support came without hesitation.
"The Foundation is pleased that the chute that was part of the 1902 Master Plan, designed by landscape architect Charles Leavitt Jr., is being restored," said Samantha Bosshart, the executive director of the Saratoga Springs Preservation Foundation. "The 1902 Master Plan included enlarging the track, moving it westward, and rotating it 25 degrees, as well as inserting a steeplechase course into the infield. The Foundation looks forward to reviewing the plans as they develop. This restoration will certainly add to the excitement of racing."