With a two-day Pick 6 as its centerpiece, the New York Racing Association (NYRA) unveiled a smorgasbord of special wagers for the Belmont Stakes Racing Festival that begins Thursday.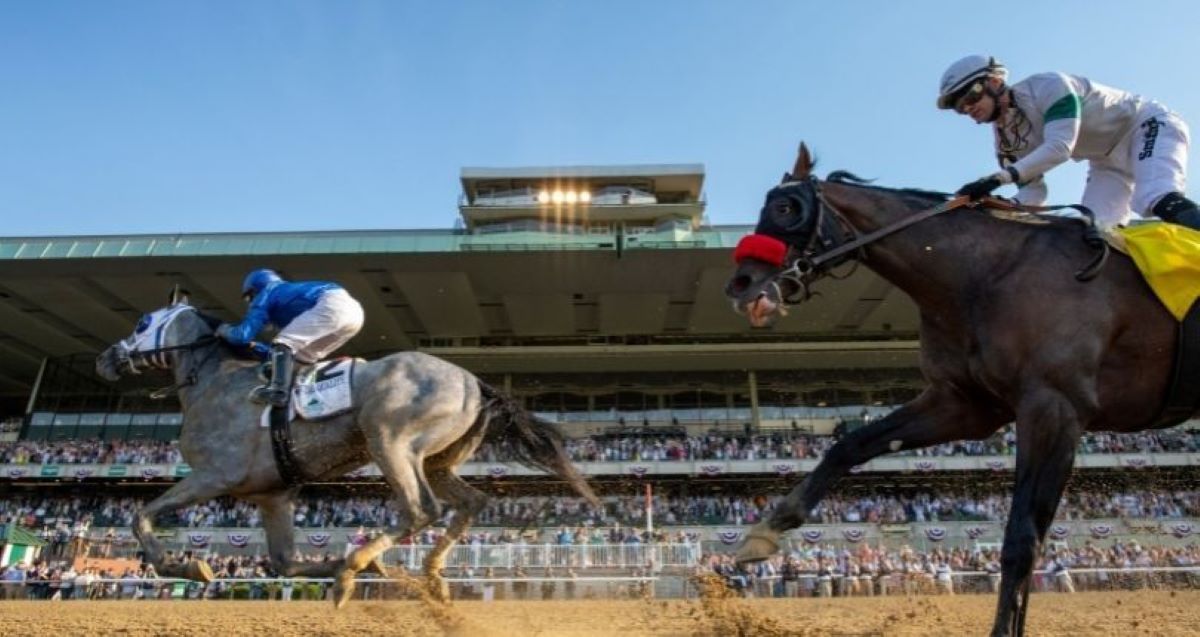 NYRA rolled out six two-day wagers that encompass the Festival's biggest races. There are 17 stakes races over the three days, along with eight Grade 1s on Belmont Stakes Day Saturday.
The two-day wagers begin Friday, highlighted by a two-day, 20-cent Pick 6 that comes with a 15% takeout. The wager requires bettors to pick the winners of Friday's Grade 2 True North and Grade 1 New York and Saturday's Grade 1 Woody Stephens, Grade 1 Jaipur, Grade 1 Manhattan and finally, the Belmont Stakes. This Pick 6 comes with a mandatory payout Saturday.
Friday's New York, that day's lone Grade 1, opens a two-day Pick 4. That $2 wager and its 24% takeout consists of the New York and the Grade 3 Intercontinental on Friday. It segues into Saturday's Manhattan and the Belmont Stakes.
Manhattan will test handicapping skill, luck
NYRA's choice of the Manhattan isn't accidental. That 10-horse turf race is expected to be one of the most competitive on the Belmont Stakes card.
Four somewhat easier Daily Doubles round out NYRA's two-day wager offerings. All come with a $1 minimum and 18.5% takeouts. These starts with the New York/Met Mile Double, picking the winners of those two races. There's also a Belmont Gold Cup/Belmont Stakes Double, a two-day Filly and Mare Double and a two-day Sprint Double.
The Filly and Mare Double pairs Friday's Intercontinental with Saturday's Grade 1 Ogden Phipps. The Sprint Double encompasses the True North and the Jaipur.
NYRA tweaks its Triple Play for turf
Along with the two-day wagers, NYRA introduced two new wagers: a $3 Triple Play Pick 3 and a Met Mile/Belmont Stakes Double. NYRA introduced its Triple Play May 1, encompassing the final three Sunday races at Belmont Park,
This special Triple Play is an all-turf Pick 3 mandating bettors successfully handicap the Grade 1 Just a Game, the Jaipur and the Manhattan. This wager mirrors the all-turf Pick 3 Keeneland brought out late last year.
The Met Mile/Belmont Stakes Double is self-explanatory. Like its fellow two-day Daily Doubles, this comes with a $1 minimum and 18.5% takeout.
NYRA said that along with these special wagers, its traditional $1 Pick 6 – complete with carryover – will be available. So will an early, middle and late Pick 5 on Belmont Stakes Day. The middle Pick 5 comes with a mandatory payout and culminates with the Belmont Stakes.