Another day, another injury for the LOL Jets. The New York Jets lost another starter to an injury and won't have defensive end Vinny Curry for the rest of the season due to complications from a rare blood disorder diagnosis.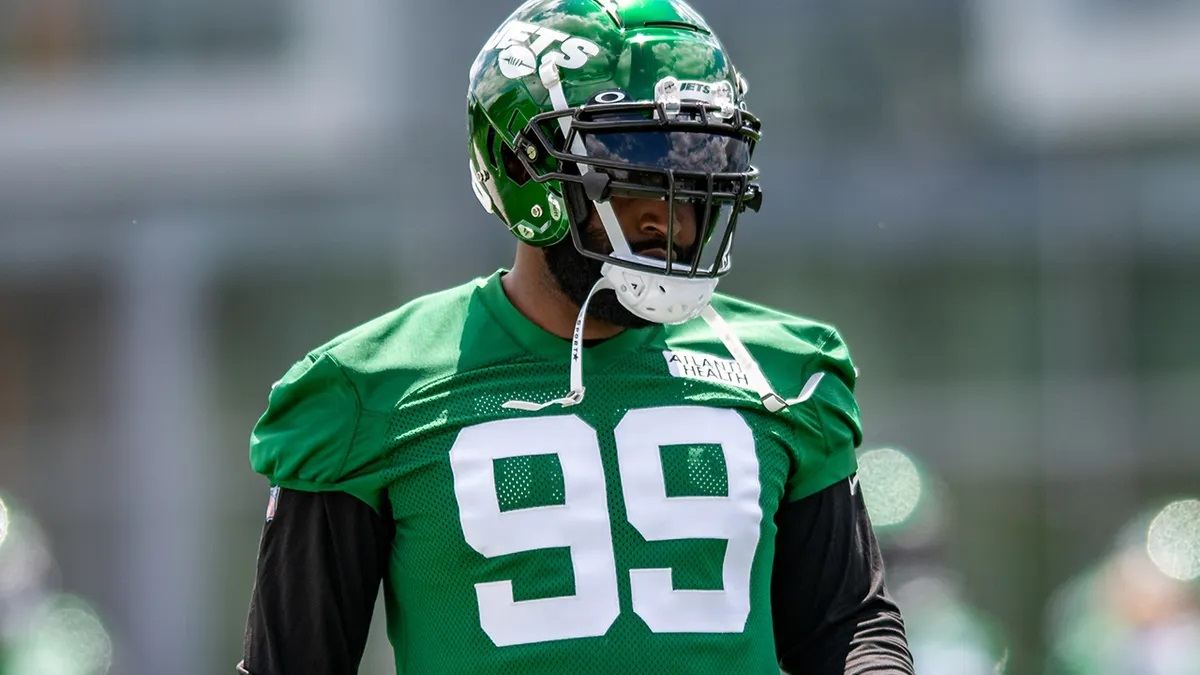 In July, team doctors diagnosed Curry with an uncommon blood disease. Curry underwent surgery to remove his spleen, but blood clots formed after the surgery. The doctors prescribed blood-thinning medication, so he's unable to engage in any physical contact for several months. Due to the seriousness of his rare blood condition, Curry said he's focused on returning to full health for the Jets in the 2022 season.
"Vinny C's been so productive in his career," said head coach Robert Saleh. "We'll miss his leadership, first and foremost, and just his overall energy and positivity that he brings. It hurts."
"While I am incredibly disappointed that I will not be able to play with my teammates this year, I am thankful that the doctors identified my condition in time," said Curry via Twitter "They have informed me that I am expected to make a full recovery and return to the field next season. I am grateful to all those who have reached out to me on the phone, through social media, and in person. I can promise them all that I will be back stronger and more determined than ever."
🙏🏾 God Got Me pic.twitter.com/vBWZnVqAXS

— Vinny Curry (@MrGetFlee99) August 25, 2021
With Curry out, the Jets have lost three key defensive players since last Thursday. The other defensive end, Carl Lawson, blew out his Achilles last Thursday. During the Jets preseason game against the Green Bay Packers on Sunday, linebacker Jarrad Davis suffered an ankle injury. His timetable suggests he'll miss the first half of the season.
The next men up for defensive end include Bryce Huff, John Franklin-Myers, and Bryce Huff. There's a thin free-agent market for edge rushers, so general manager Joe Douglas is already on the phone trying to drum up trade talks.
Arizona Cardinals defensive lineman Chandler Jones has expressed his burning desire for a trade, but the Cardinals are reluctant to let him go. Perhaps Douglas can make the Cards an offer they can't refuse. The Jets are desperate, so they'll probably end up with a lopsided haul.