Novak Djokovic showed that he is still capable of winning Grand Slam events this past weekend, and now bookmakers are predicting he could add another title to his haul at the US Open.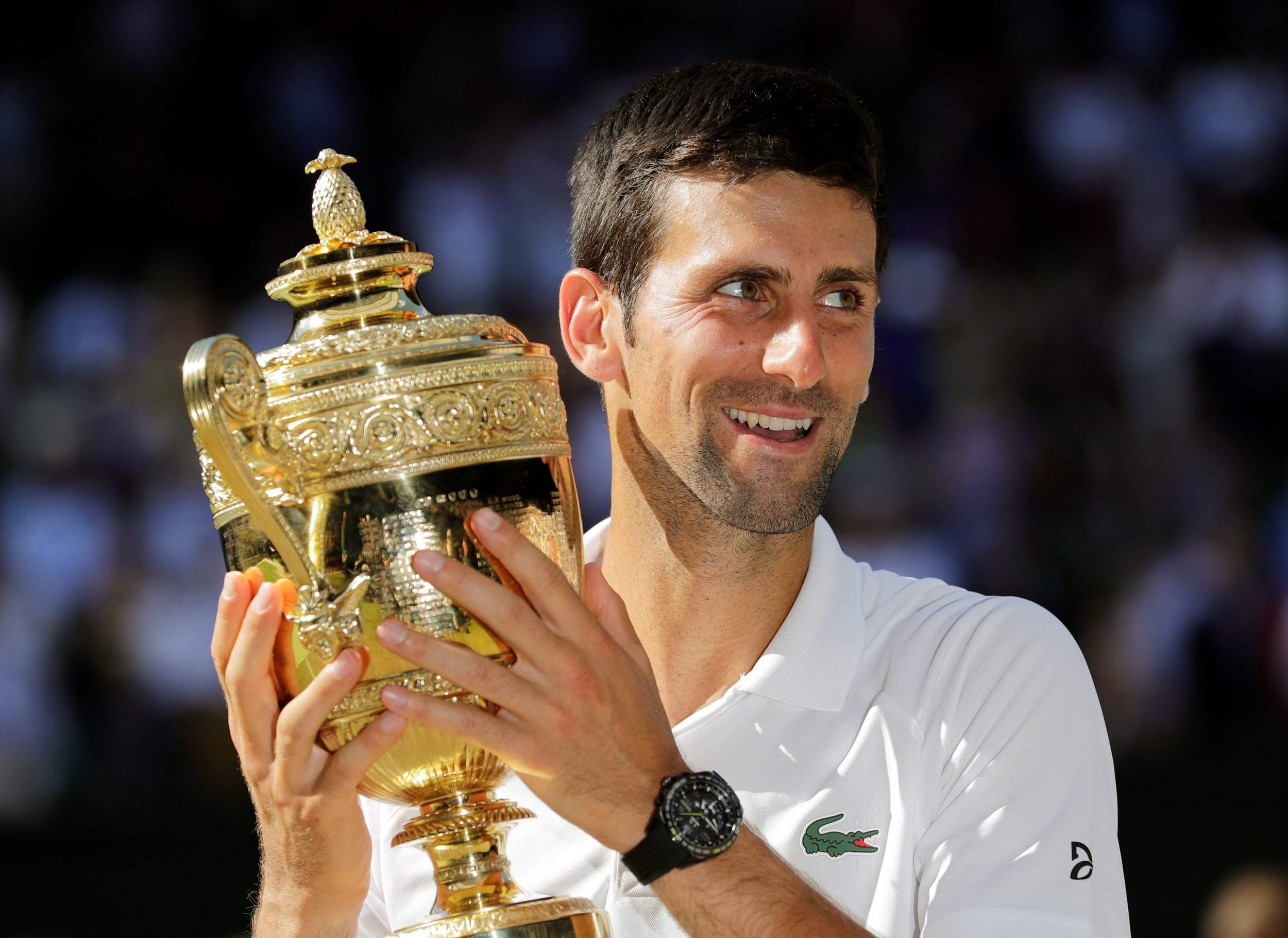 Djokovic won his fourth career Wimbledon title on Sunday, defeating Kevin Anderson 6-2, 6-2, 7-6 (7-3) to earn his 13th career Grand Slam championship.
Djokovic Completes Return from Injury
The victory marked the culmination of a remarkable return to form for Djokovic, who had slipping in the rankings over the past two years while dealing with an elbow injury and other issues.
Midway through the 2016 season, Djokovic was on top of the tennis world, holding all four Grand Slam titles at the same time – a feat many referred to as the "Nole Slam." But by the end of the season, he had lost his world No. 1 ranking to Andy Murray and split with coach Boris Becker.
2017 saw his form continue to decline, culminating in last year's Wimbledon tournament. In the quarterfinals, Djokovic was forced to retire after falling down a set to Tomas Berdych due to an elbow injury that had apparently been hurting him for over a year. The Serbian would then sit out the US Open to recover from the injury, eventually choosing to have surgery in January.
While Djokovic showed some moments of brilliance after returning in March, particularly during grass court season, he entered Wimbledon as the No. 12 seed and ranked 21st in the world. Despite those numbers, he was the second choice in betting behind Roger Federer, and proved worthy of that designation, defeating Rafael Nadal in an epic semifinal encounter before taking down Anderson in the final.
"I had many moments of doubt," Djokovic said after winning the tournament, "and didn't know really if I could come back to the level to compete."
Djokovic, Serena Williams Early US Open Favorites                                                                         
If he or anyone else had doubts going into Wimbledon, they should now be a thing of the past. Djokovic not only saw his world ranking shoot up to No. 10, but also established himself as the player to beat in the men's draw at the US Open later this summer.
William Hill has established Djokovic as the 11/4 favorite to win in Flushing Meadows. That puts him ahead of Roger Federer (7/2), who has five career US Open titles – all of which came consecutively from 2004 through 2008.
Naturally, Nadal (9/2) is also considered to be right in the mix as well, making this yet another tournament that will likely come down to a confrontation between the three men who have dominated tennis over the past decade. Others who could spoil the party include Alexander Zverev (9/1), Andy Murray (9/1), and Juan Martin Del Potro (12/1).
The picture is clearer on the women's side of the draw, where Serena Williams (7/2) is the clear favorite to pick up her seventh US Open championship. Williams is coming off of a runner-up finish at Wimbledon, a result that showed she was back in form following giving birth to her first child, a daughter named Alexis, last September.
The second choice is Angelique Kerber (7/1), the three-time Grand Slam winner who defeated Williams in the Wimbledon final. Simona Halep (9/1) and Garbine Muguruza (11/1) are also among those who are expected to be in the mix.