The NLCS MVP odds currently show a one-man race, but that could change if the Los Angeles Dodgers repeat their comeback from last year against the Atlanta Braves.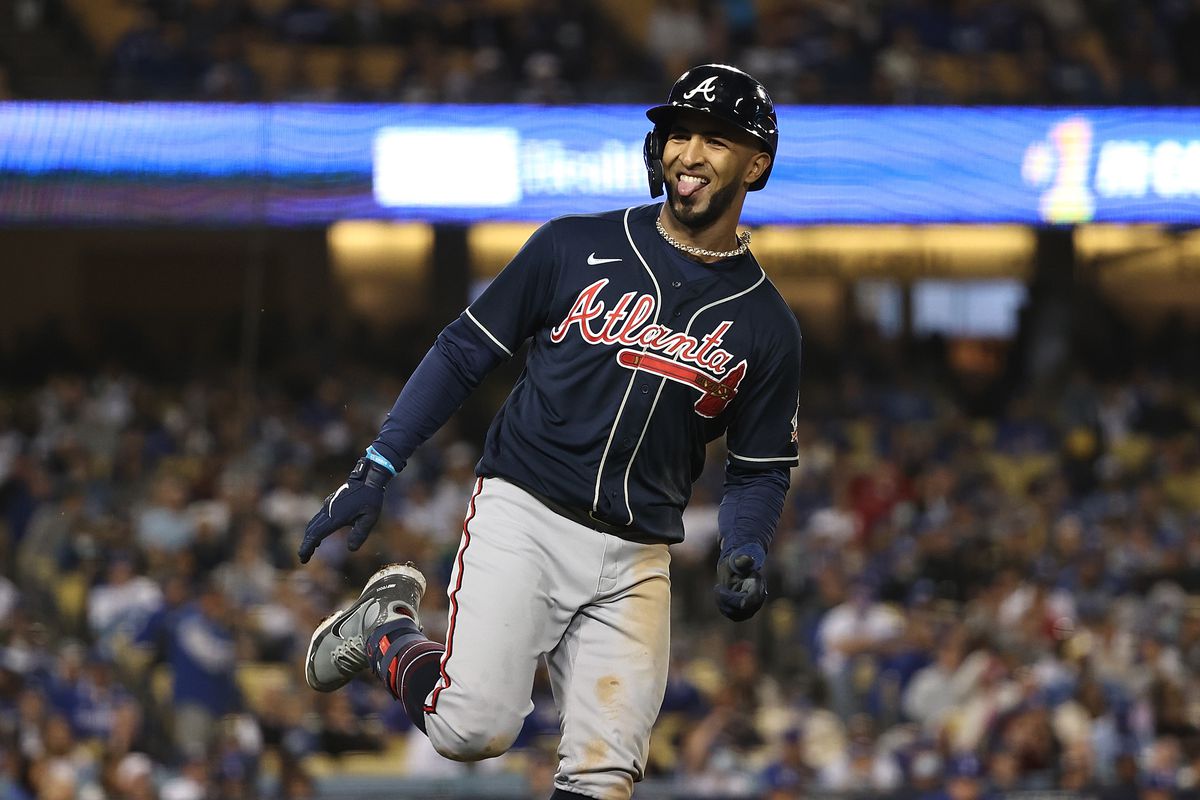 Eddie Rosario had four hits, including two home runs, in Atlanta's 9-2 victory over Los Angeles in Wednesday's Game 4.
Rosario proves his worth in Atlanta
Rosario now stands as the -400 favorite to win the NLCS MVP Award, according to FanDuel Sportsbook. Overall, Rosario is hitting .588 with two homers and six RBIs in the series. He's also scored five runs and stolen a base.
"I came here and I wanted to show my name, showcase my talents, and prove to the people the kind of ballplayer that I am," Rosario – who joined the Braves after the Indians traded him midseason – said after Game 4. "I feel like I had success in Minnesota and I struggled a little bit in Cleveland, so when I came over here, I definitely wanted to make sure that I showcased my talents appropriately."
Teammate Austin Riley (+1800) stands as Rosario's closest – but distant – competition for the NLCS MVP. The 24-year-old is hitting just .188 in the series, but hit a home run early in Game 1 before delivering a walk-off single in the ninth inning.
Game 5 starter Max Fried (+2400) could potentially pitch his way into contention on Thursday night. Fried threw six innings in Game 1, holding the Dodgers to just two runs on eight hits.
Dodgers comeback would change NLCS MVP race
No matter what Fried or Riley do over the rest of the series, it's hard to see either of them – or any other Atlanta teammate – passing Rosario for the NLCS MVP. But the Dodgers came back from a 3-1 deficit to beat the Braves last year, and if that were to happen again, an LA star would likely snag the award.
---
NLCS MVP Odds (via FanDuel Sportsbook)
Eddie Rosario: -400
Austin Riley: +1800
Max Fried: +2400
Corey Seager: +2600
Mookie Betts: +3000
Cody Bellinger: +3300
Joc Pederson: +3600
Will Smith (LA): +3700
---
Corey Seager (+2600) leads the Dodgers' contenders. Seager is hitting just .200 in the series, but that includes two home runs. Mookie Betts (+3000) and Cody Bellinger (+3300) are also likely contenders for the MVP nod if they spark a Los Angeles comeback.
The Braves are currently a -500 favorite to win the NLCS. However, the Dodgers rate as the -134 pick to win Game 5 on Thursday night.