Nike's Vaporfly running shoes risk getting banned from international competition because of the significant advantage they provide. Nike's rivals, like Asics and Mizuno, are among those hoping for new regulations.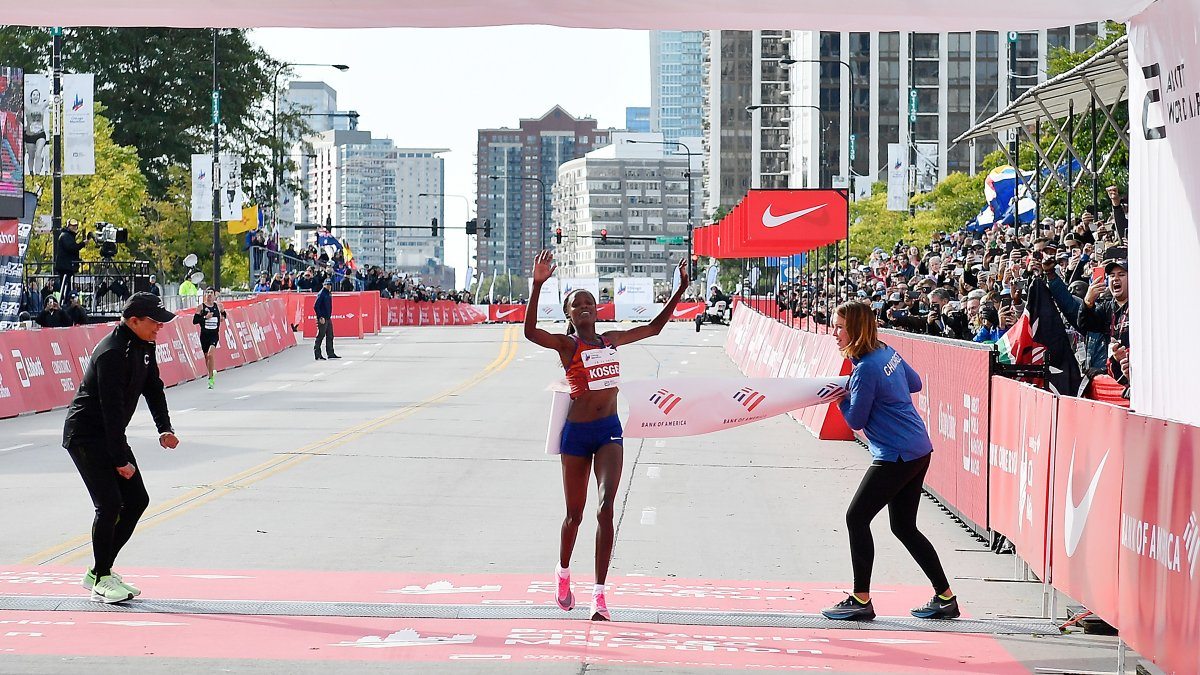 Vaporfly running shoes (trainers) are a result of "Breaking2," Nike's mission to break the two-hour marathon barrier. The first retail versions of the shoes, offered in 2017, included the Zoom Vaporfly 4%.
The "4%" refers to the advantage its design offers over traditional running shoes. An academic study and a New York Times analysis both confirm Nike's 4% performance enhancement claims. But another way to measure the design's success is by the number of victorious Vaporfly wearers.
Winners Wear Vaporfly
Brigid Kosgei broke the women's marathon record on Oct. 13, 2019, when she crossed Chicago's finish line in 2:14:04. Kosgei wore a pair of Nike's Vaporfly Next%.
One day earlier, Eliud Kipchoge ran 26.2 miles in 1:59:40, becoming the first person to break the two-hour marathon barrier. Kipchoge wore an unreleased version of the Vaporfly, the Alphafly.
In the six major marathons held in 2019, Nike Vaporfly wearers took 31 out of the possible 36 top three places. The winners of last week's legendary marathon relay, Japan's Hakone Ekiden, wore Nike's Vaporfly Next%. So did more than 84% of the race's participants. Shares of Japanese athletic shoe companies Asics and Mizuno tumbled on the news.
There is little argument that the Vaporfly design provides a benefit, but the shoe's widespread use and success will make it hard for regulators to retroactively change the rules.
Millimeters Matter in New Shoe Guidelines
In October, the International Association of Athletics Federations (I.A.A.F) launched a working group to investigate performance-enhancing footwear. So far, the regulators haven't released an official position. But with the 2020 Summer Olympics only months away, any decision to restrict or regulate footwear would have to be made soon. And if the I.A.A.F doesn't want to completely upend the running world, it may have to cap existing technology rather than ban it.
Released versions of Nike's Vaporfly have a taller midsole than most running shoes. Its 36 mm midsole is made up of alternating layers of carbon-fiber plates and lightweight foam, called Pebax. The layers provide more spring, which helps conserve a runner's energy.
If the I.A.A.F restricts the midsole height to 31 mm — the height of most other running shoes — it will invalidate the many records that have been set with Vaporflys. If instead, the I.A.A.F. caps the midsole height at 36 mm, it will preserve current world records, but will ban the use of Nike's taller, next generation, versions.
To Profit, Bet the Shoe or Own the Prototype
New regulations may influence corporate winners and losers. Clearly, Nike's competitors would like to see Vaporflys banned. But individuals could benefit from Nike's game-changing footwear, regardless of the I.A.A.F's decision.
A simple way to profit from Nike's groundbreaking shoes is to buy a pair. For $250, amateur runners can enjoy a four percent faster run. Sports bettors who understand shoe technology and regulations should have an edge going into the 2020 Olympics. But if history repeats itself, sneaker collectors could be the biggest winners.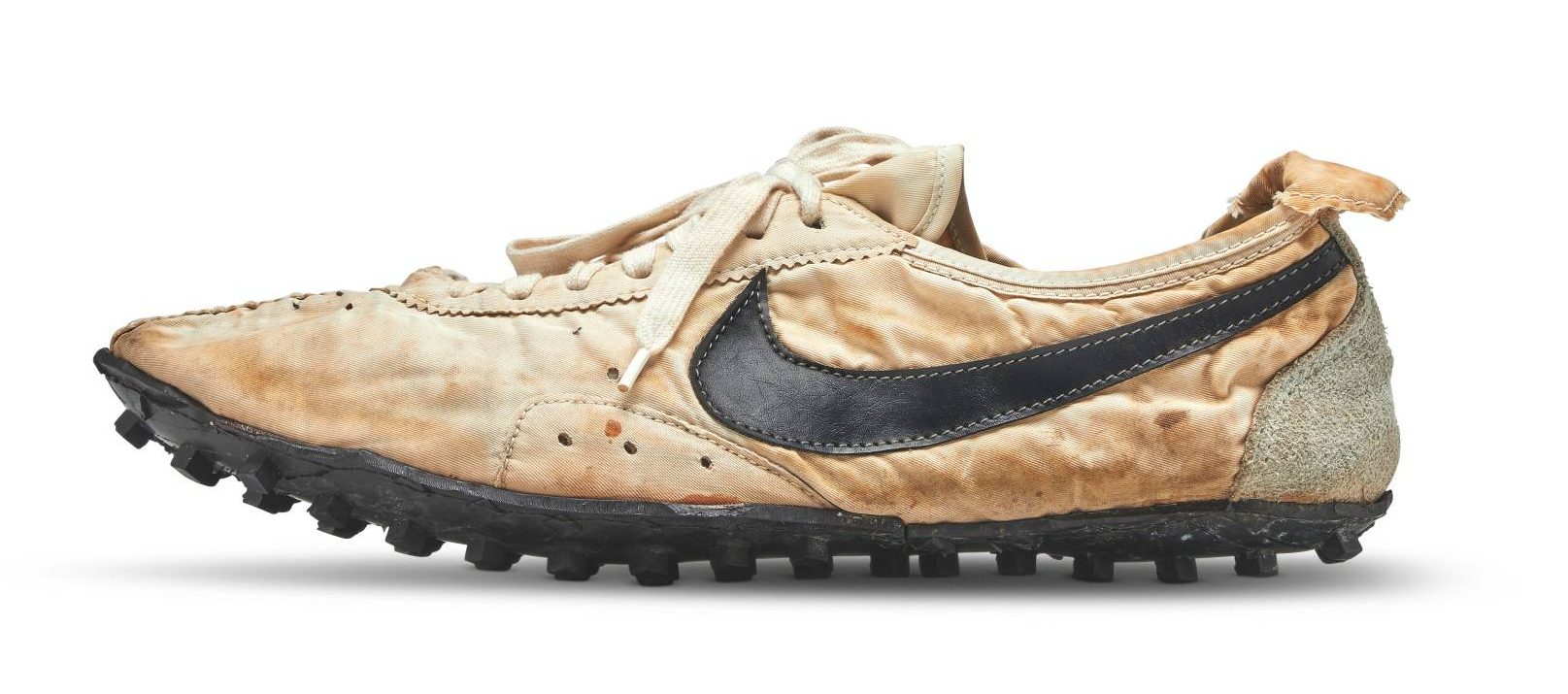 The last time Nike introduced a groundbreaking shoe was for the 1972 Olympic Trials. It made only 12 pairs of its famous "Moon Shoe."  The soles of these now famous running shoes were based on Bill Bowerman's experiments with his wife's waffle iron. They became the standard for several generations of Nikes that followed. A pair of Moon Shoes currently holds the record price for sneakers sold at auction, fetching $437,500.
Maybe today's Nike Vaporfly prototypes will give the Moon Shoe a run for its money at auction, sometime in the decades to come.