As soon as TV cameras captured New Orleans Saints quarterback Jameis Winston carted off the field by medical staff last Sunday against Tampa Bay, rumors began swirling about Philip Rivers ending his retirement to return to the NFL with the Saints.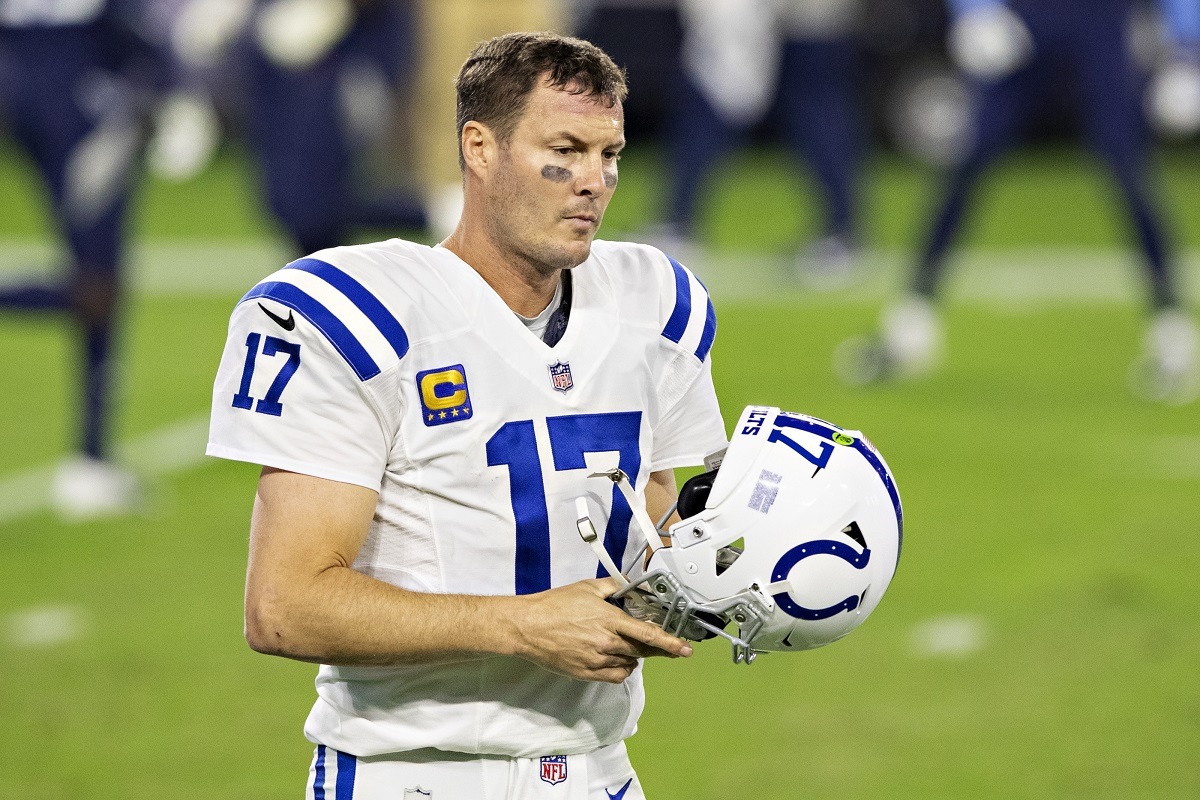 Winston blew out his ACL and also injured his MCL during the first half against the Bucs in Week 8. He's out for the remainder of the season while he recovers from surgery.
Backup QB Trevor Siemian will start for the Saints (7-2) in Week 9 when they host the Atlanta Falcons (3-4) at the New Orleans Superdome. Even without Winston in the lineup, the Falcons are a +6 road dog against Siemian, who is 13-12 as a starter.
Drew Brees, who won a Super Bowl with the 2009 Saints, retired at the end of last season during an injury-plagued swan song. Winston, who backed up Brees last season, won the starting QB job during the preseason when he edged out Taysom Hill.
Hill missed the last couple of games with a concussion, so Siemian backed up Winston while rookie Ian Book was slated as the third-stringer. Hill is expected to return after clearing concussion protocol, but for now, Siemian will start in Week 9.
Who Dat nation would love for Brees to return to the Big Easy. Brees is currently an analyst with NBC and improving every week as a broadcaster, and coming out of retirement isn't in his future. While Brees gave a polite no thanks, Rivers left the door wide open.
Old man Rivers
After spending 16 seasons with the Chargers organization in San Diego and Los Angeles, Rivers retired at the end of last season after playing one final season with the Indianapolis Colts.
Rivers, the head football coach at St. Michael Catholic High School in Fairhope, Alabama, secured a coaching job before he signed his retirement papers. In case you're wondering, St. Michael's completed its season and Rivers finished 6-3 in his first year as a high school coach. SMCHS missed out on qualifying for the playoffs, so Rivers doesn't have any conflicts going forward.
Based on the numerous injuries and the slow development of rookies, Rivers could probably still sling it for a couple of more seasons. He stepped away at the right time before he suffered a horrendous decline or fought off injuries (e.g., Drew Brees last season or Ben Roethlisberger this season).
Rivers hasn't ruled out a comeback, but the Saints must be the ones who give him a call. For now, he's happy being Coach Rivers.
"Like I told you guys six or eight weeks ago, I'm going to stay somewhat ready in case the perfect storm hits," said Rivers.
The Saints have yet to make a call, while head coach Sean Payton focuses on the three quarterbacks on the current roster.
"We're satisfied with the quarterback room," Payton told ESPN.
Cam Newton is also available. He's been unemployed during the first half of the season after the New England Patriots cut him in the preseason in favor of first-round draft pick Mac Jones.