The NCAA Division I Council voted Wednesday to allow men's and women's college basketball teams to begin playing games on Nov. 25 in what officials are calling a "grand compromise."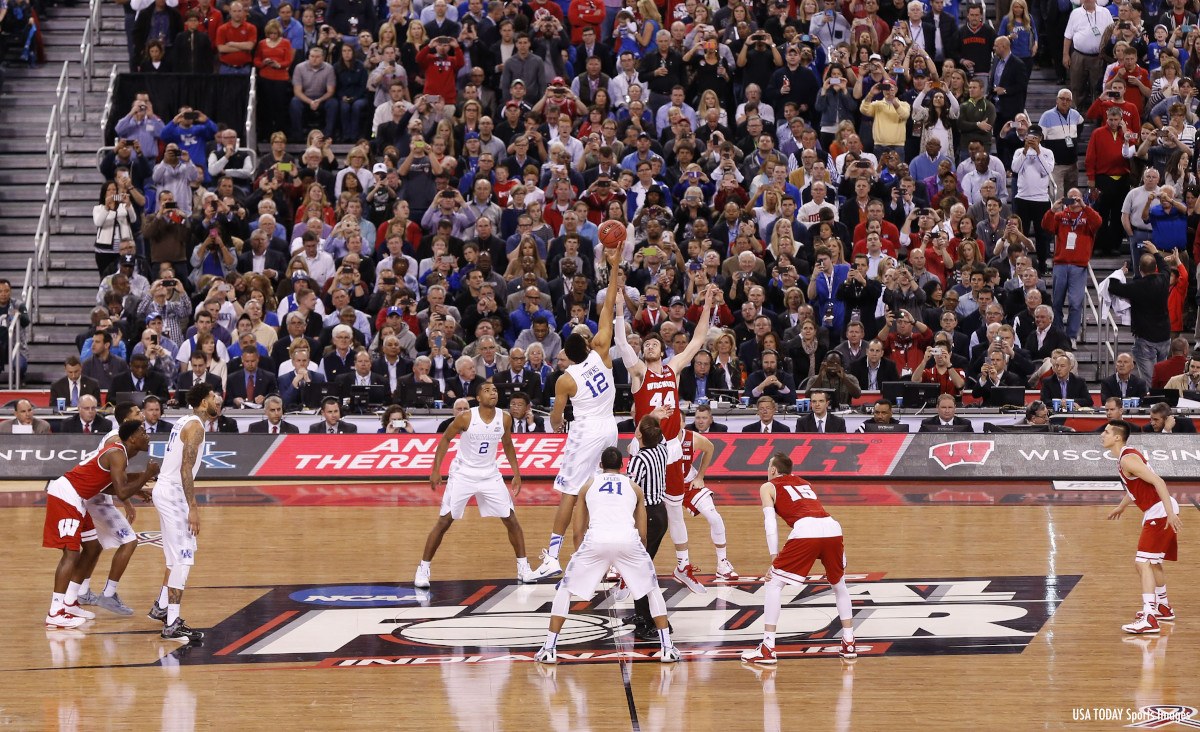 The ruling allows schools to begin holding practices on Oct. 14, but teams can't hold exhibitions or scrimmages before Nov. 25, which is the day before Thanksgiving.
Reduced Schedule Includes Non-Conference Matchups
That date represents a delay of about two weeks from the original start window, a relatively small concession to the COVID-19 pandemic.
"The new season start date near the Thanksgiving holiday provides the optimal opportunity to successfully launch the basketball season," Dan Gavitt, senior vice president of basketball for the NCAA, said in a statement. "It is a grand compromise of sorts, and a unified approach that focuses on the health and safety of student-athletes competing towards the 2021 Division I basketball championships."
The new schedule limits the number of games teams can play while also setting lower minimums. Men's teams can play 24 or 25 games, plus one multiple-team event – usually an invitational tournament – for a maximum total of 27, and must play a minimum of 13. The NCAA is recommending a minimum of four non-conference games as well. Women's teams may schedule 25 games in total, or 23 games plus one multiple-team event.
The inclusion of non-conference games will simplify life for the NCAA selection committees, as it will provide data points for comparing the relative strength of conferences. That should also help bookmakers and bettors with handicapping, especially when it comes time for March Madness. The NCAA still plans to hold a 68-team national championship tournament to end the season for the men, and a 64-team bracket for the women.
MAAC Releases First NCAA Basketball Scheduling Model
While play can't begin before Nov. 25, teams and conferences will still set their own scheduled beyond that point. The Metro Atlantic Athletic Conference (MAAC) became the first to release its scheduling model on Thursday. MAAC teams will play non-conference games between Nov. 25 and Dec. 6. Conference play will begin on Dec. 8, with men's teams playing games on Tuesdays and Fridays, and women playing on Wednesdays and Saturdays.
"The creation of this schedule model involved many moving pieces from multiple groups who are dedicated to seeing MAAC student-athletes return to action this season," MAAC commissioner Rich Ensor said, via ESPN. "We are ready and committed to providing a safe playing environment for our student-athletes as we navigate the evolving landscape and possible disruptions to the schedule caused by the COVID-19 pandemic."
Coaches have responded positively to the announcement as they plan to begin their seasons.
"I'm excited to know that we have a date to start our season, and that's a positive for college basketball," Michigan State coach Tom Izzo told The Detroit News. "This is a great day for players, coaches, and fans of college basketball."
Gonzaga enters the 2020-21 men's basketball season as the +950 pick to win a national championship, according to PointsBet. As usual, however, there are a number of schools in close contention, and no single dominant favorite. Duke (+1000), Kentucky (+1000), Virginia (+1100), Baylor (+1200), Kansas (+1200), and Villanova (+1200) are among the teams in the leading pack of contenders heading into the year.