Why aren't two stars players able to set aside their differences to achieve the goal they both seek — an NBA title?  Neither Chris Paul nor James Harden can say exactly why they can't cooperate on the court to win it all. But more than likely the Houston Rockets will have to break them up during the off season.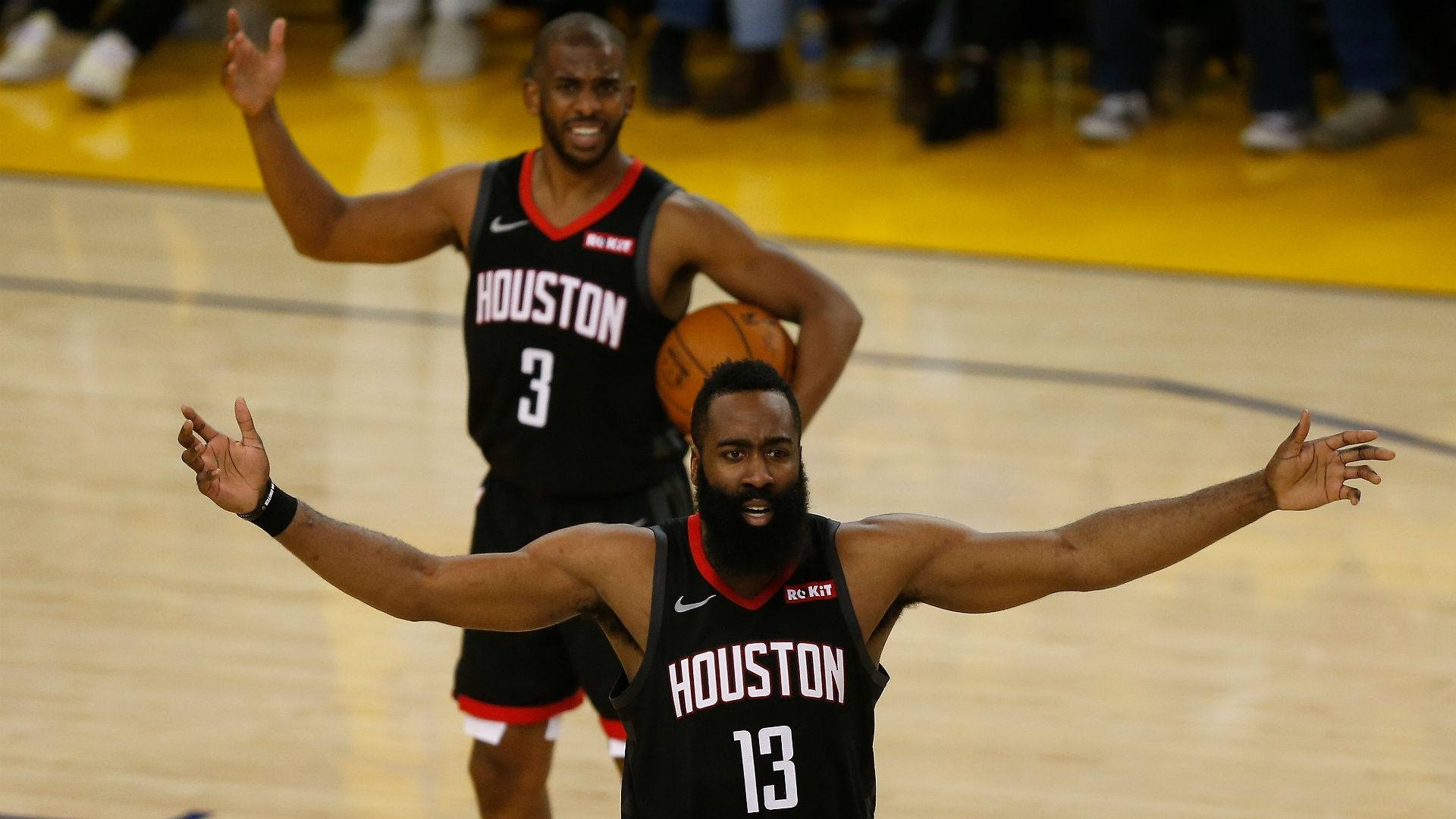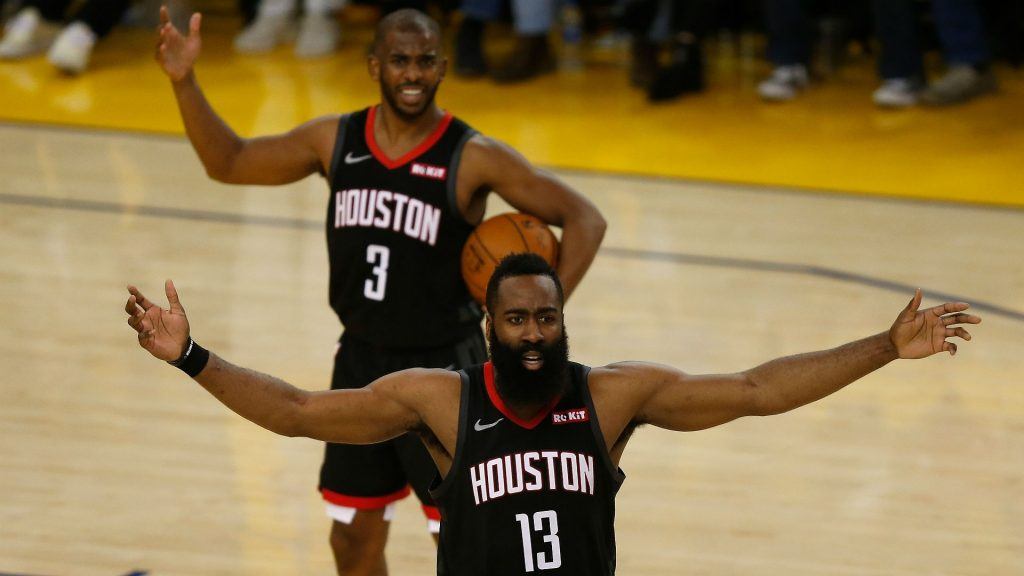 Chris Paul likely will be the one to move, even though his current contract doesn't make money and trade prospects inviting to other NBA teams. Still, rumors have Paul demanding a trade and Harden saying: It's him or me.
But why? Why can't talented players find a way to make it work?
The standard excuses are money, ego, money, and testosterone. Quite frankly, that may well be as deep as you need to go with any analysis of NBA teammate feuds. But the consequences can be dire for a franchise, right up to and including losing an NBA Championship or breaking up a championship team.
See a Pattern Here?
It probably doesn't matter if two bench-sitters are feuding over a girlfriend or some verbal slight. But when the big boys get into a squabble, the team can fall apart. And many of the big names in such feuds are also repeat offenders.
Mr. Harden for example had a lot of problems with Dwight Howard during his short stay in Houston. Mr. Howard for his part had issues with Kobe Bryant in Los Angeles and Kobe is one of the key figures in perhaps the greatest teammate dust-up in recent history when he and Shaquille O'Neal couldn't share the floor and eventually broke up the Champion Lakers line-up. Shaq also was a key factor in the break-up of the Orlando Magic team when he and Penny Hardaway couldn't co-exist.
The other member of our current familial fight, Chris Paul, also had a destructive squabble in Los Angeles. His clash with Blake Griffin while with the L.A. Clippers resulted in eventually both of them being traded away and a potential Clippers resurgence being put on hold yet again.
NBA Feuding King
Less we forget the reigning best player in the world, LeBron James has perhaps the best resume for internal team conflict. In his first tenure with the Cleveland Cavaliers he and Delonte West openly showed mutual distain. Rather then force West out, LeBron moved to Miami. But back in Cleveland  a few years later, the King engineered a trade for Kevin Love and then dissed him at every turn. Even a NBA title could not keep Kyrie Irving from fleeing James and the Cavaliers. That's three for three relationship follies for LeBron in Cleveland.
How about a prediction for the next LeBron feud? Did the Lakers not just trade for the volatile and often disgruntled Anthony Davis?
Speaking of disgruntled, last season's trade of Jimmy Butler from Minnesota to Philadelphia was based primarily on the conflict between Butler and both Karl-Anthony Towns and Andrew Wiggins. Add to that Davis' inability to accept even a few words of Tom Thidodeau's coaching style and off Butler went to Philadelphia.
Not to be outdone, Kevin Durant left Oklahoma City when he and Russell Westbrook could not amicably divide the alpha role. Now another feud could a factor in KD be nudged out of the Golden State lineup that being his often volatile relationship with Draymond Green.
Boys Being Boys or Men Being Men
But should we expect this, after all Alphas are by definition the top dog and there can only be one of those. The old worn-out lion king is driven off by the new young stud. There is only one silver-back gorilla in the group. Just watch Animal Planet any day of the week to see alpha males battling over territory and mates. But fighting over a basketball or top billing in a promo ad? Really? These are grown men capable of rational thought and compromise, at least it would appear that way.
So why? Why can't millionaire ball players get along.
Perhaps we are asking the question wrong. Why won't players co-operate and act like teammates united in a goal to win a title? Why has the NBA seemingly evolved in a cult of personality and personality conflicts? It has to be about the privilege that comes with too much money that leads to a feeling of entitlement on both sides. Compromise seems to be a lost art in sports right now. Particularly in the NBA.
Here's a hint why this might be happening more often these days. Watch any national news program, there will be several stories on how nothing is getting done in Washington (or any State Capitol) because the two parties can't or won't compromise. Every political alpha male and female want it all and they want it their way. Is it any wonder the sports stars are unable to get along. In this era, is anyone even trying anymore?
_______________________________________________________________________________________________________________________Tim Lavalli holds a Ph.D. in psychology and has focused his work on the mental aspects of competitive games. He co-authored Check-Raising the Devil, the autobiography of poker pro Mike Matusow. You can follow him on Twitter @timlavalli.